Banff & Jasper Trip Part 2 » Abbotsford Travel Photographer
Day 5: Icefield Parkway. We stopped at every scenic spot along the way.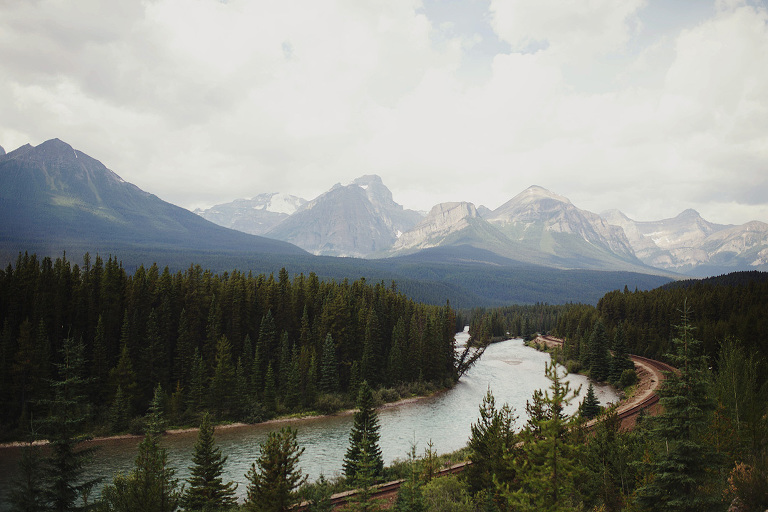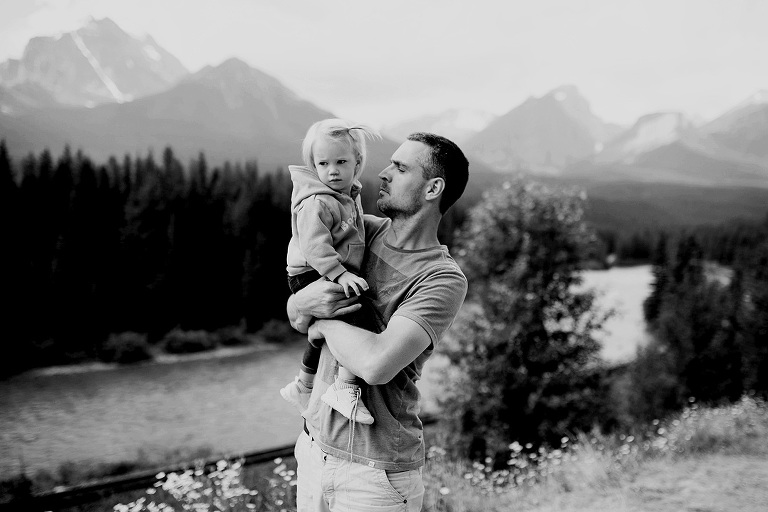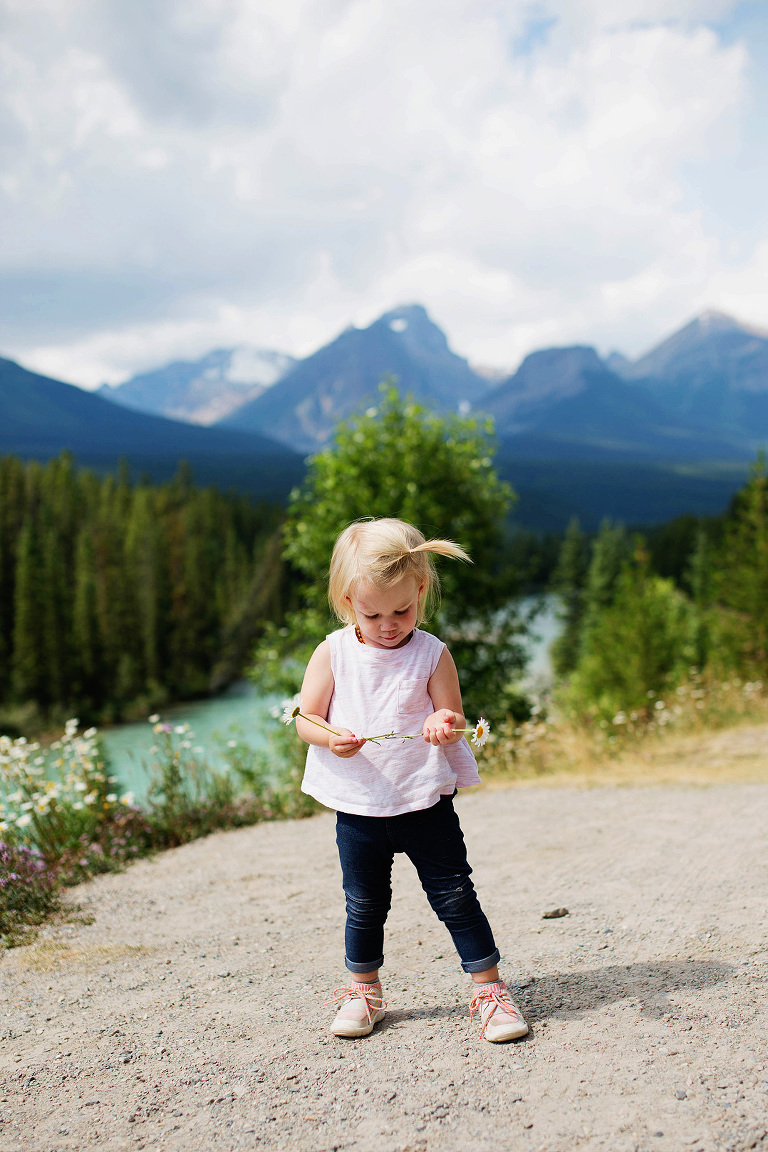 We had barely gotten on the Icefield Parkway and we saw Herbert Lake with gorgeous reflections.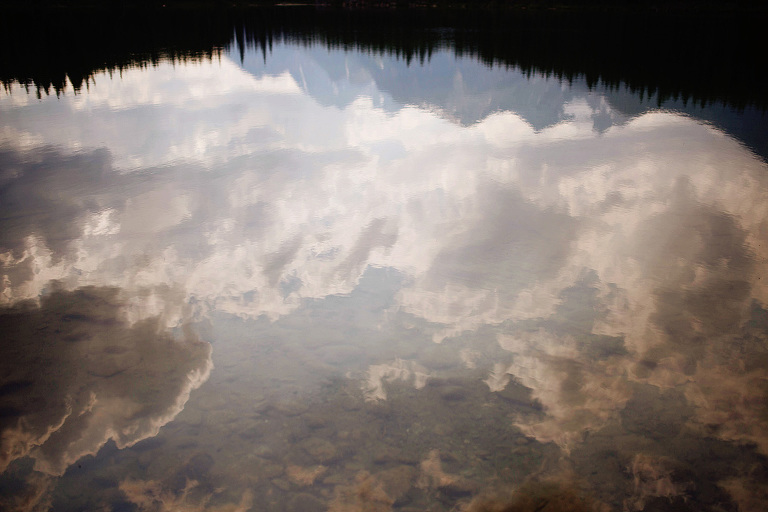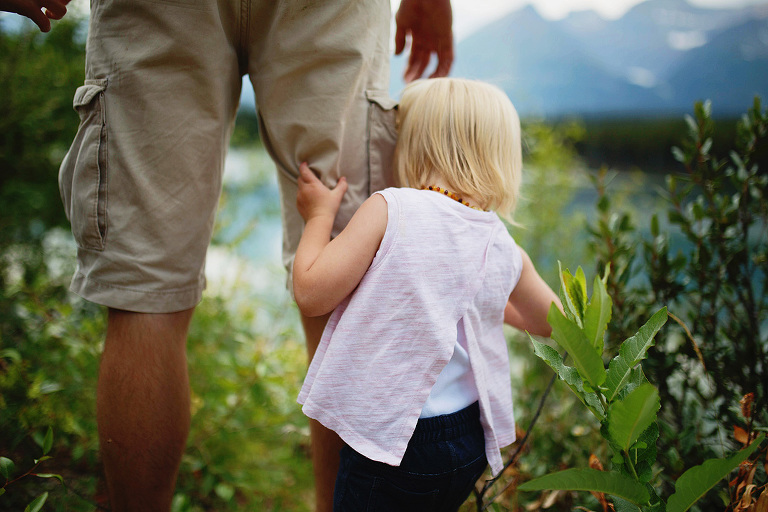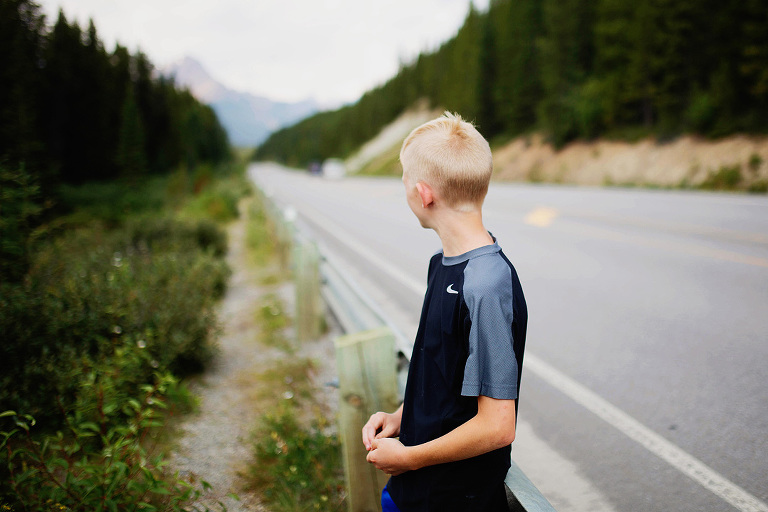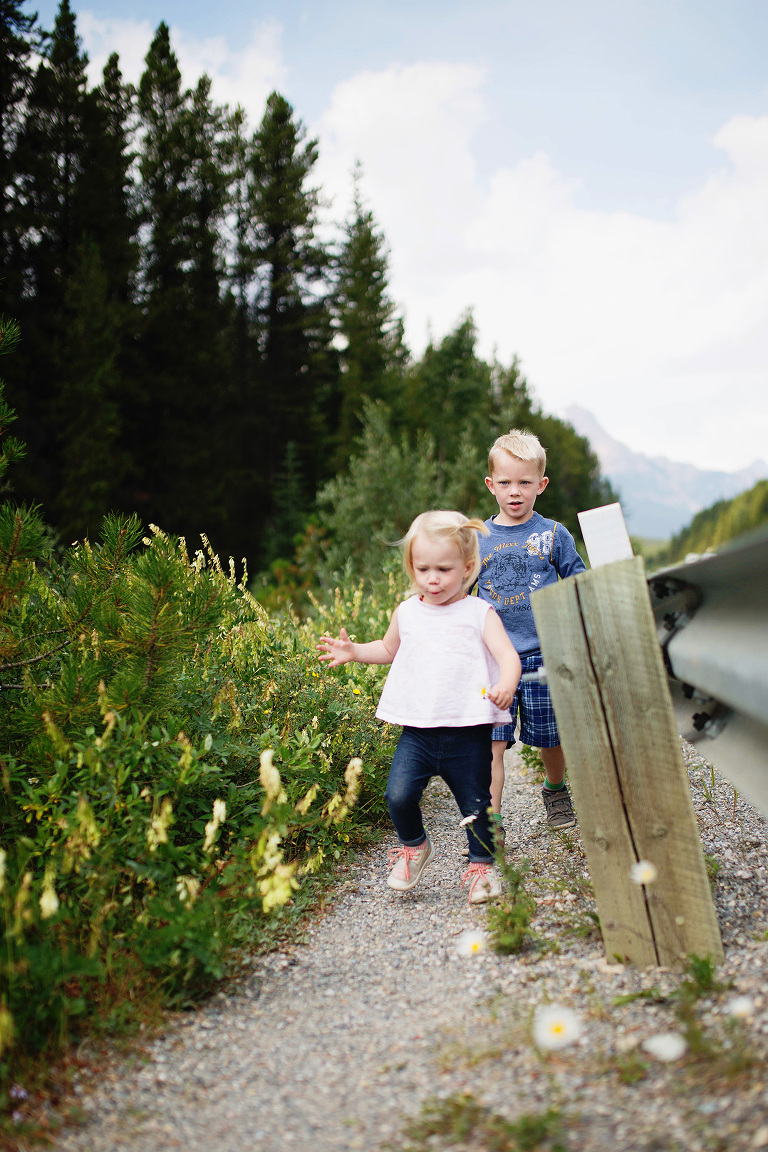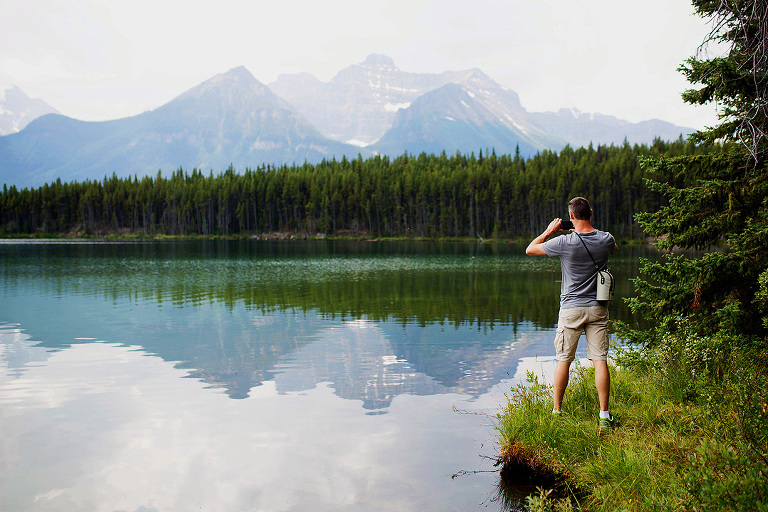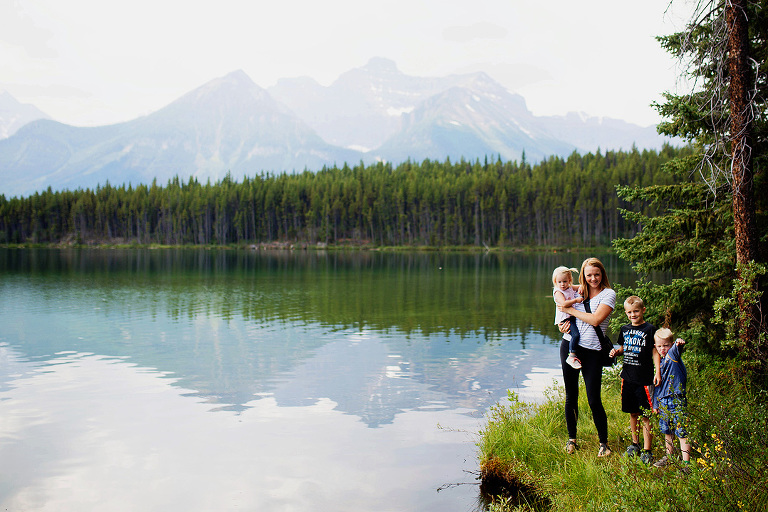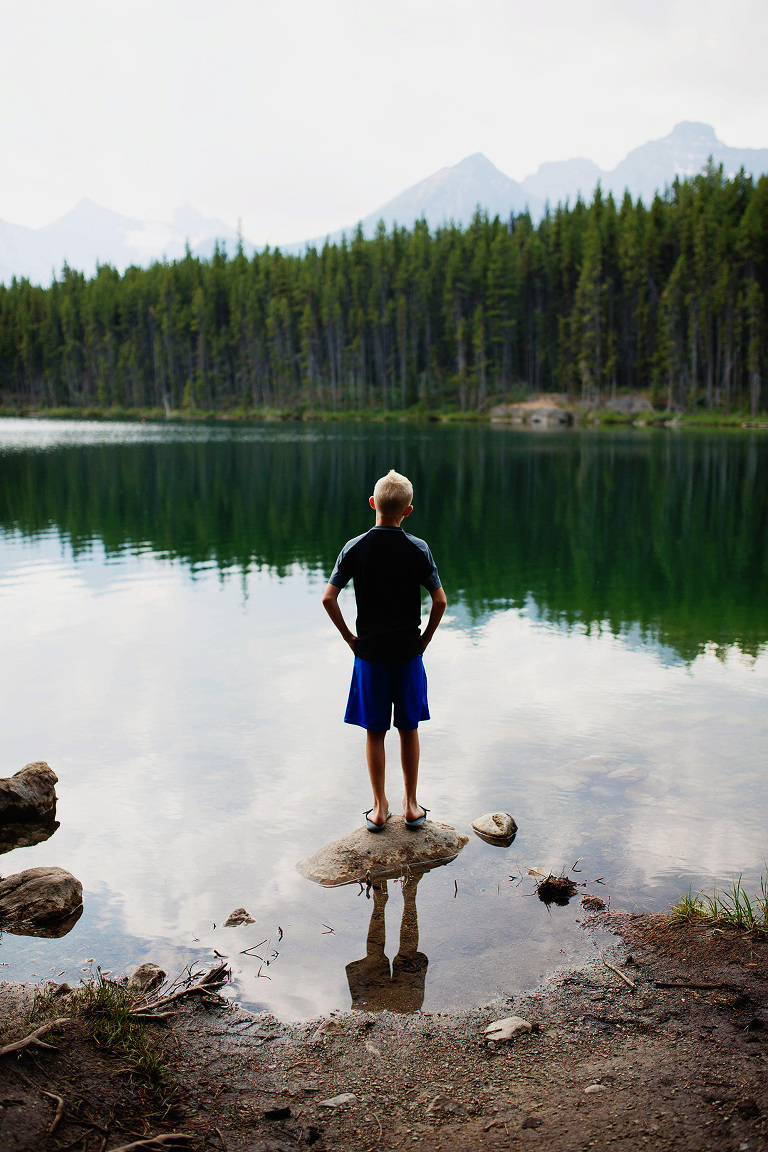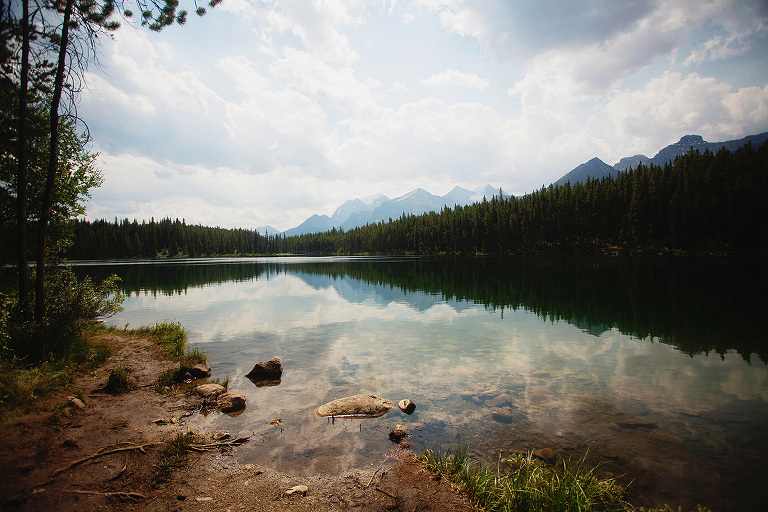 We stopped for lunch at Bow Lake.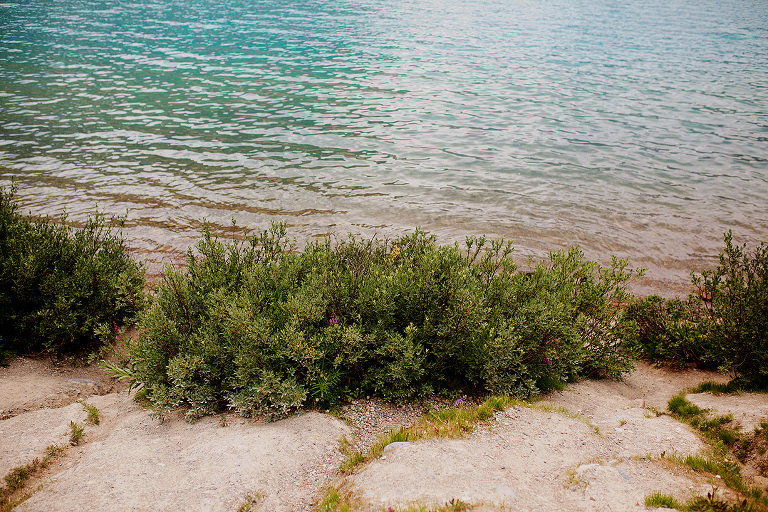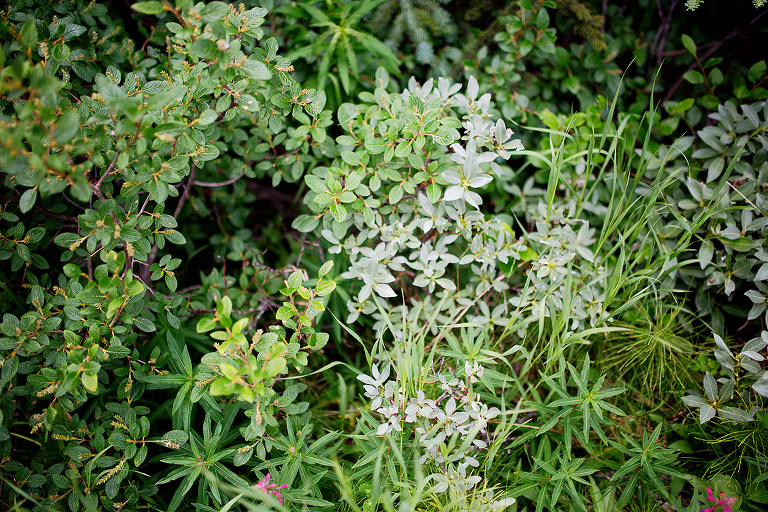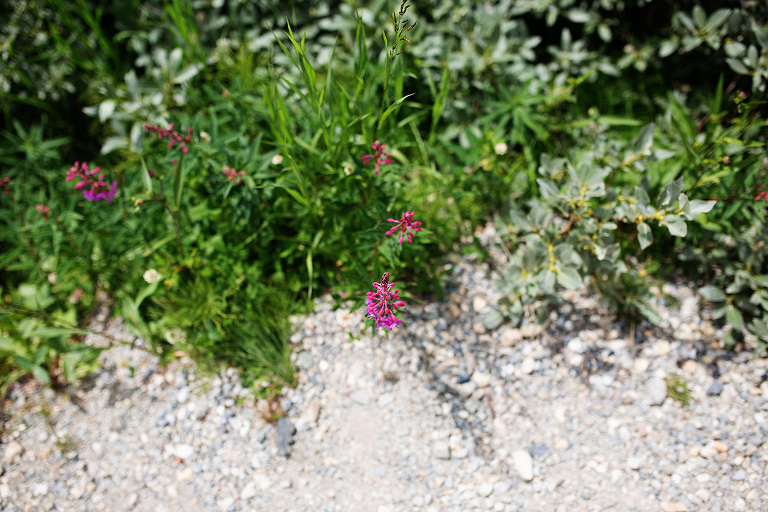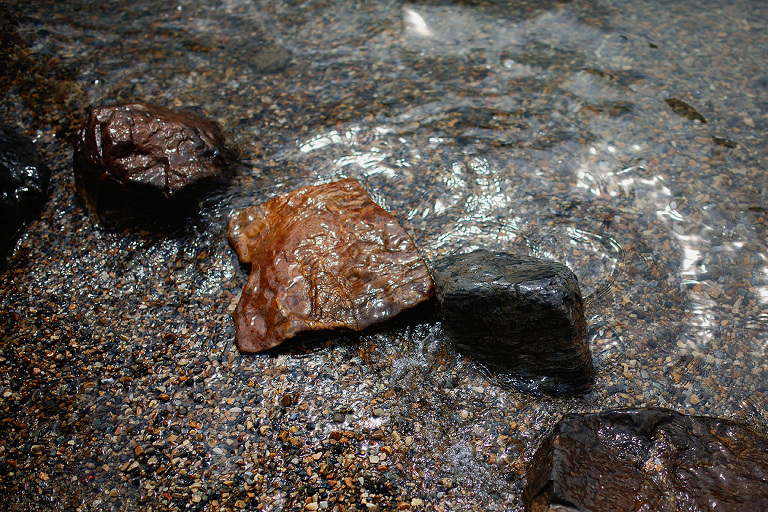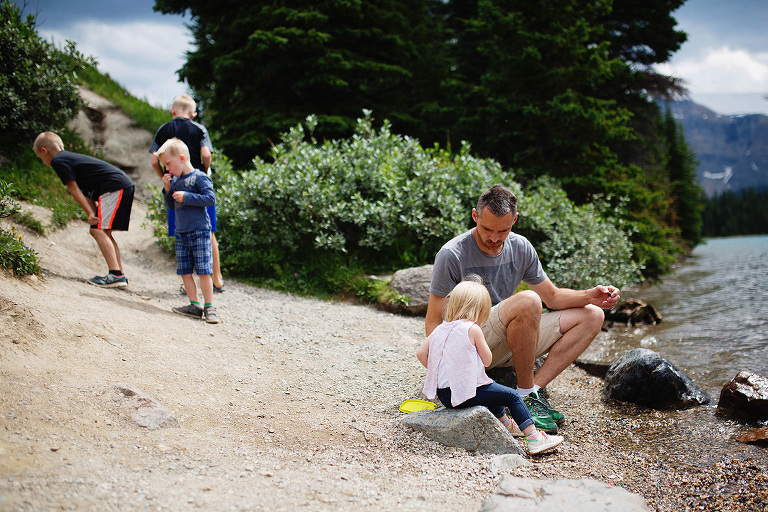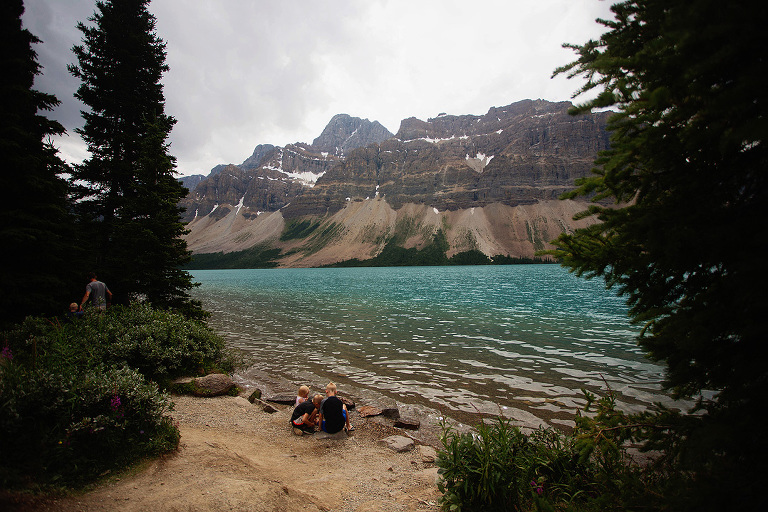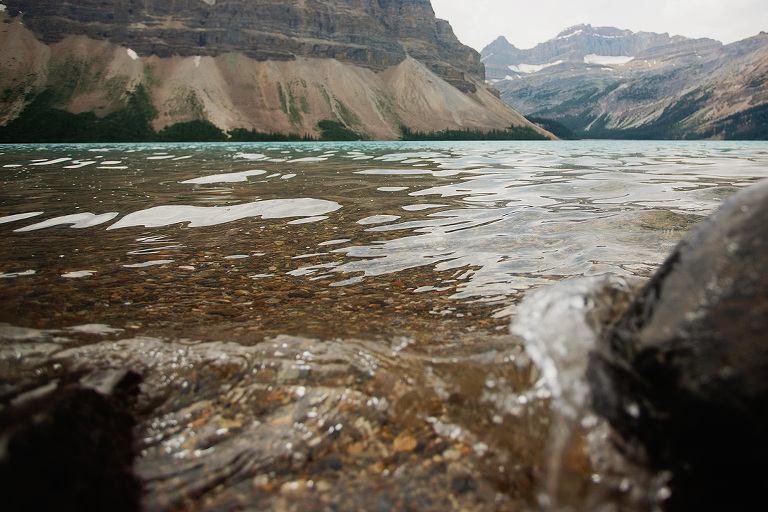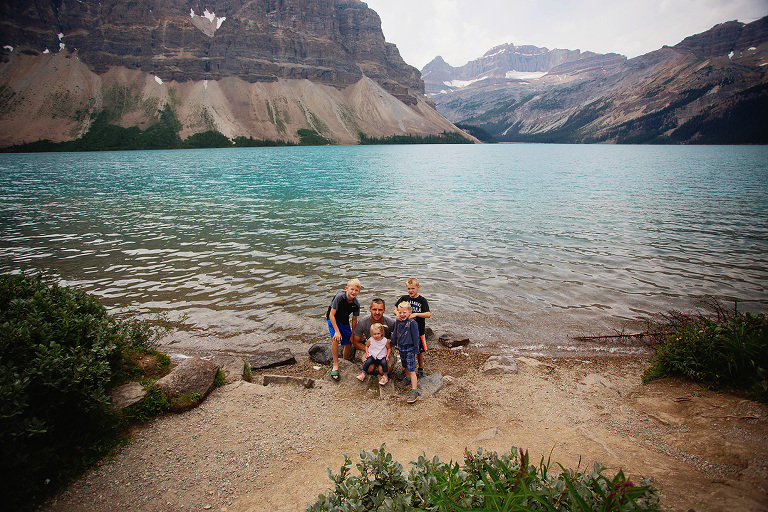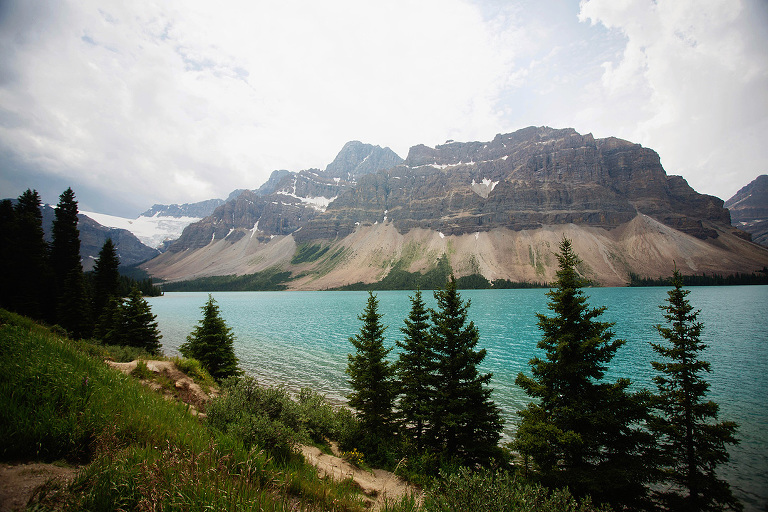 Next stop: Peyto Lake. The hike up to the lake was very busy but walking through the alpine forest was gorgeous.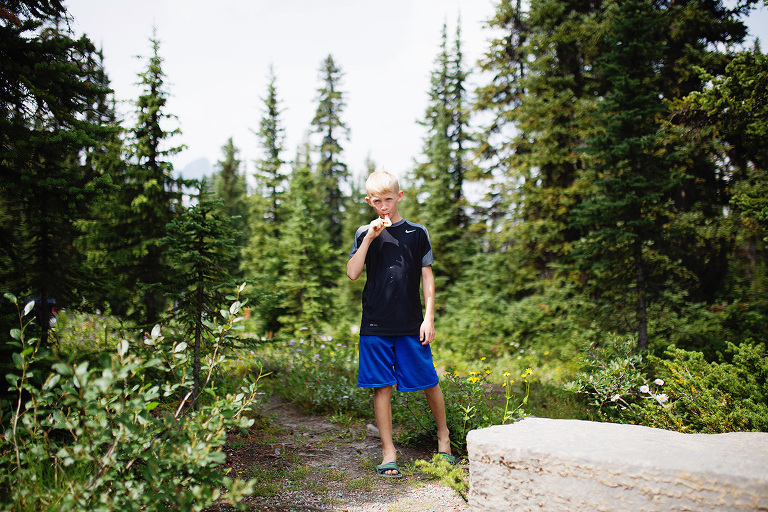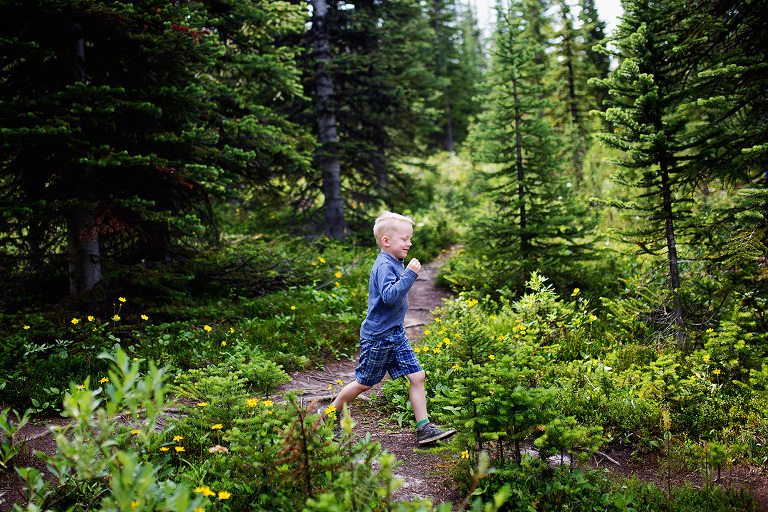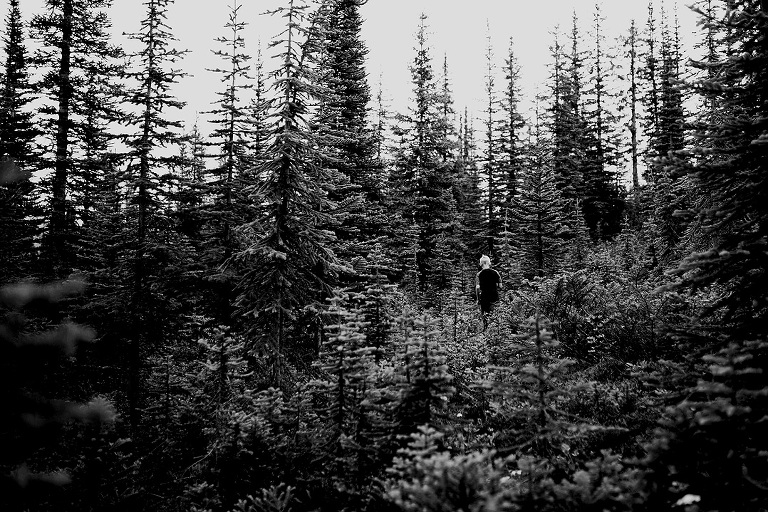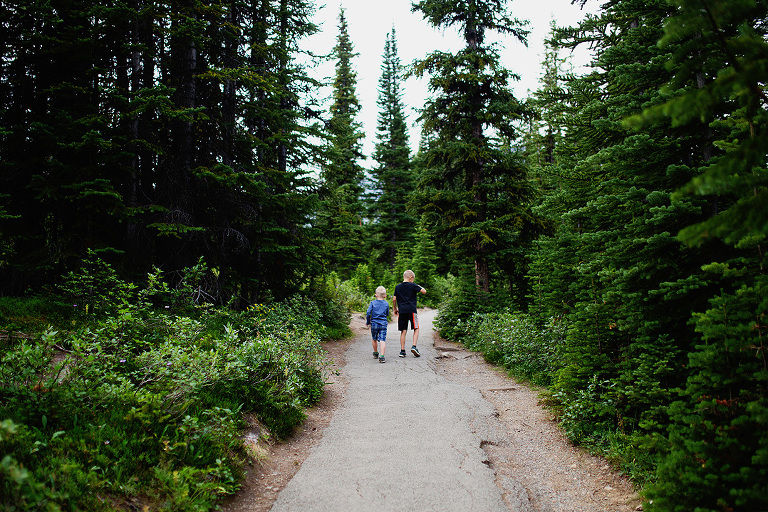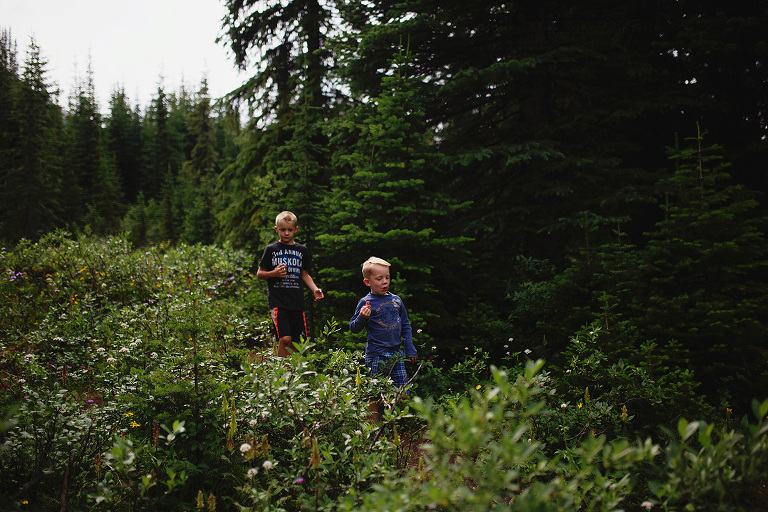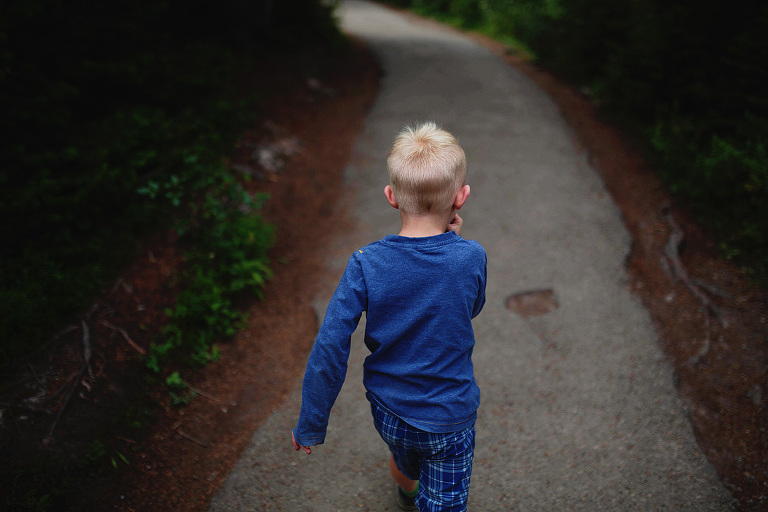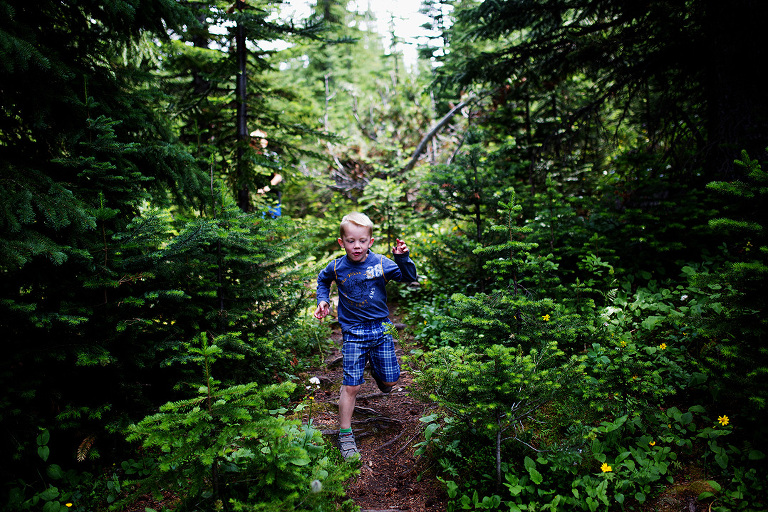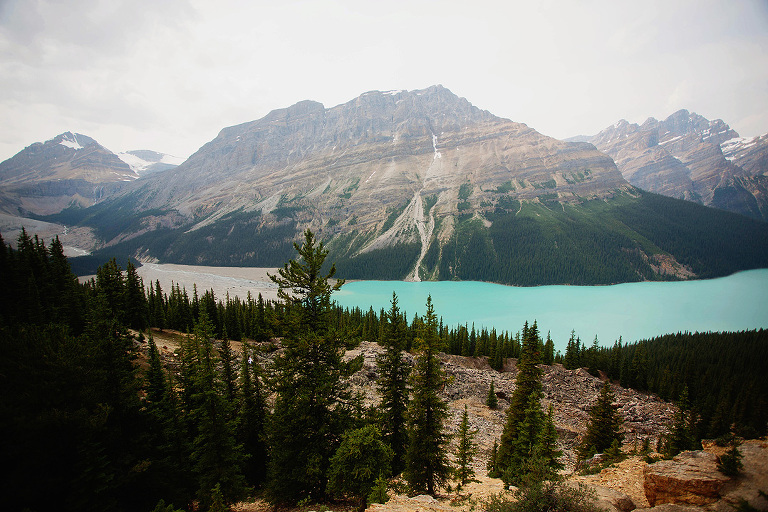 Looks like a dog's head.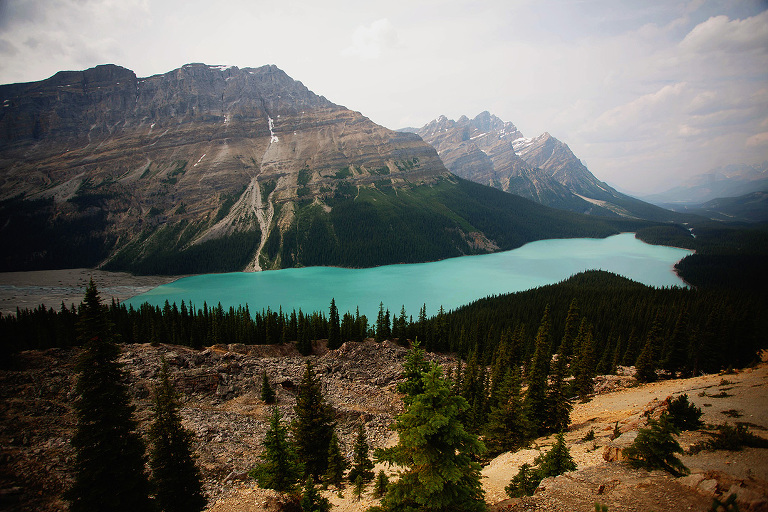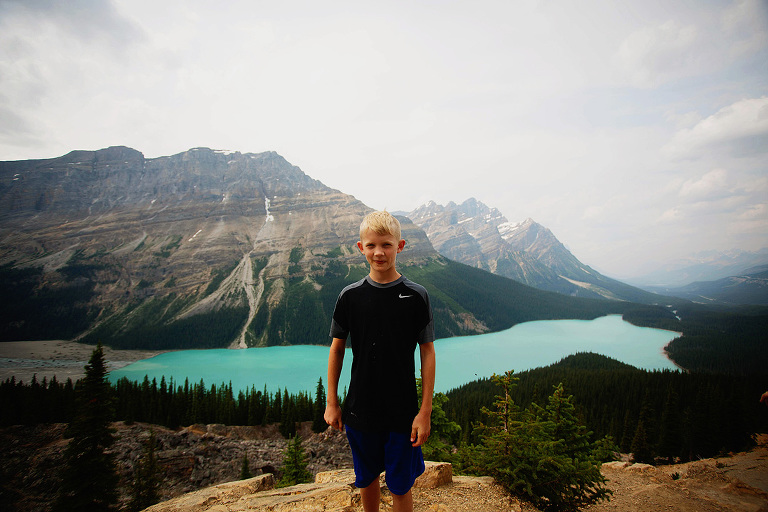 We had to get off the touristy areas to get a photo without people. This was on quite a slope and I could just imagine the kids tumbling down.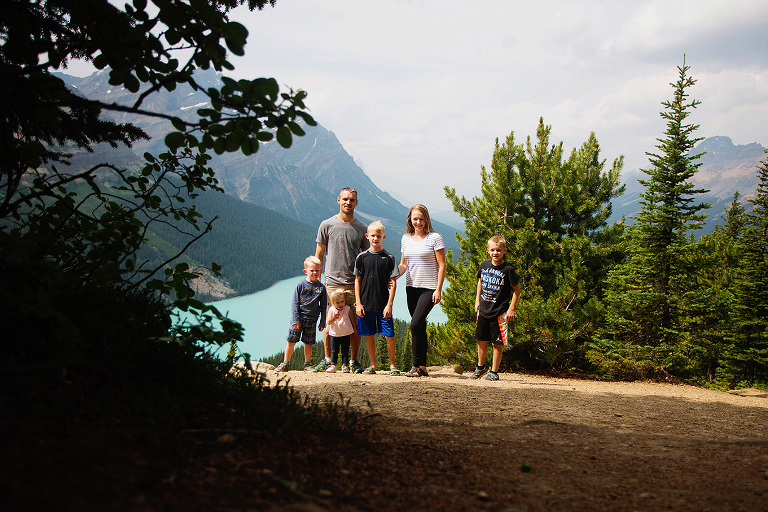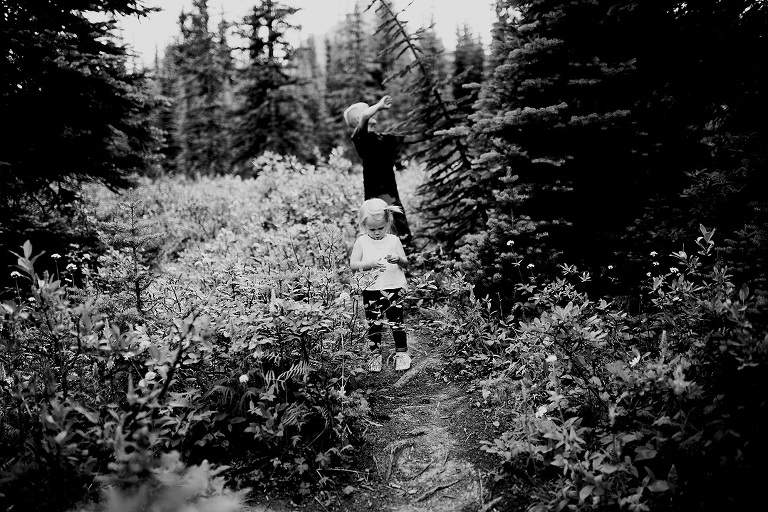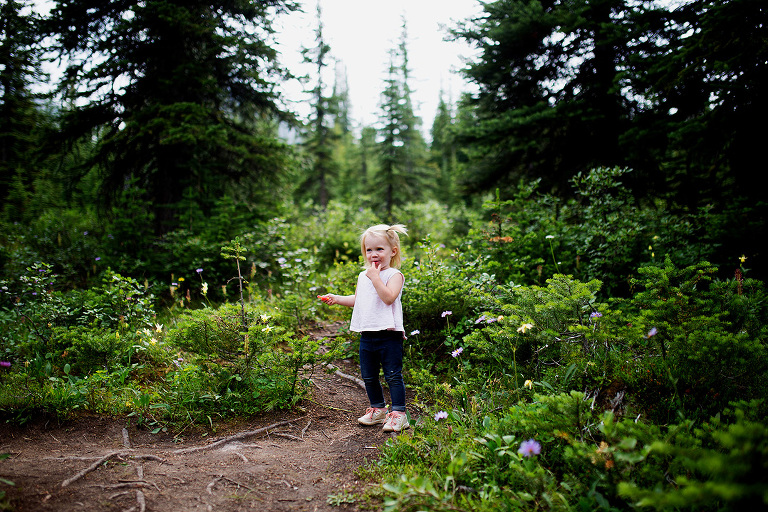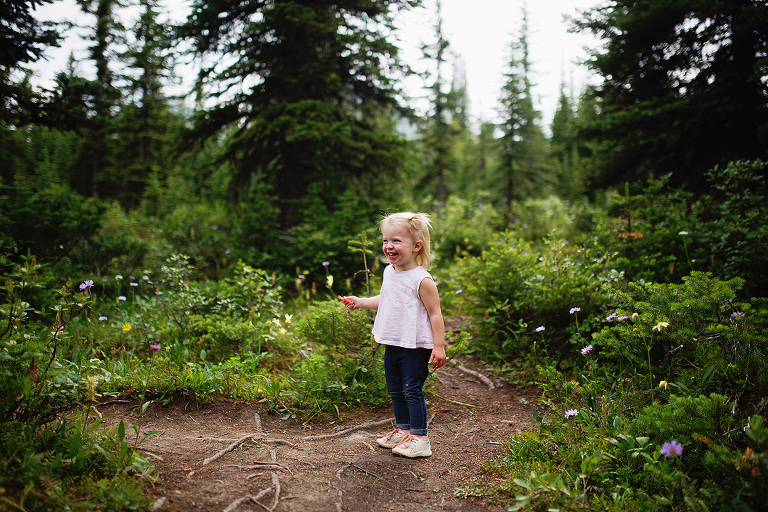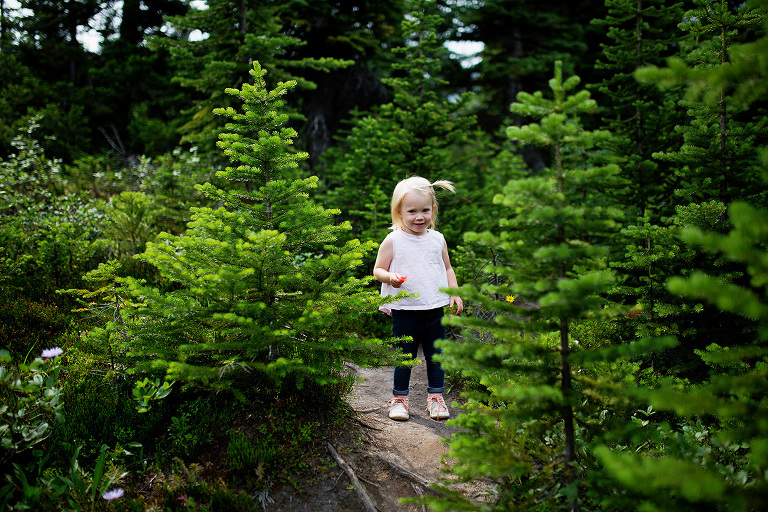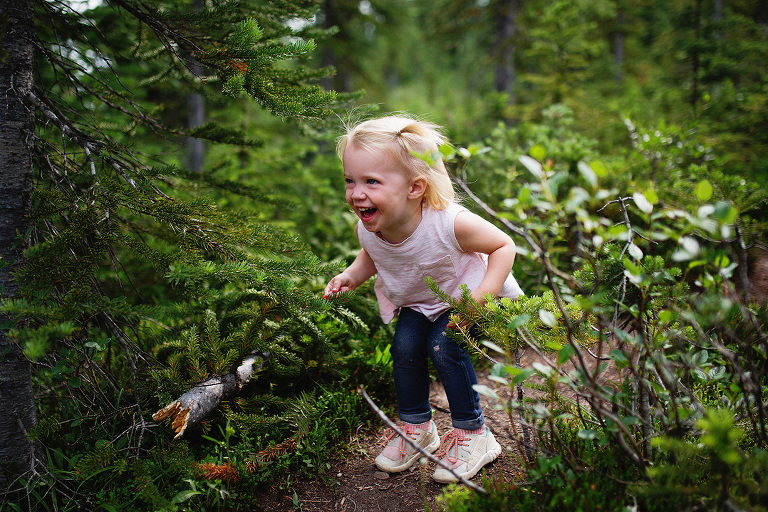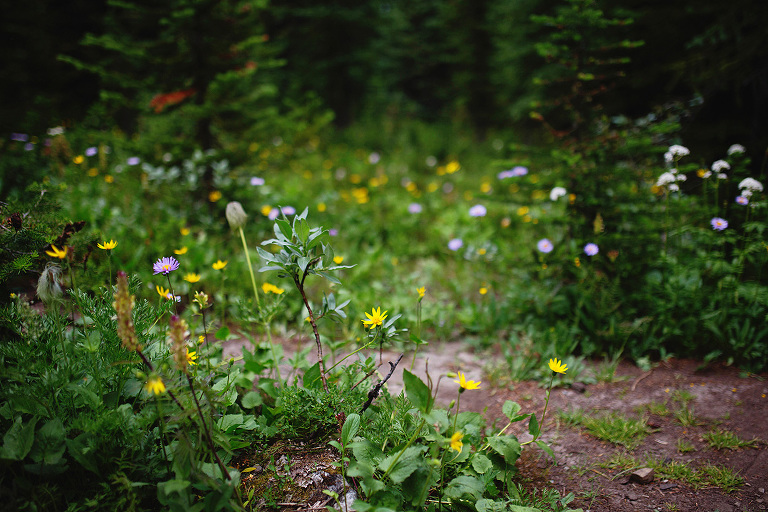 Fields of wildflowers.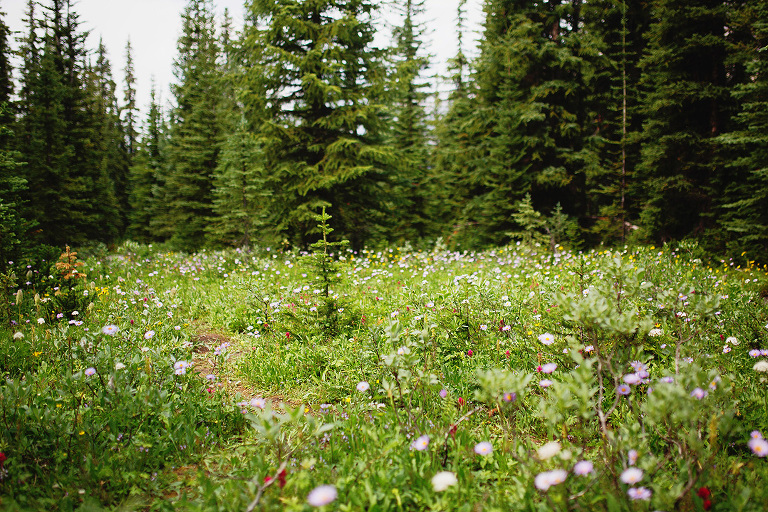 When we arrived at the Columbia Icefields hotel: the Glacier Inn, Kate immediately climbed into the bed and declared it hers.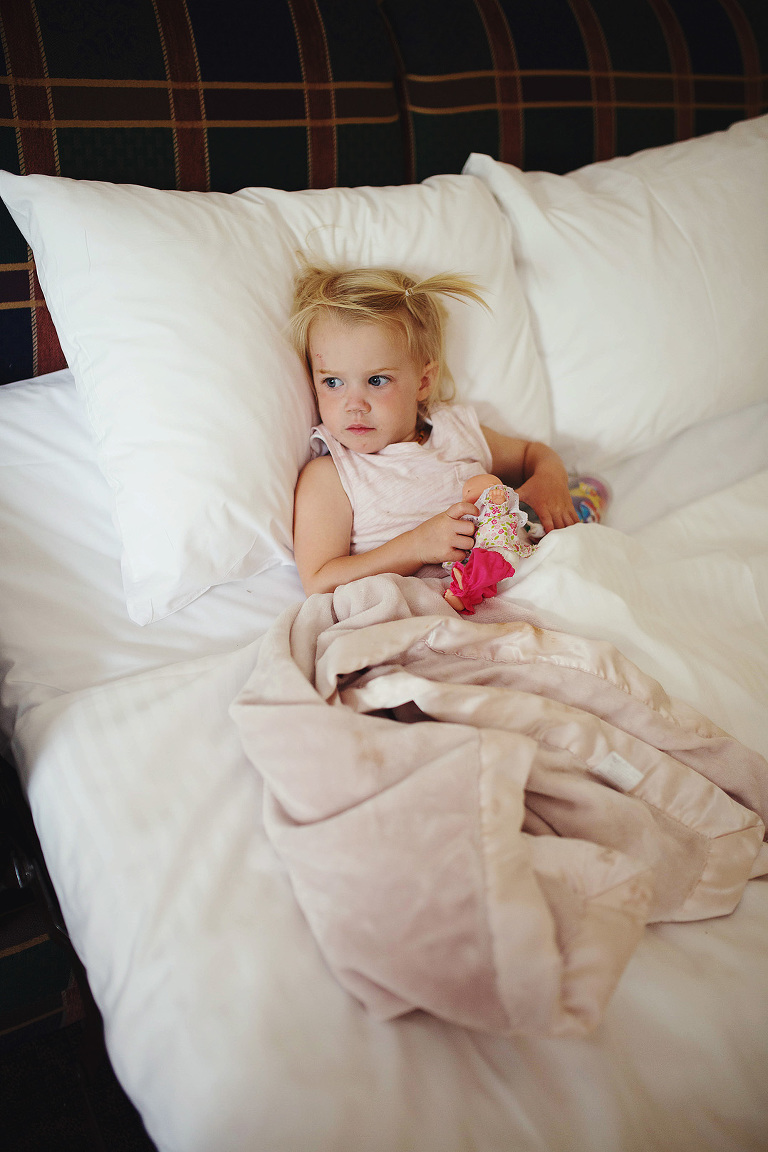 The hotel is right across from the Icefields.
Our options for dinner were: an overpriced cafeteria that was just about closing, a fancy restaurant or bbq picnic.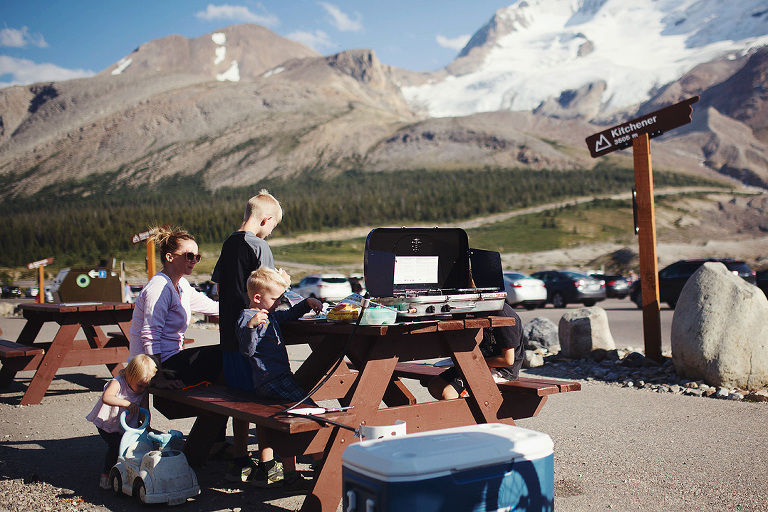 Showers and a clean bed are the best feeling. And a little bit of TV.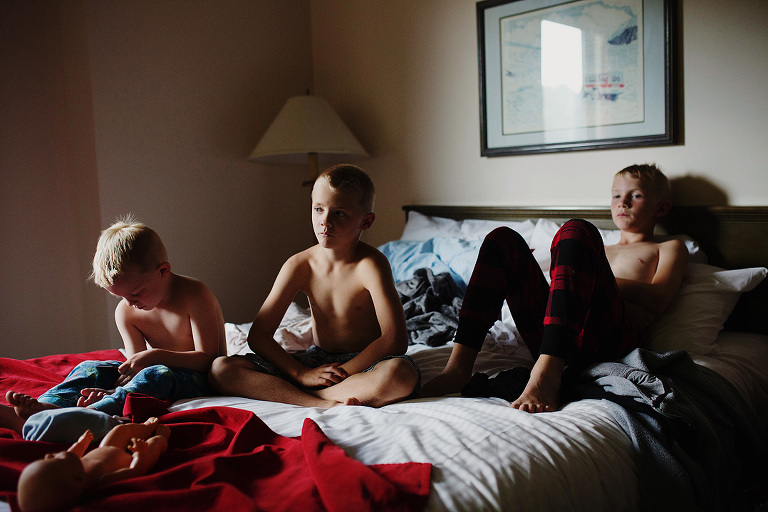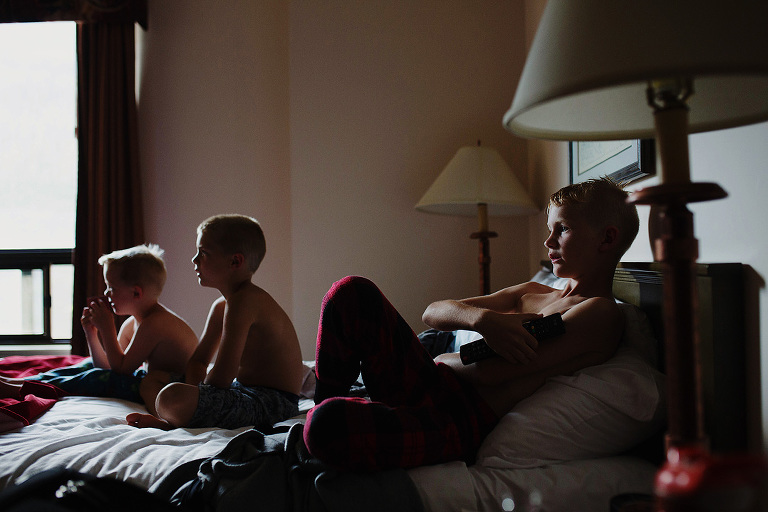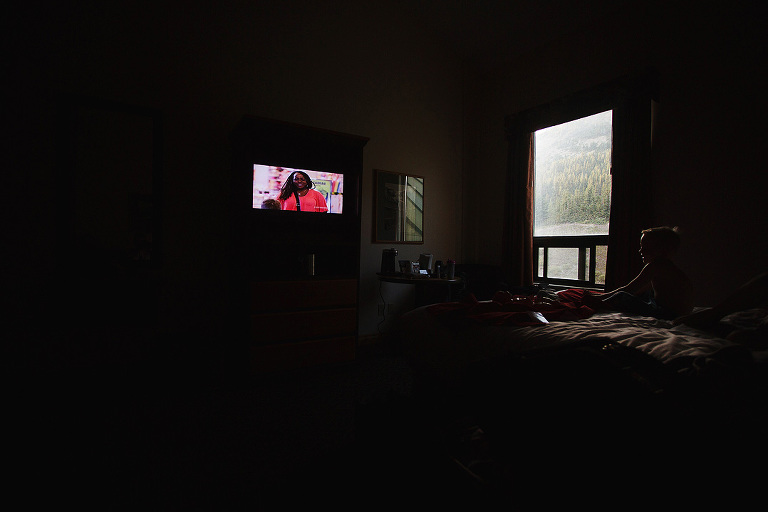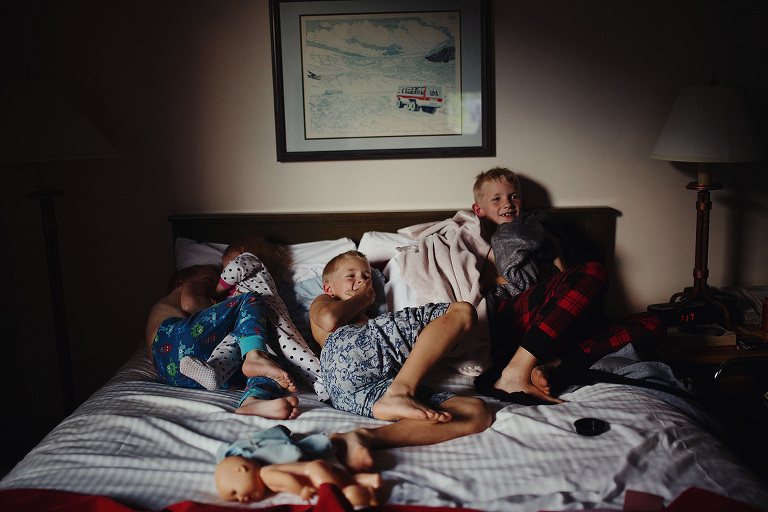 These 2 fell asleep together.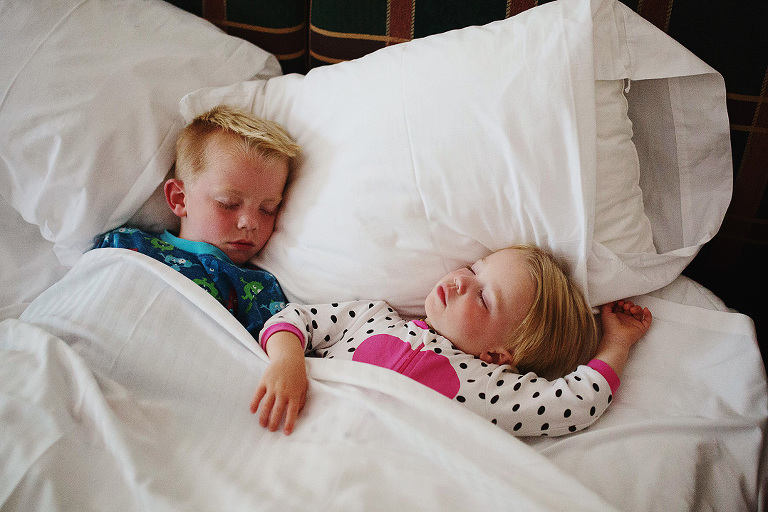 Day 6: Columbia Icefields
The hotel room had a loft with 2 twin beds for the older boys. It was nice to find a hotel that could fit our family!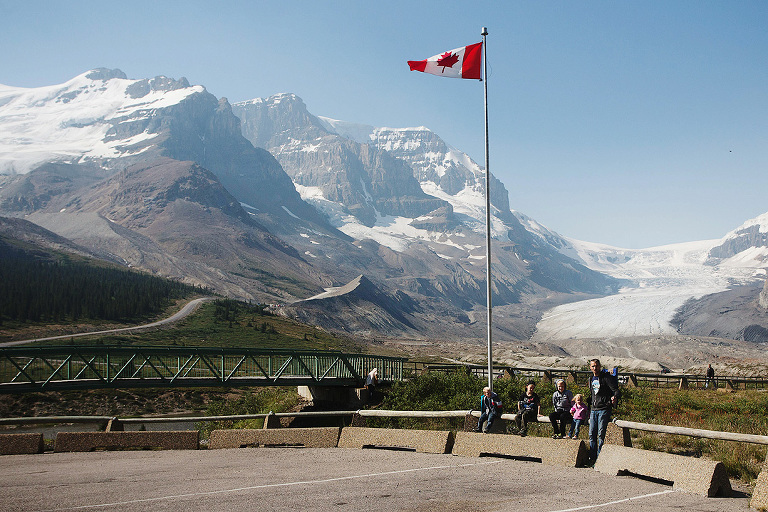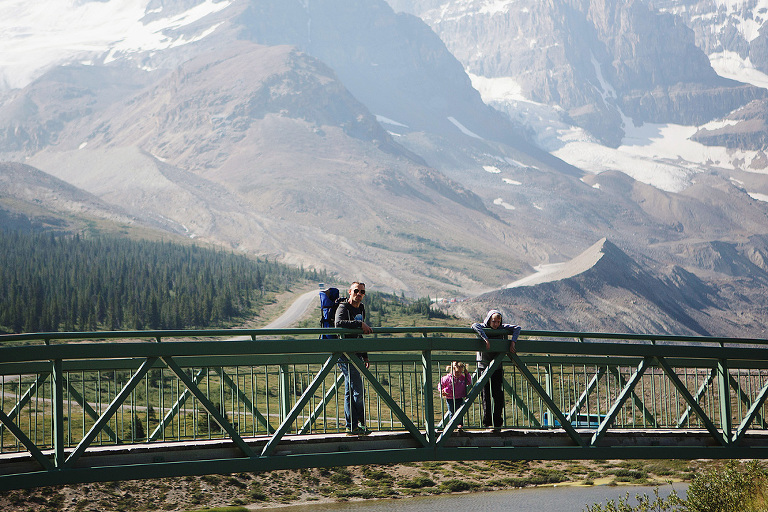 On the Ice Explorer! We booked our tour through Glacier Adventure.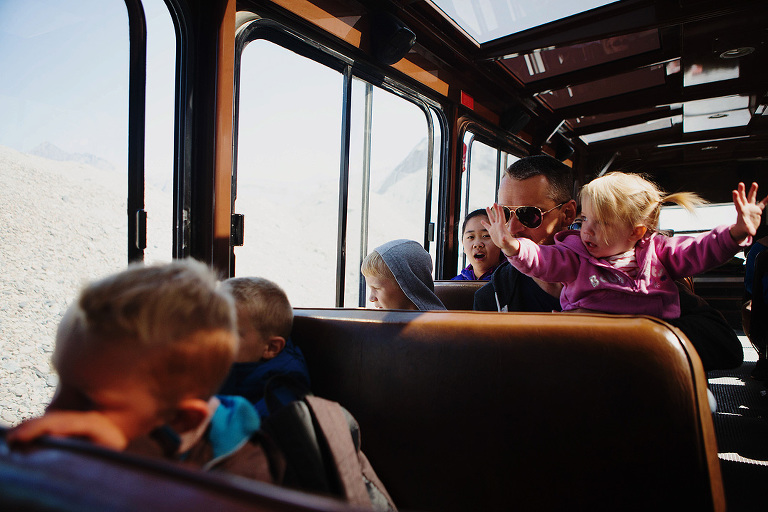 The ice explorer goes down the track to the ice fields at a 45 degree angle. It's no joke.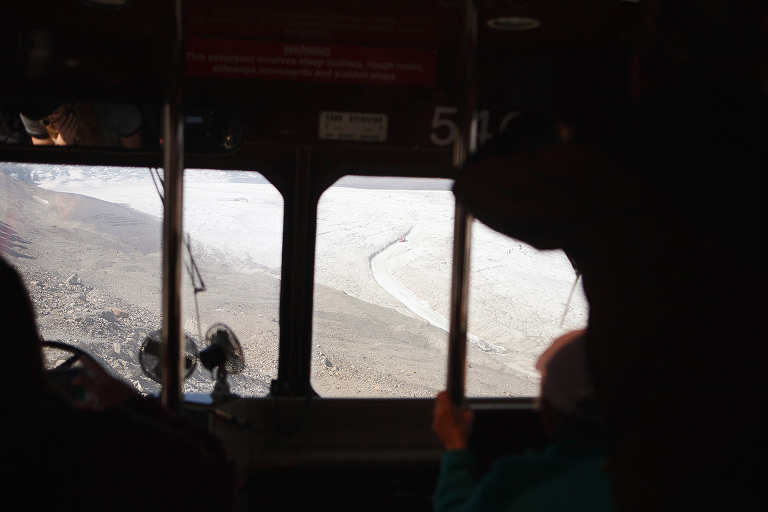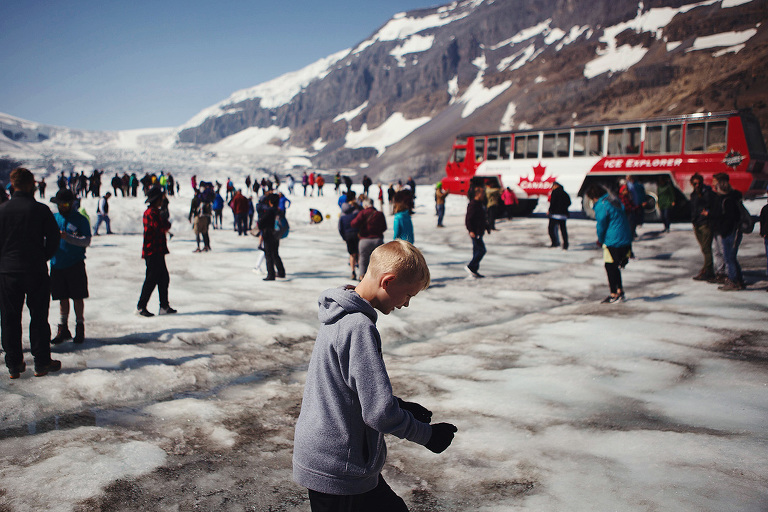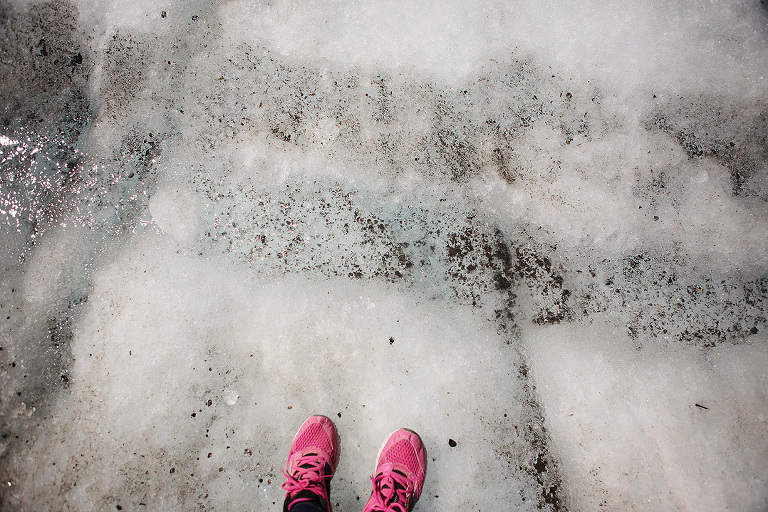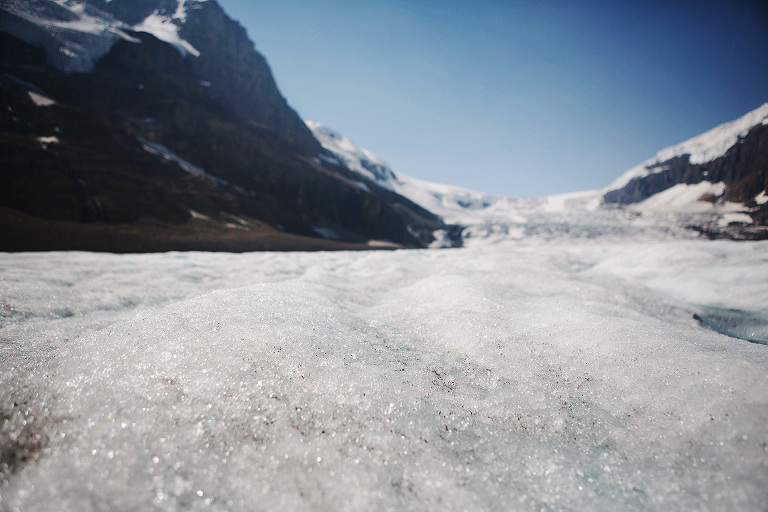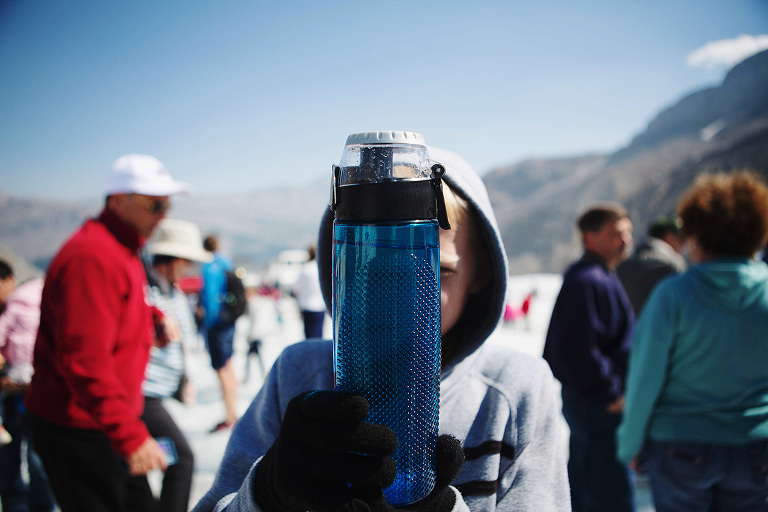 Really you can't get fresher water.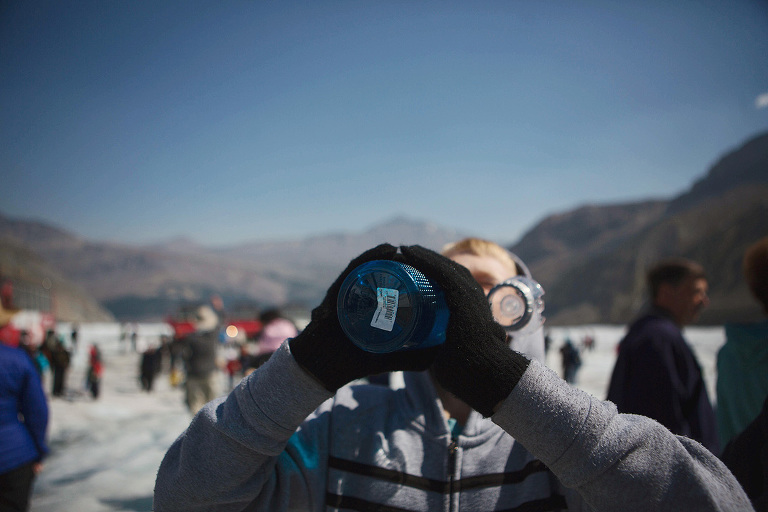 Crazy kid. Also he had to borrow the pants from his older brother because he only brought one pair of shorts.
Crazier kid.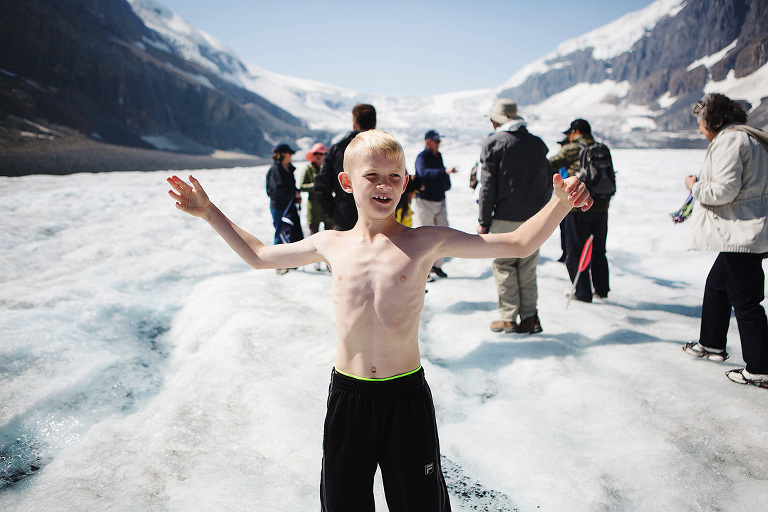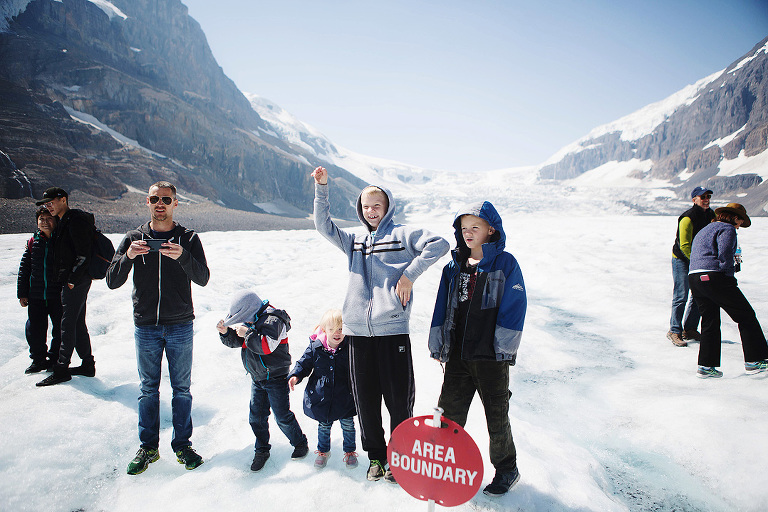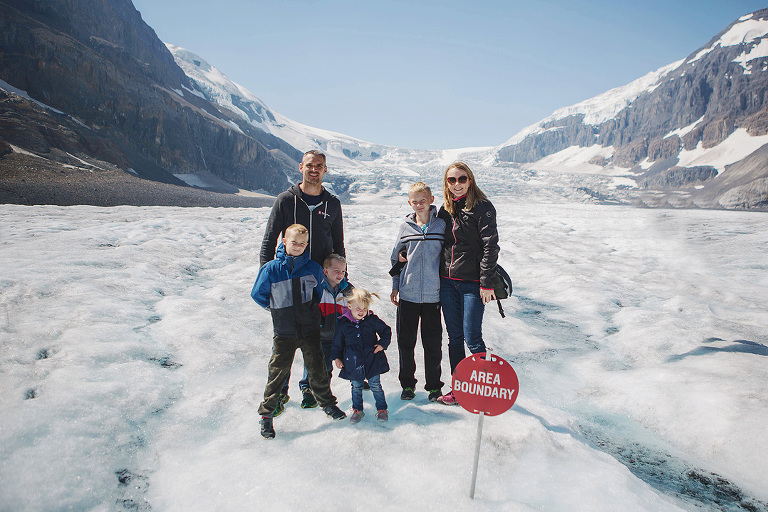 Filling up with fresh ice water.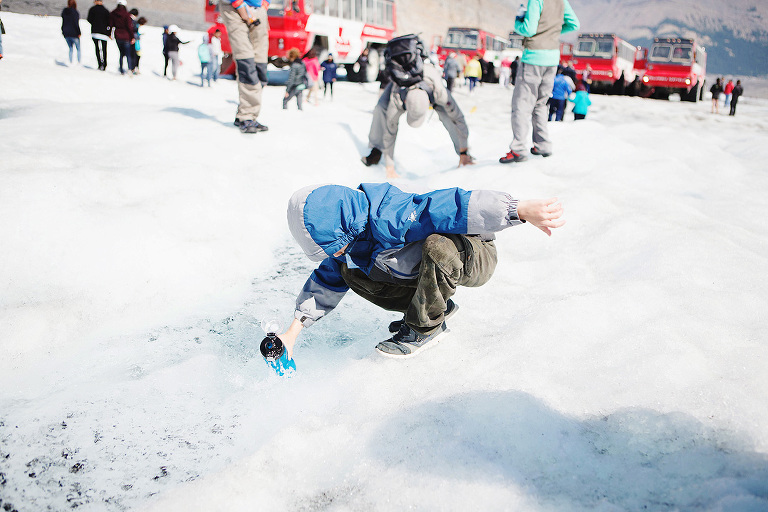 Completely safe to drink.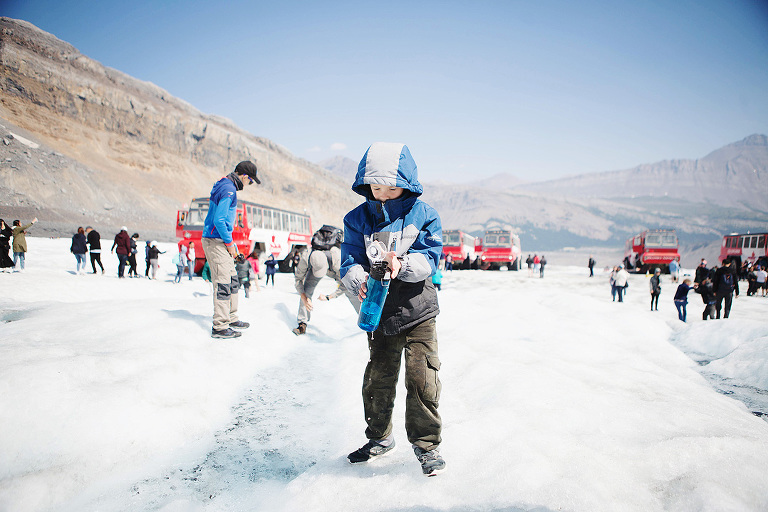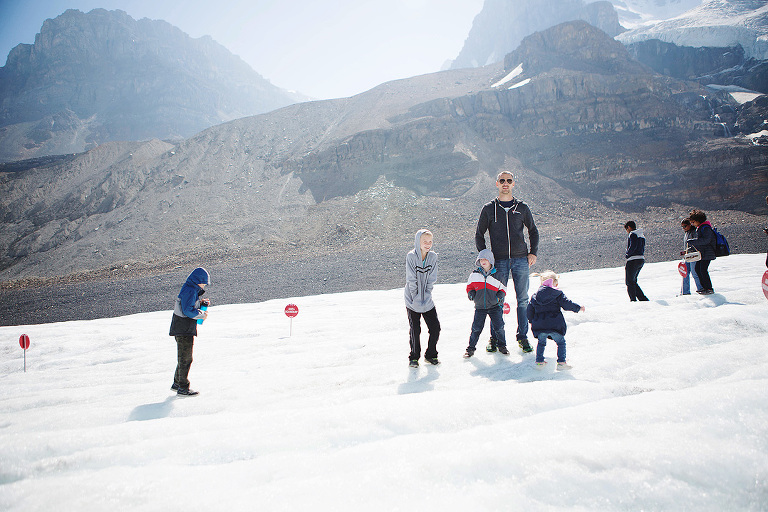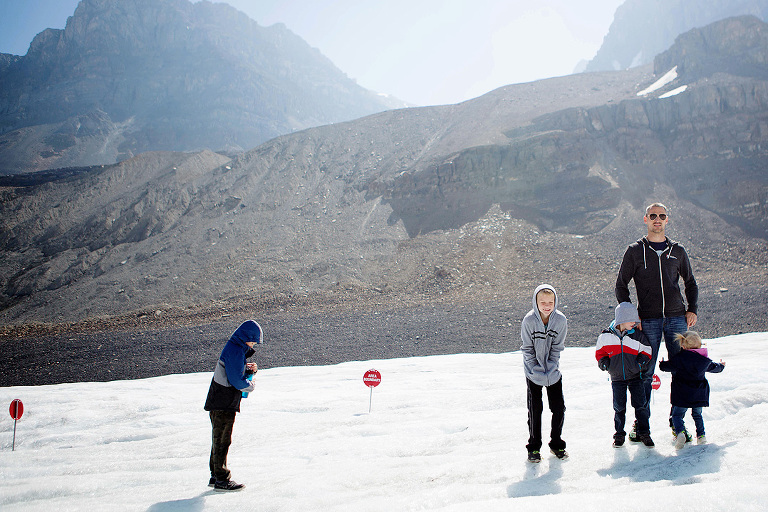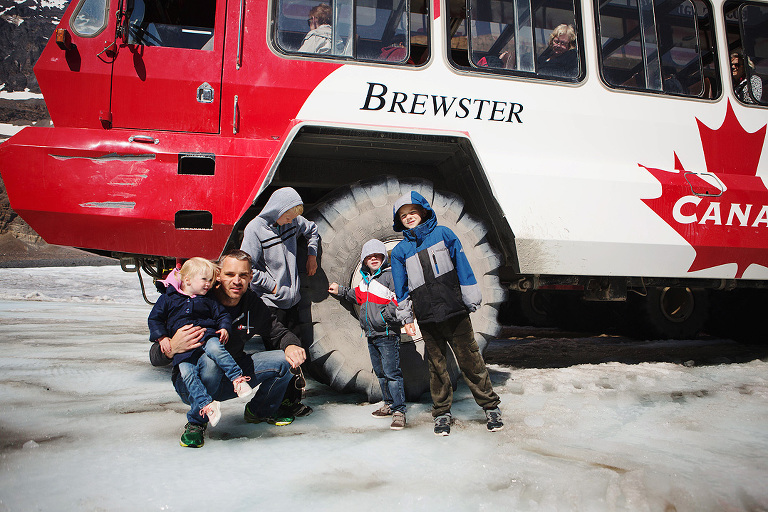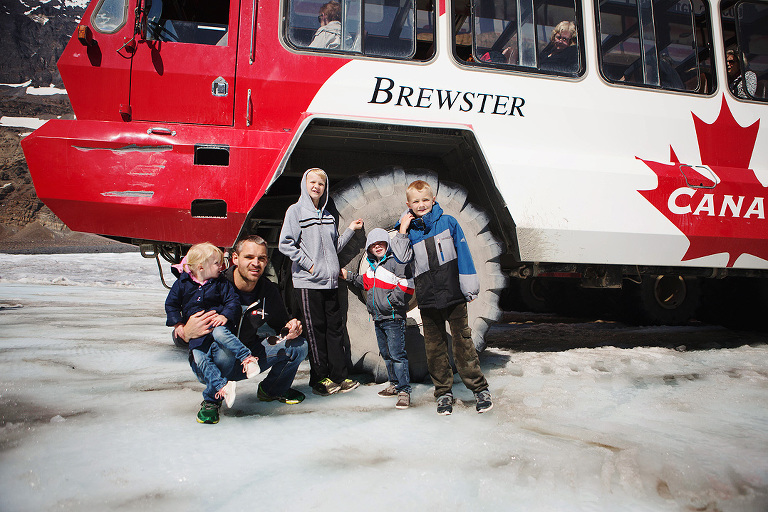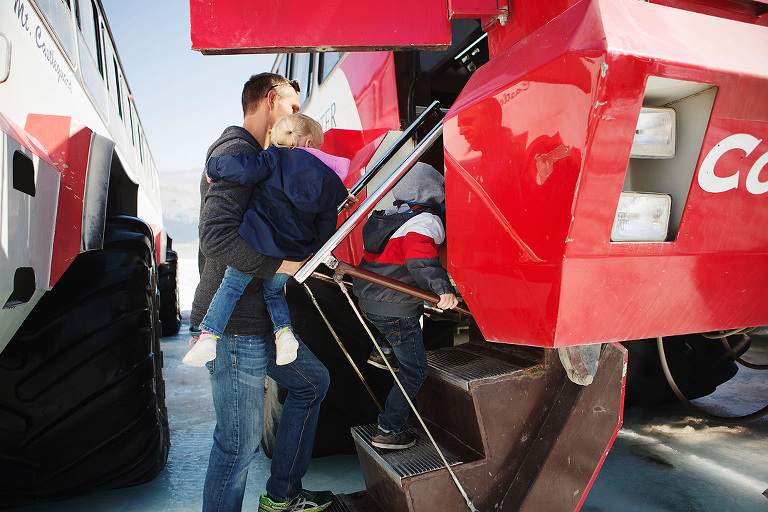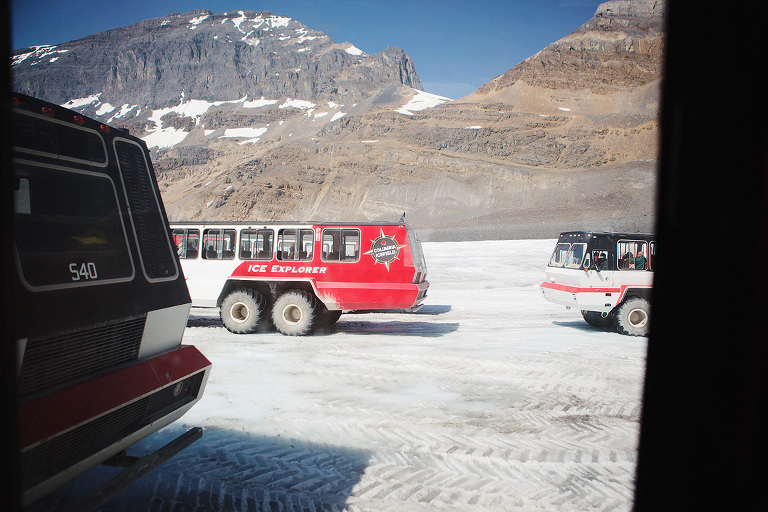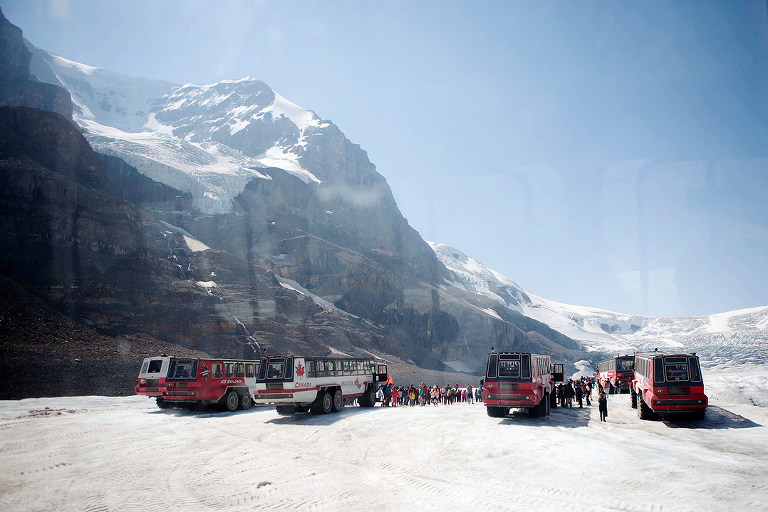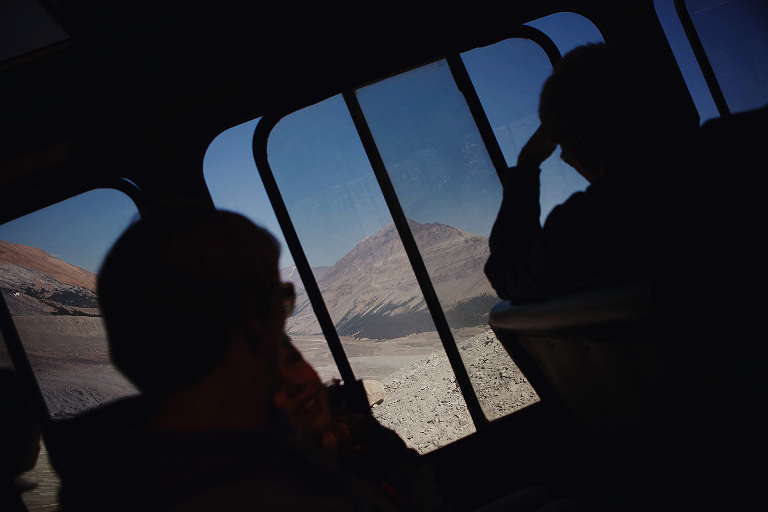 Part of the package was the sky walk.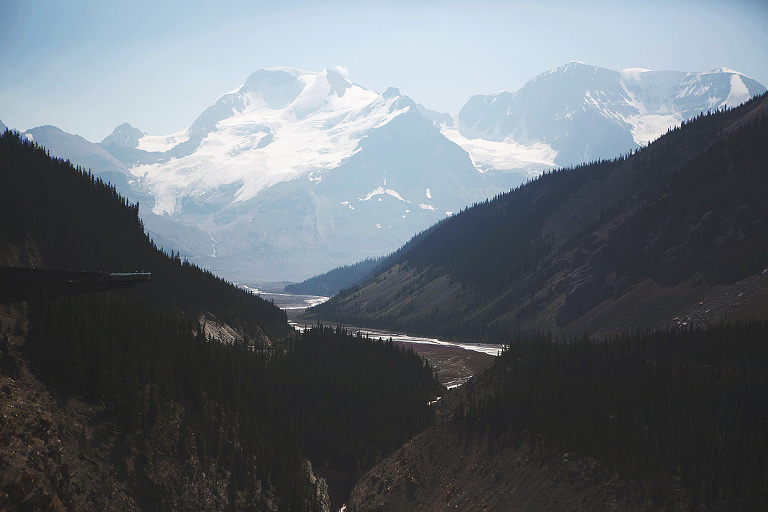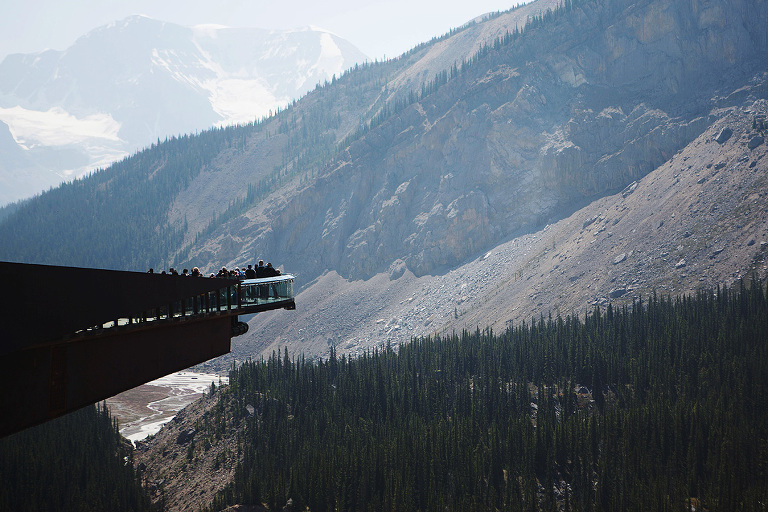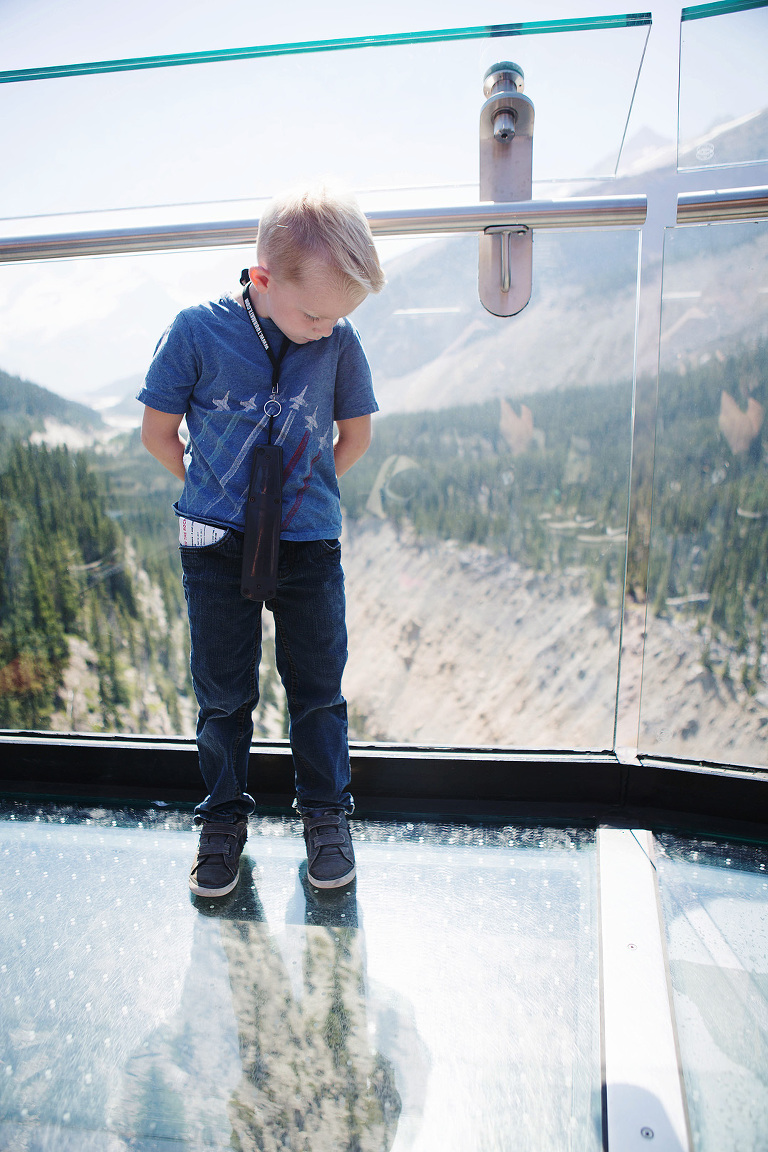 We were hungry and just wanted to head back and grab food.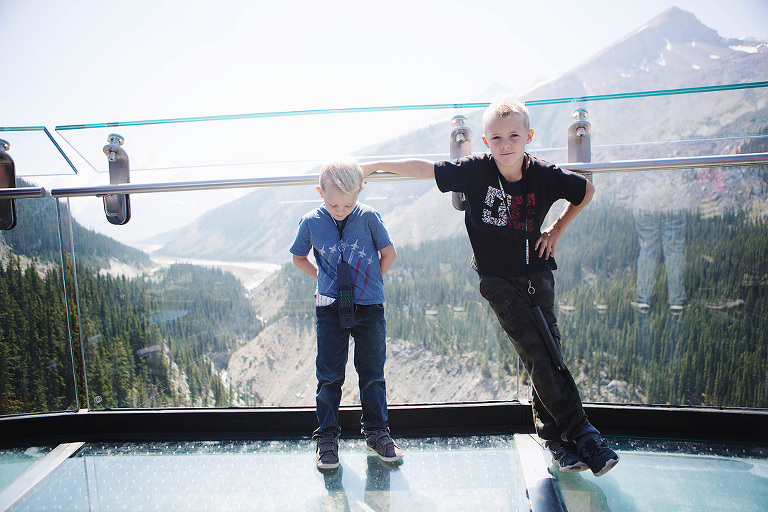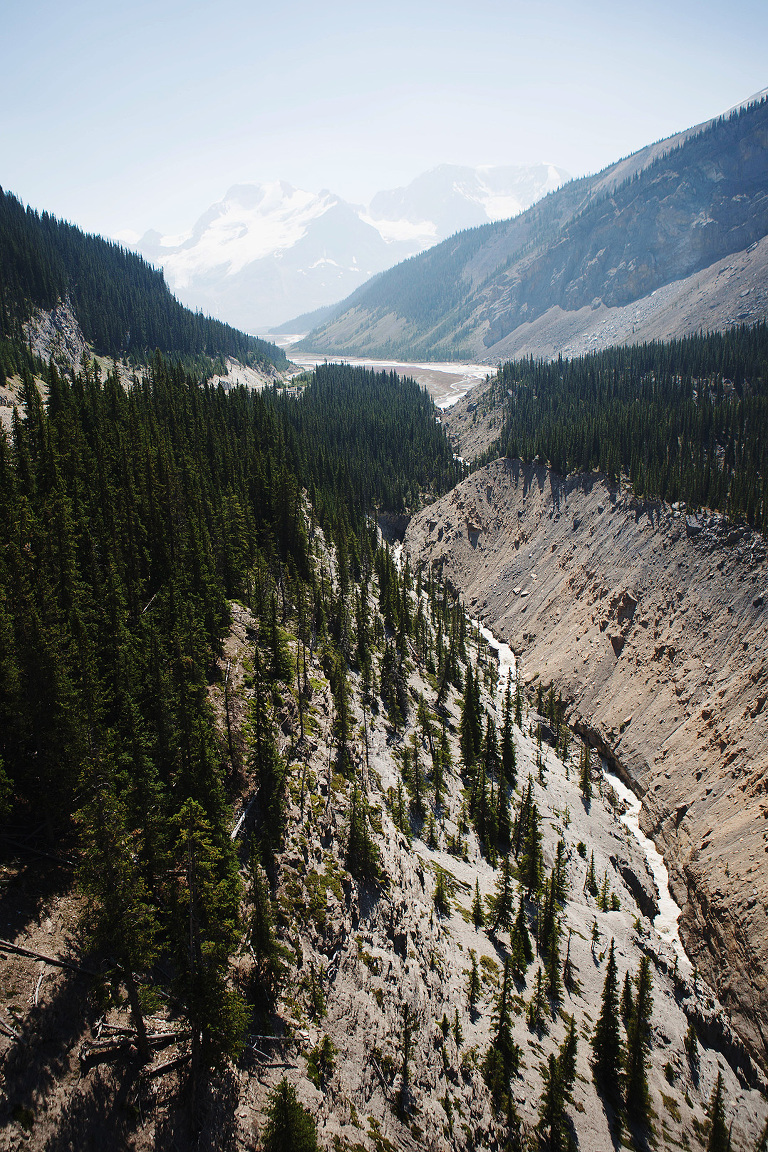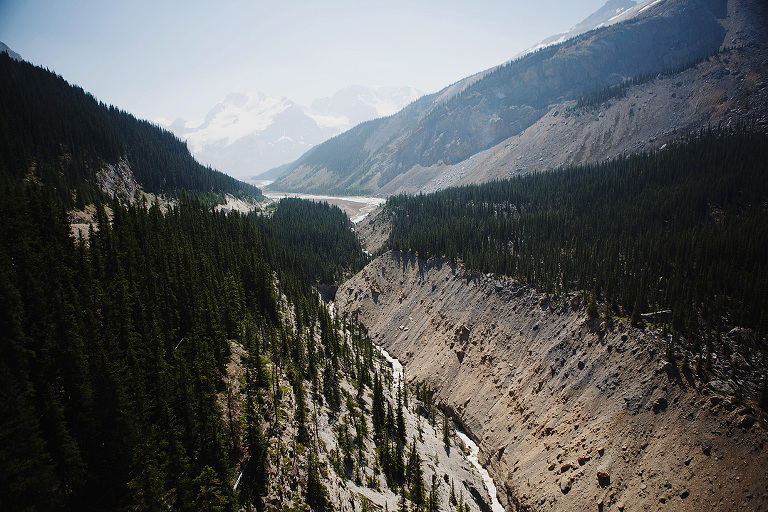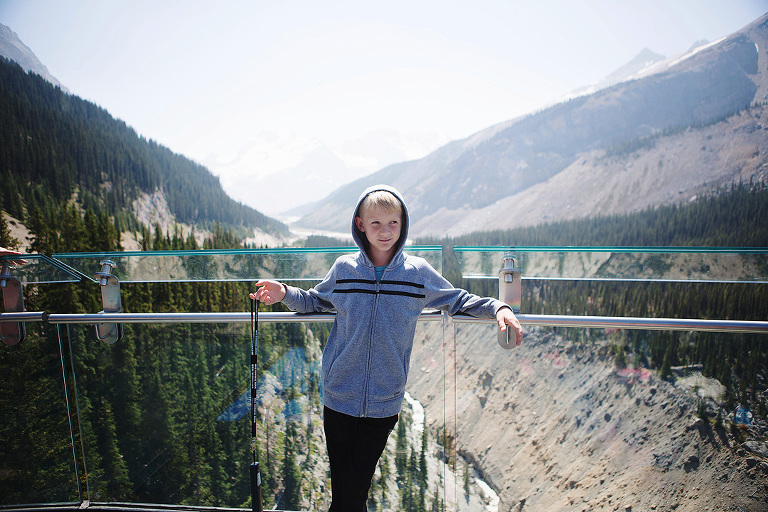 Our wild goat sighting.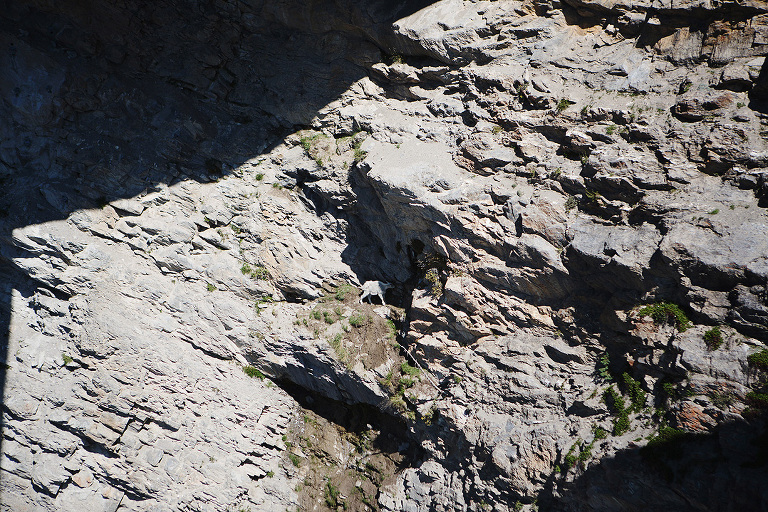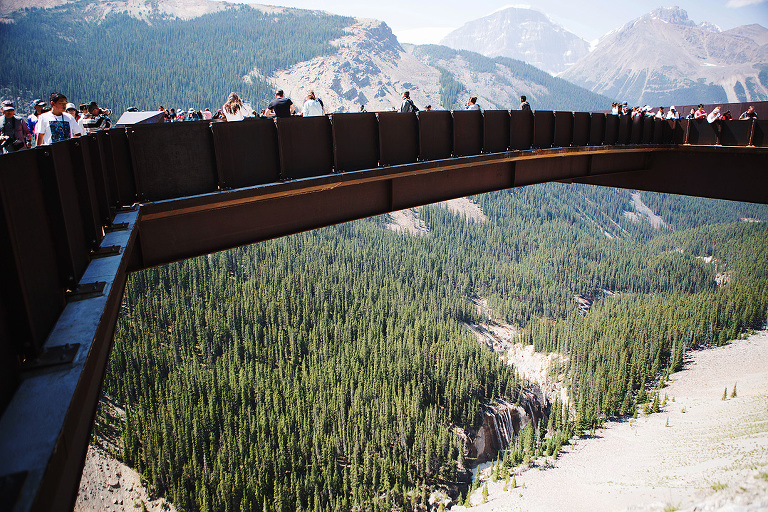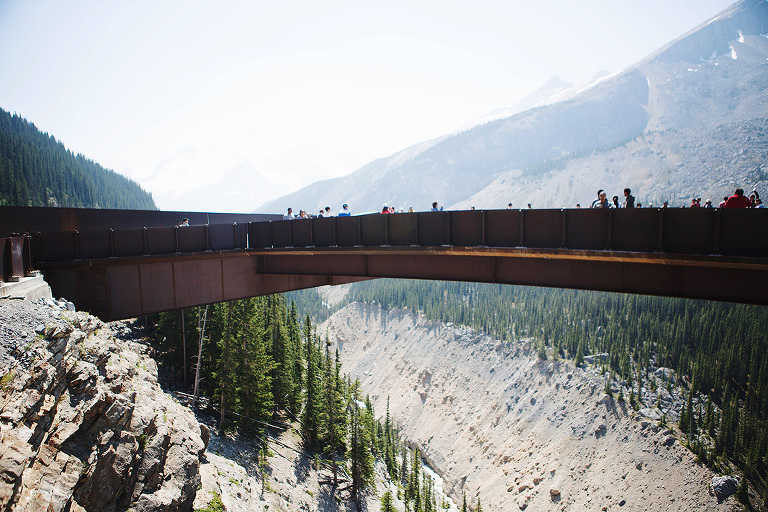 After the Columbia Icefields, we headed towards our campground in Jasper. On the way, we stopped at Sunwapta Falls.
Slow shutter speed.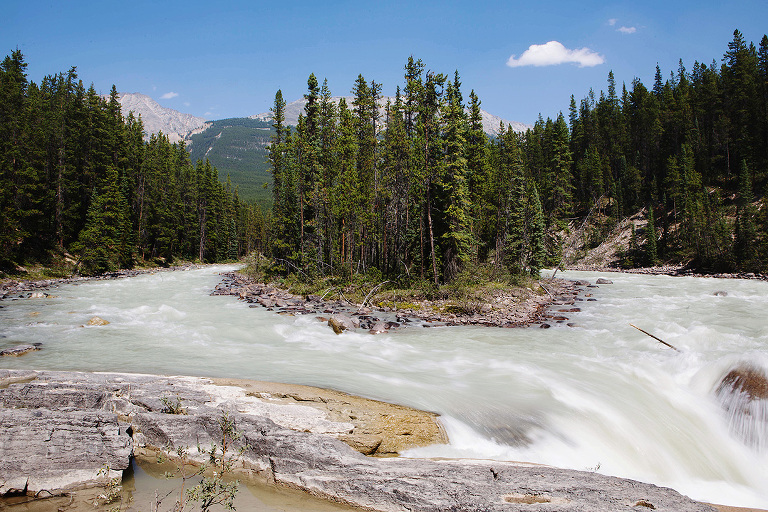 Fast shutter speed.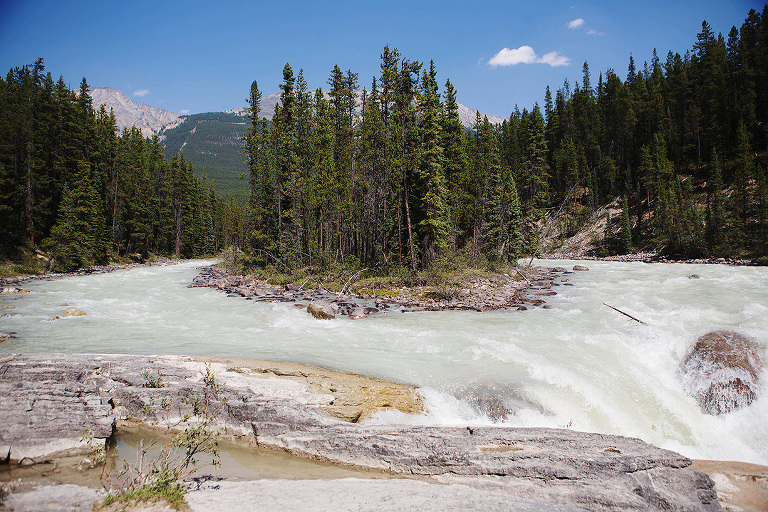 The tree roots were so amazing.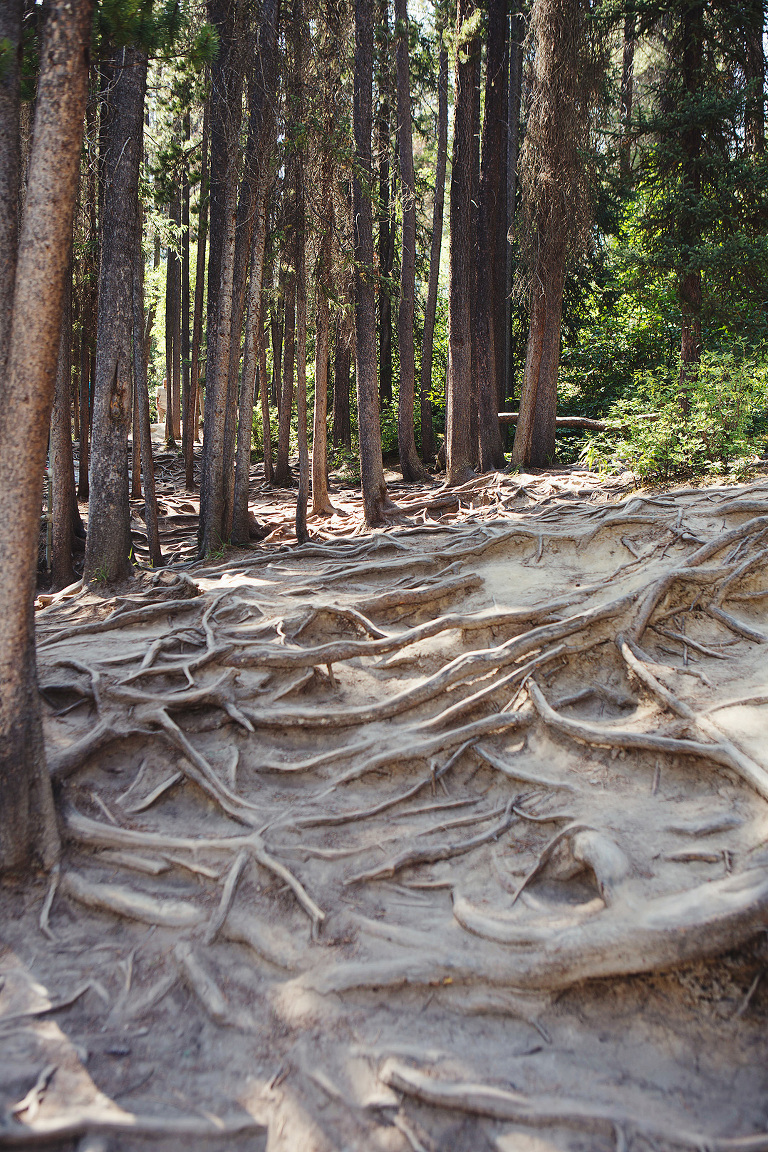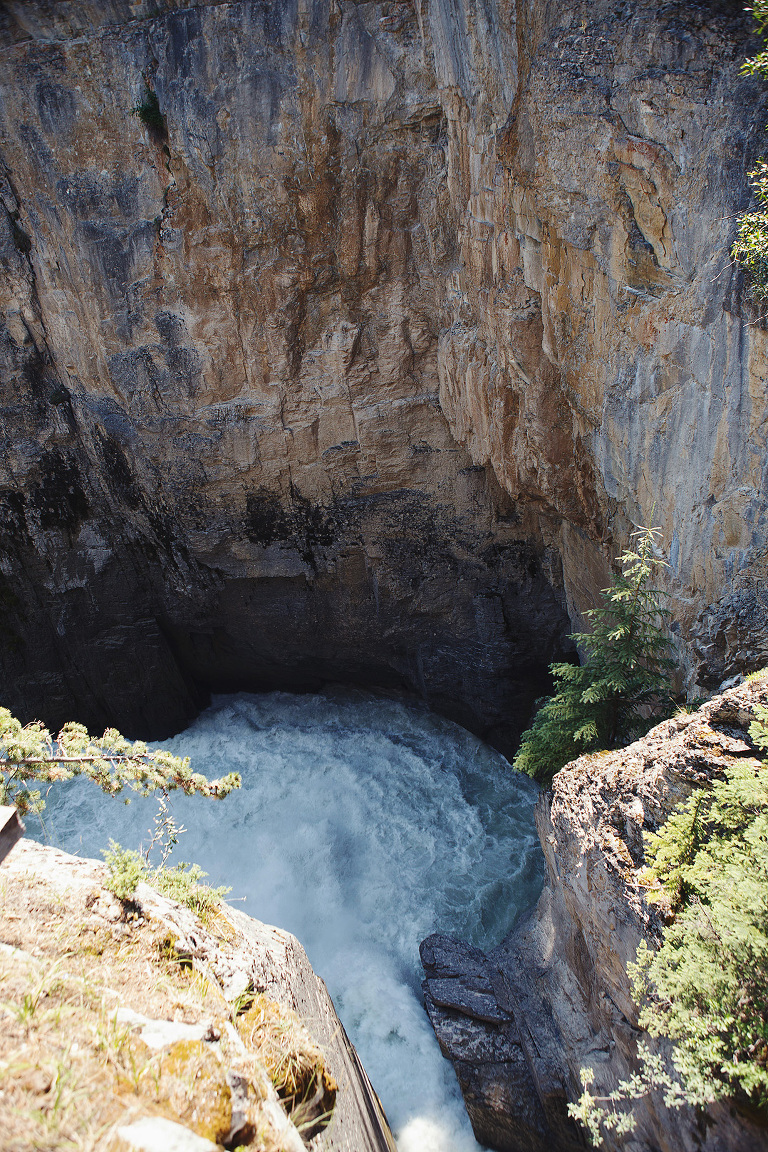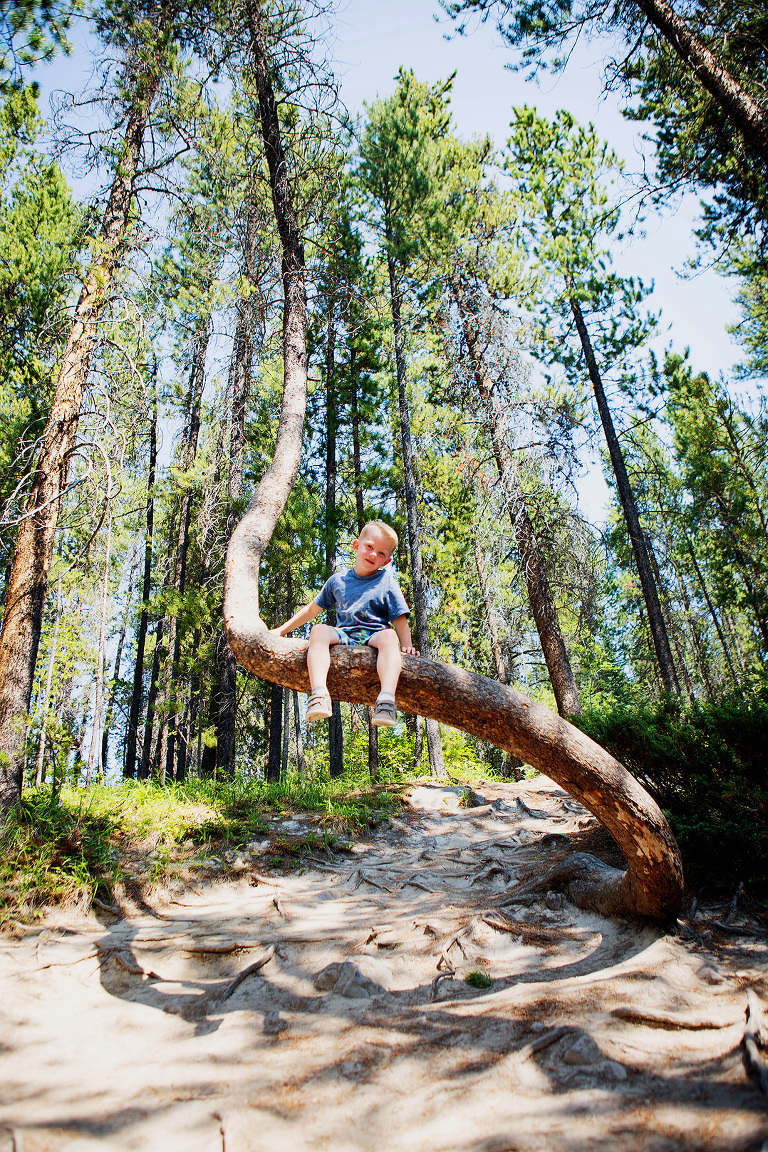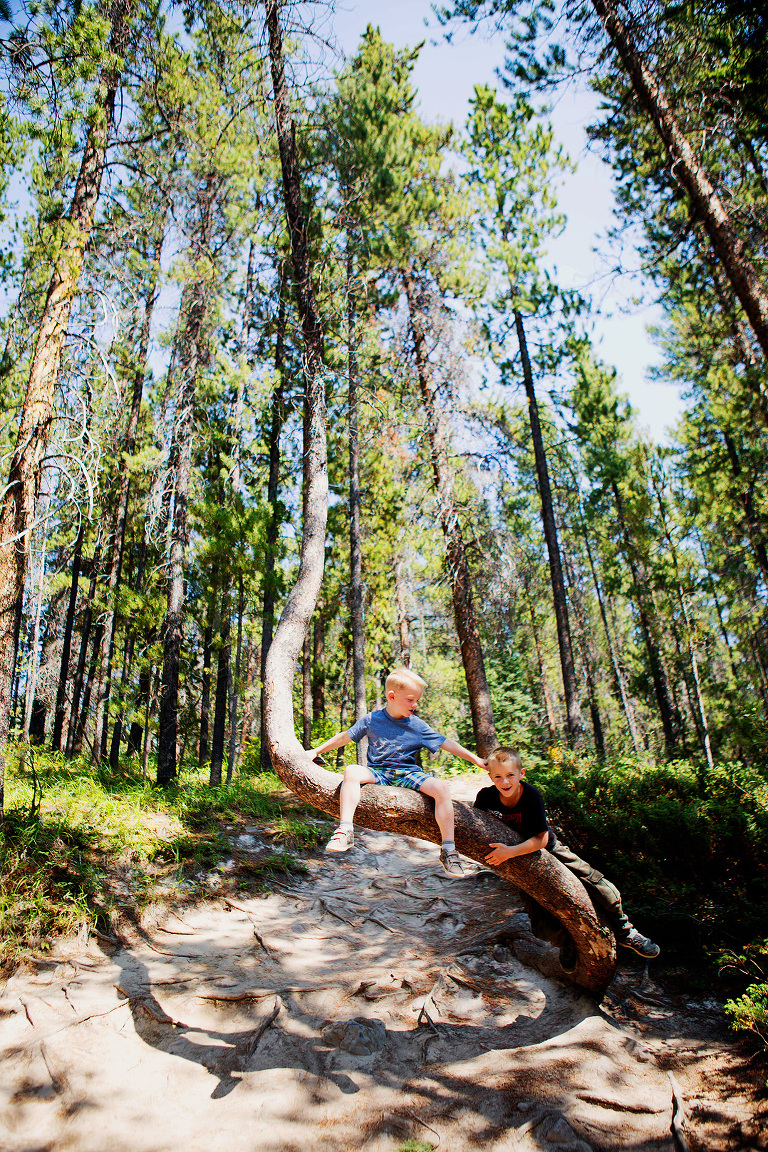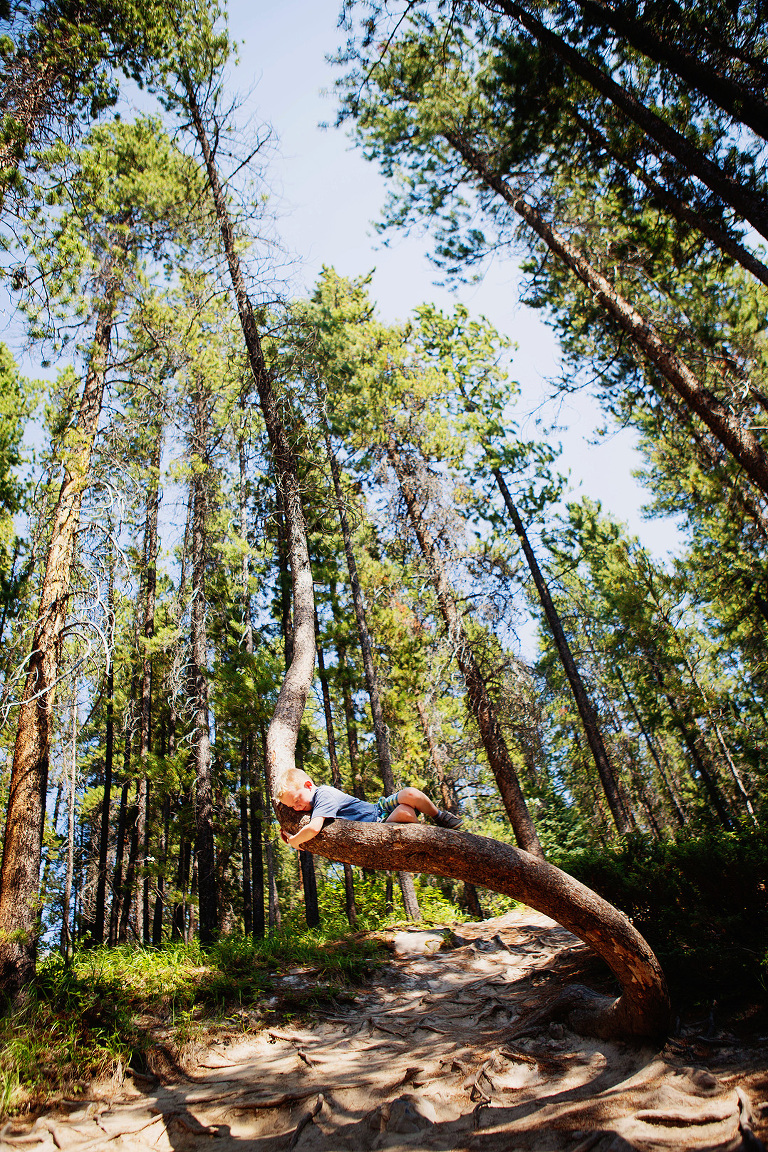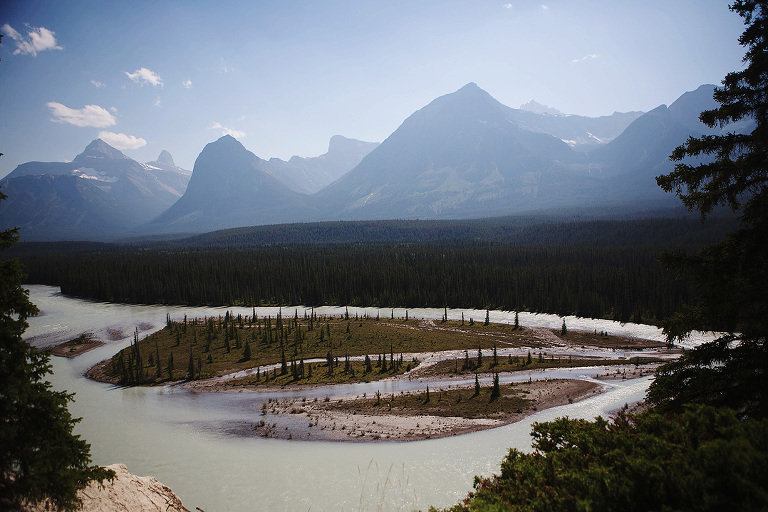 We arrived at Whistlers Campground in Jasper National Park where Kate decided it was her turn to drive.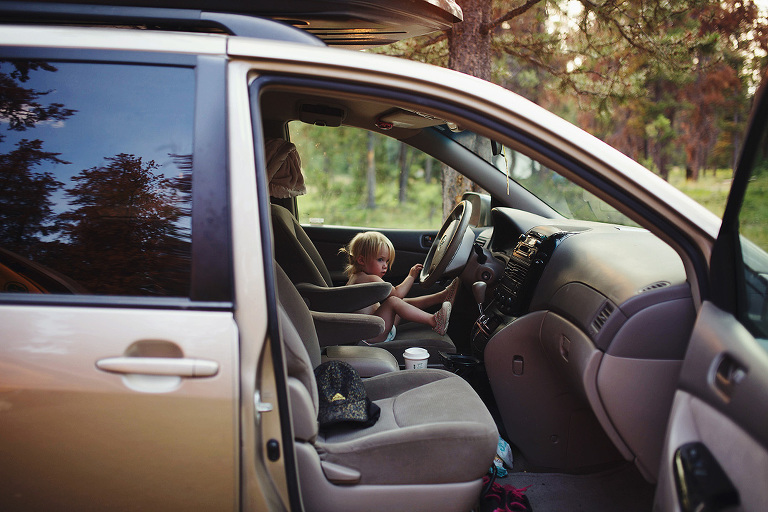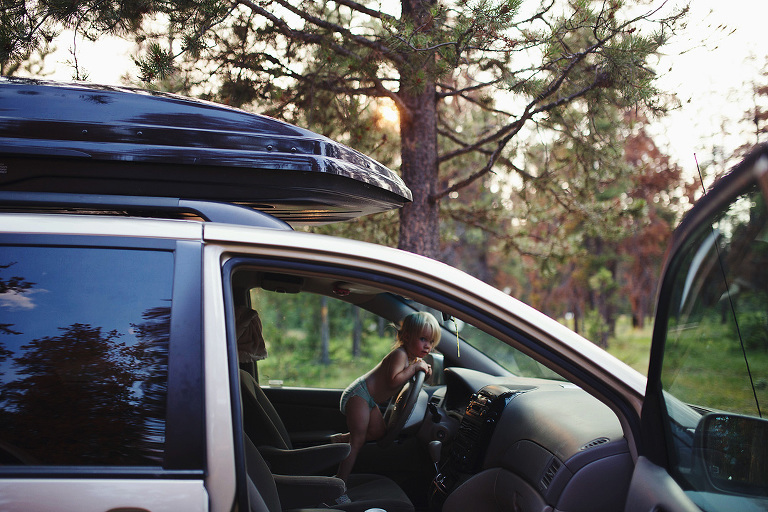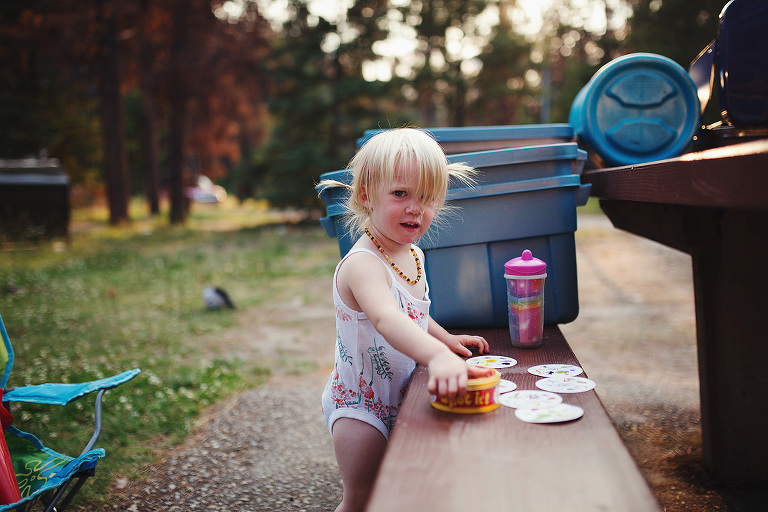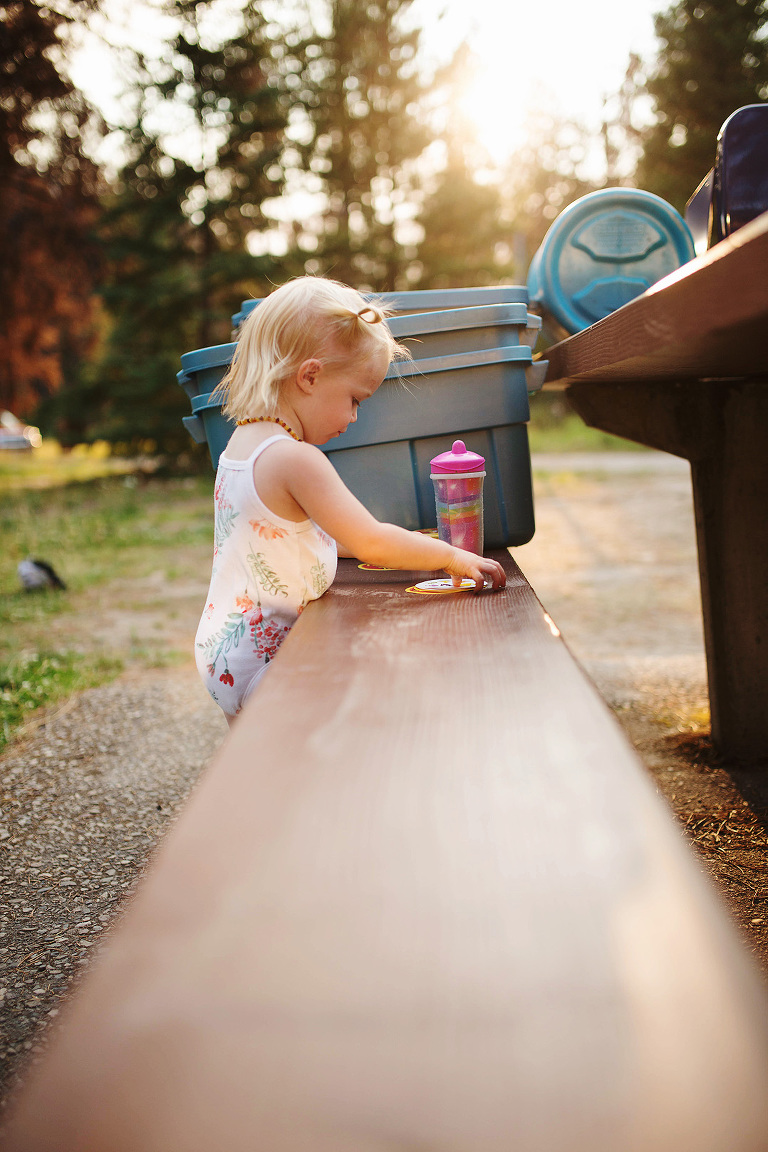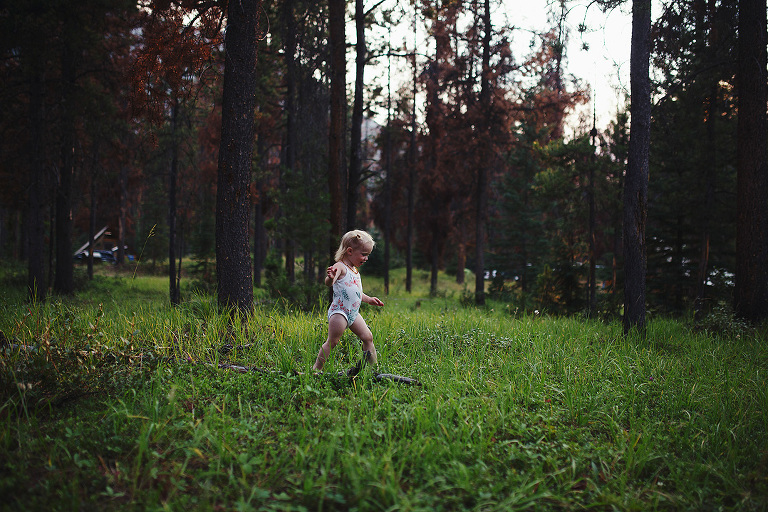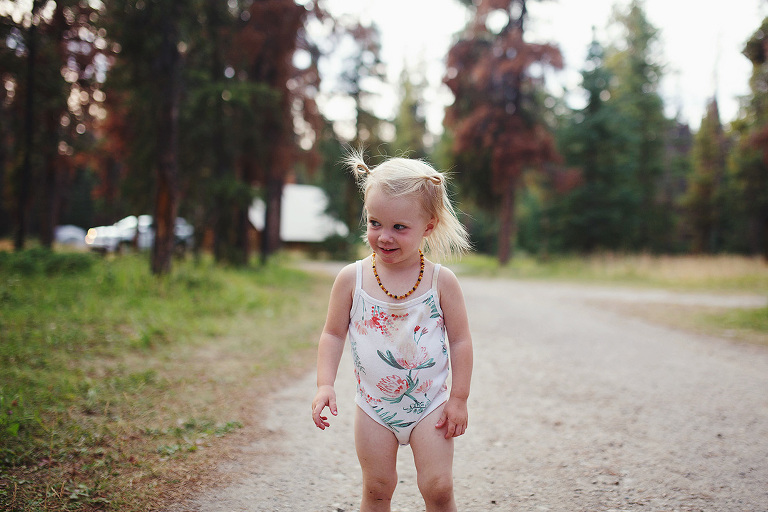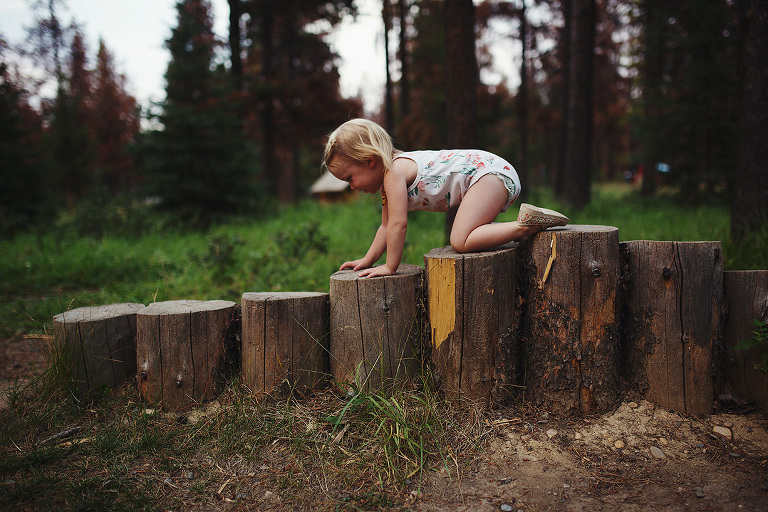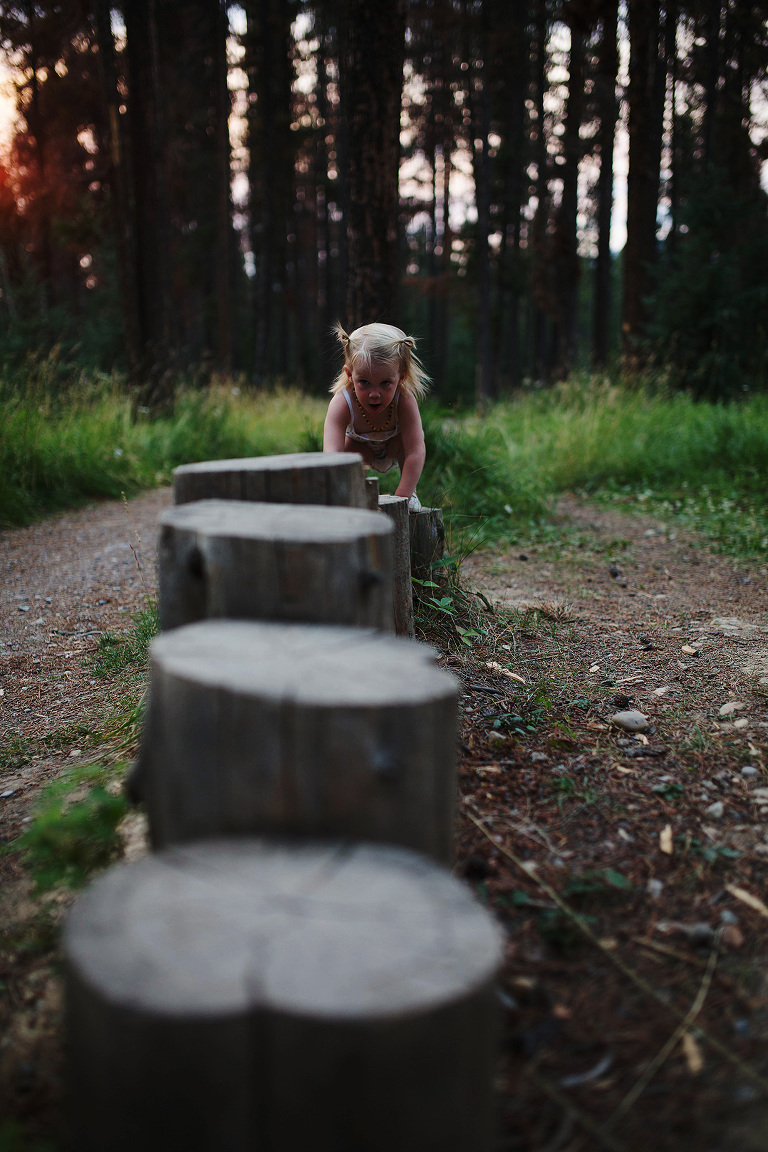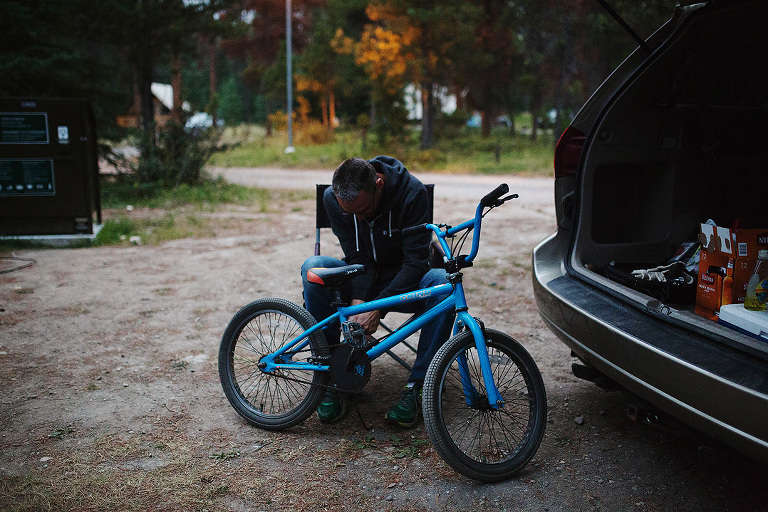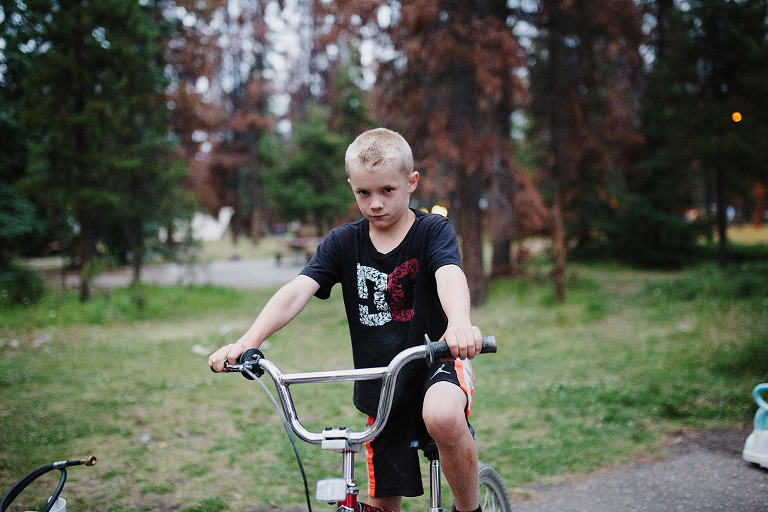 There was a swing set behind our oTENTik.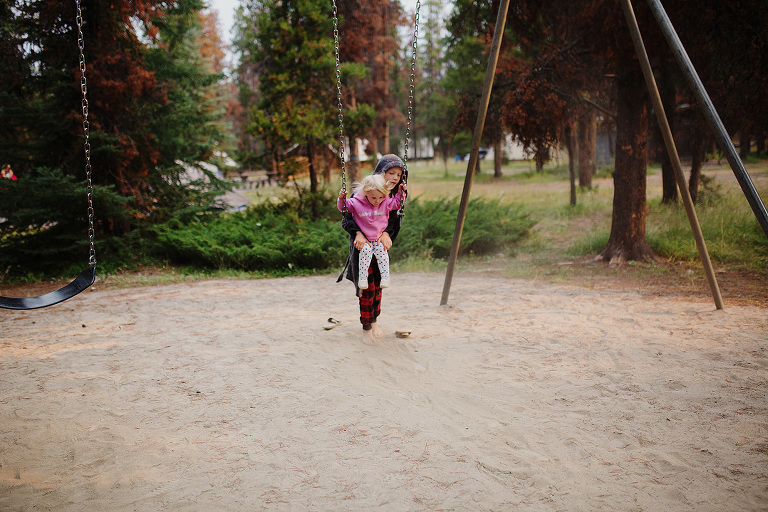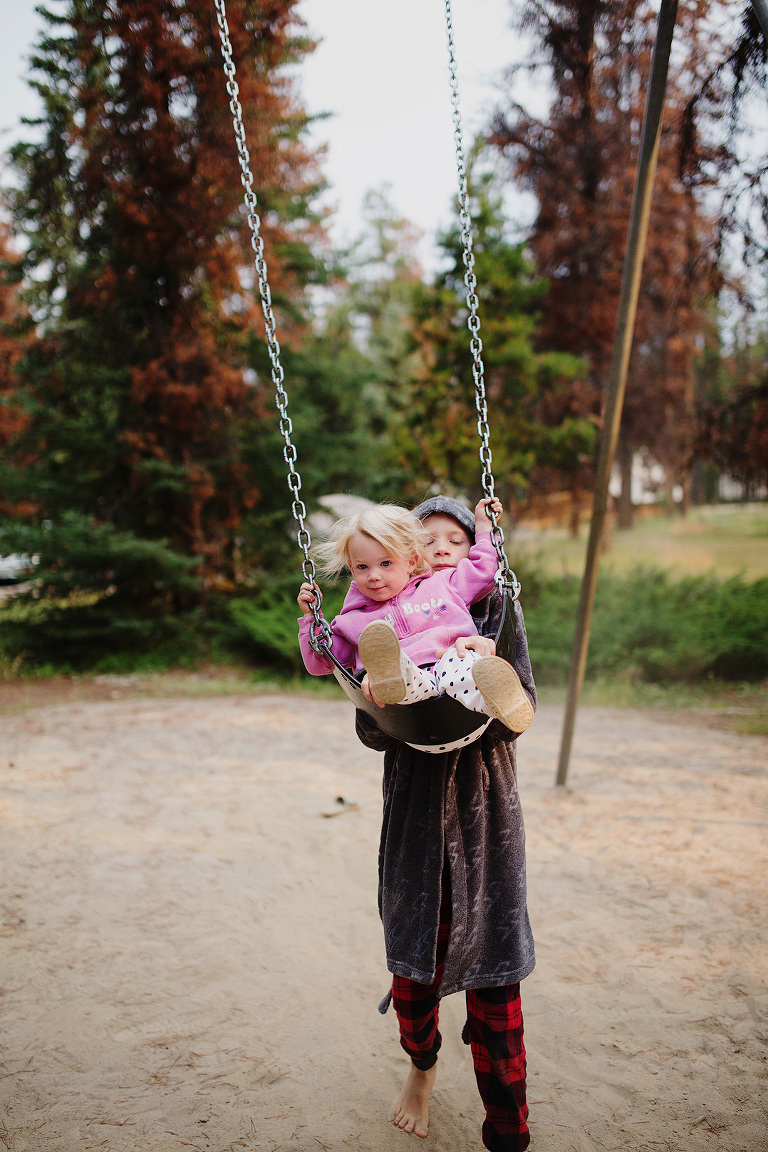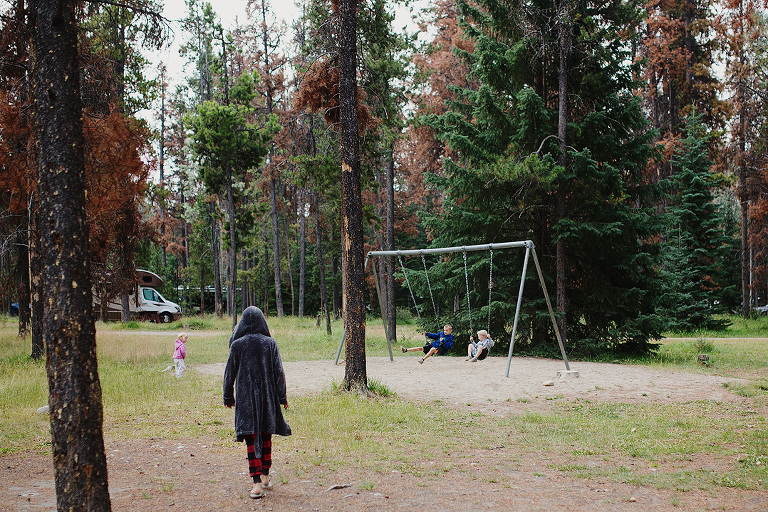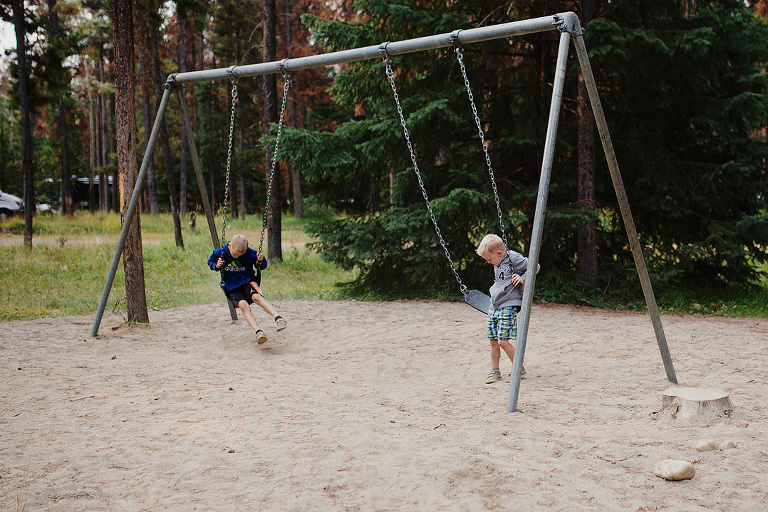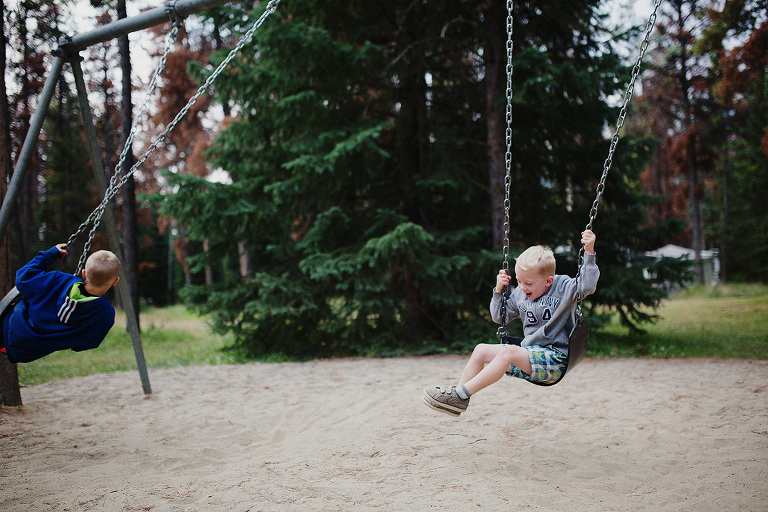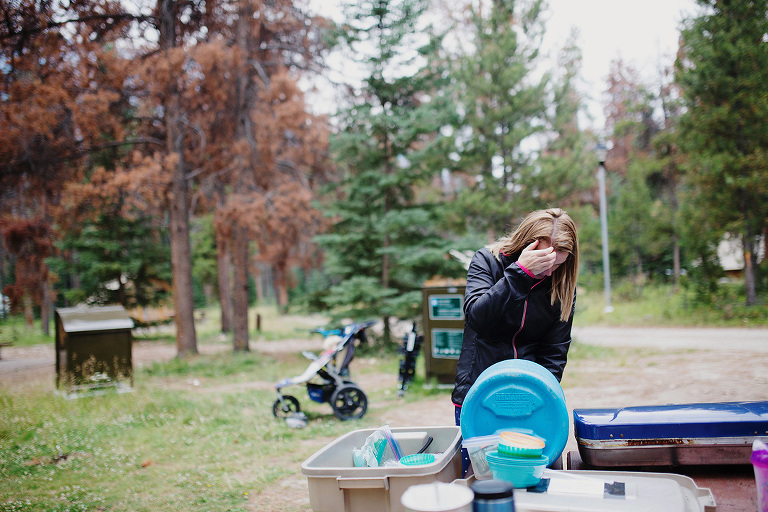 Day 7: Jasper National Park / Whistlers Campground / Pyramid Lake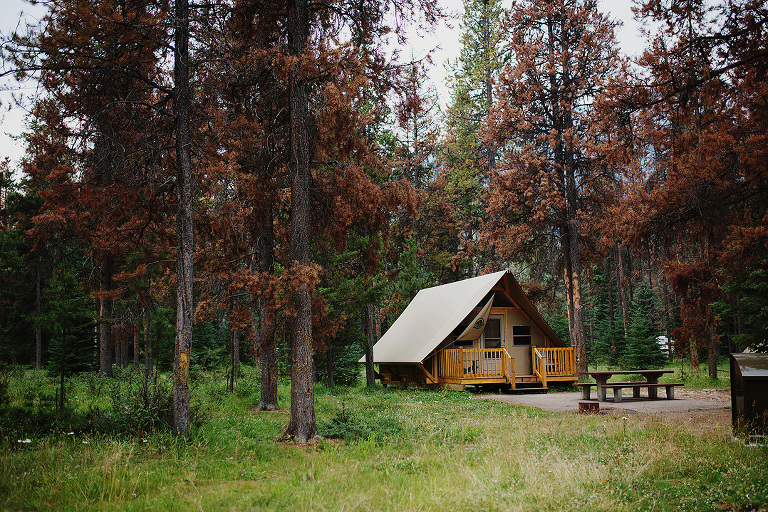 The kids really liked this campground. It was huge and there was lots of options for biking.
A stroll by Pyramid Lake in the afternoon. It was smoky due to wildfires this day.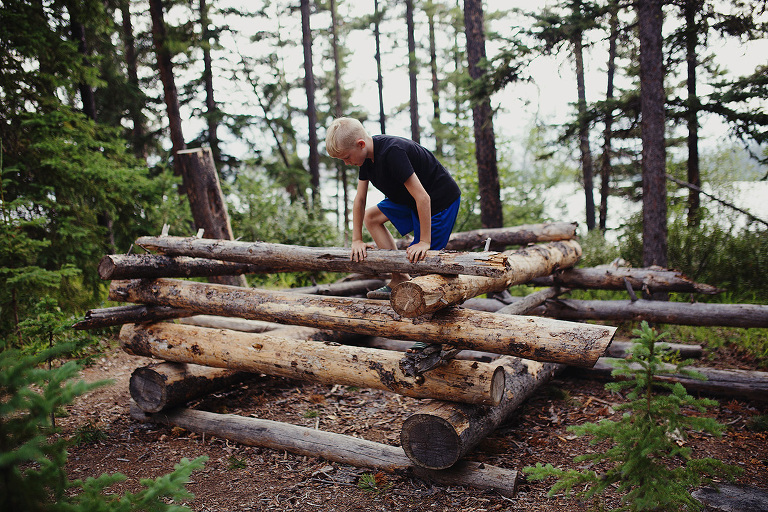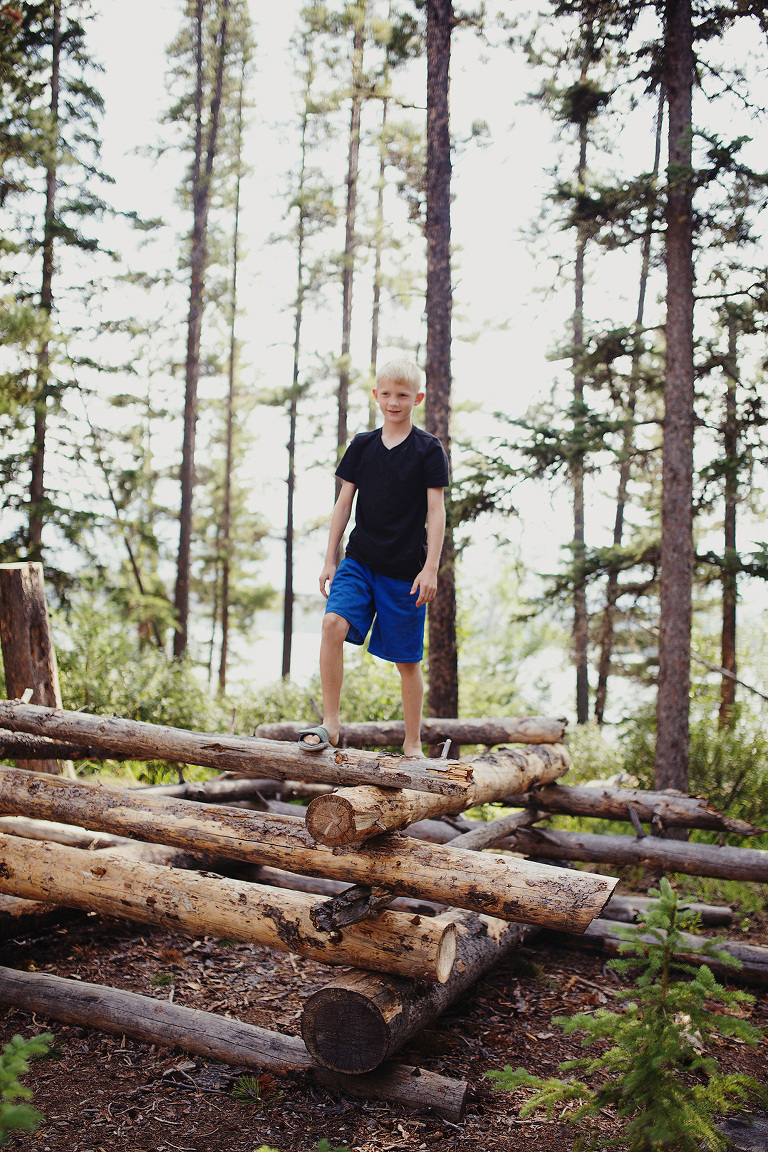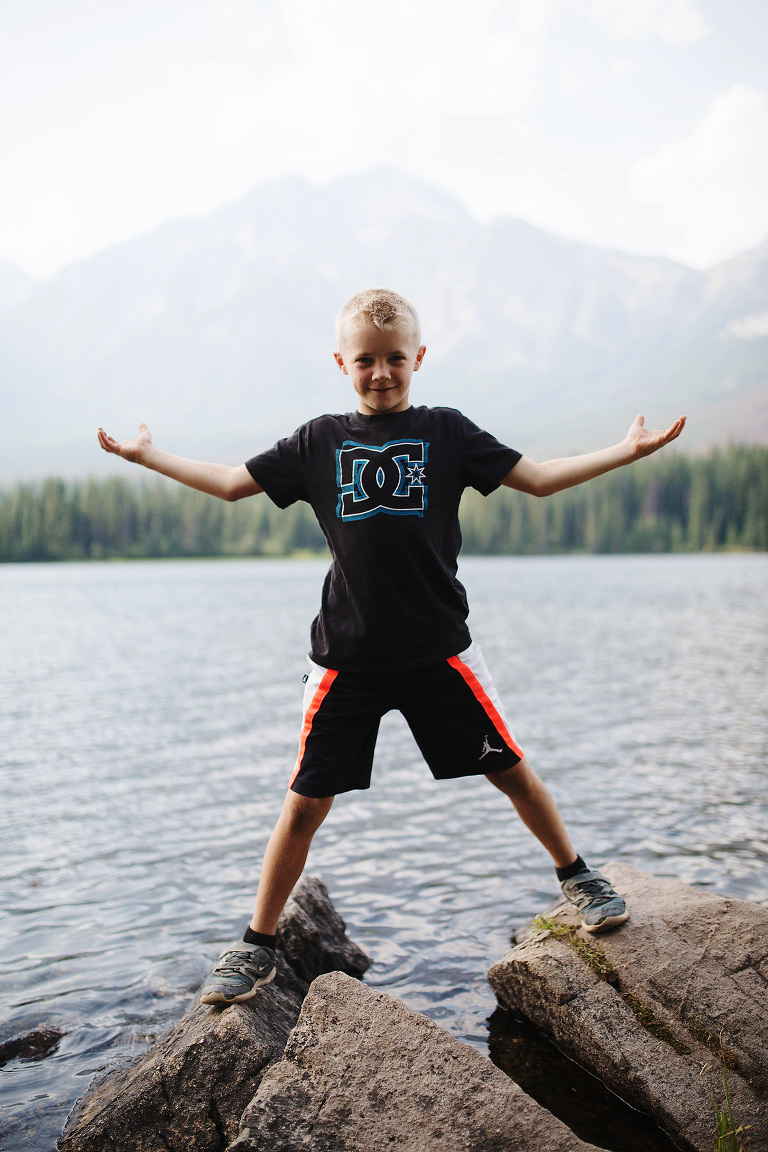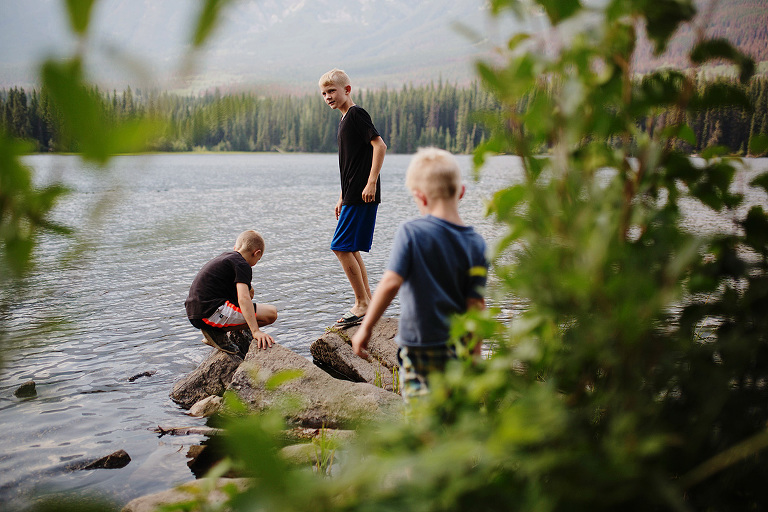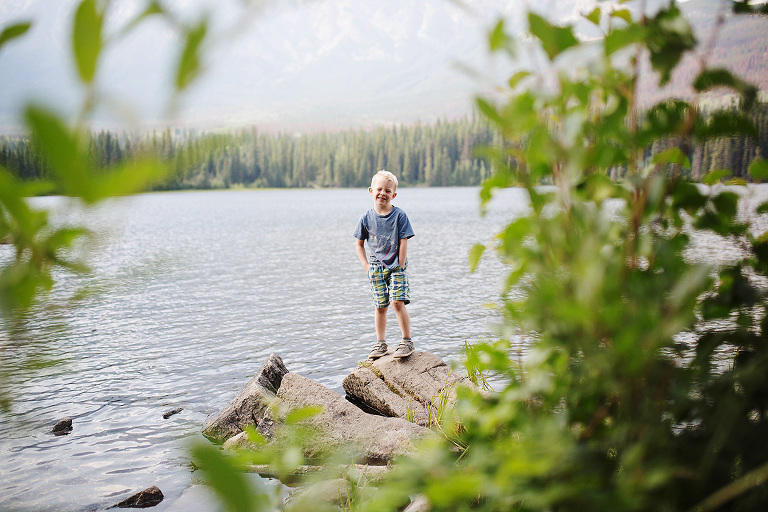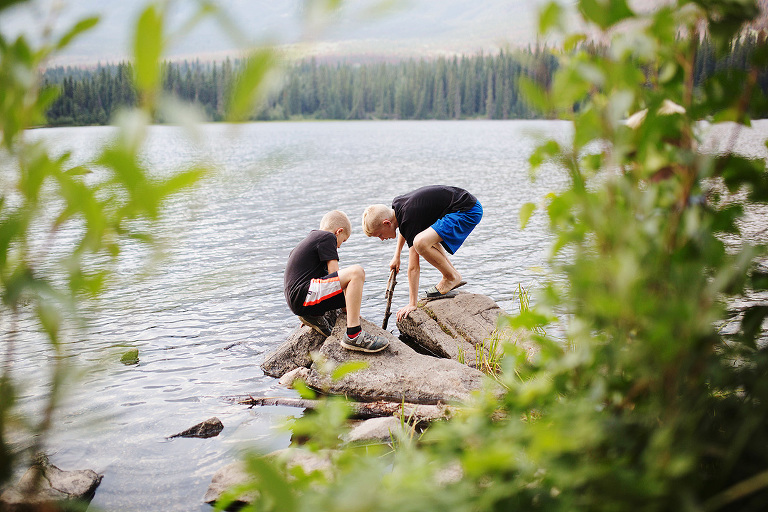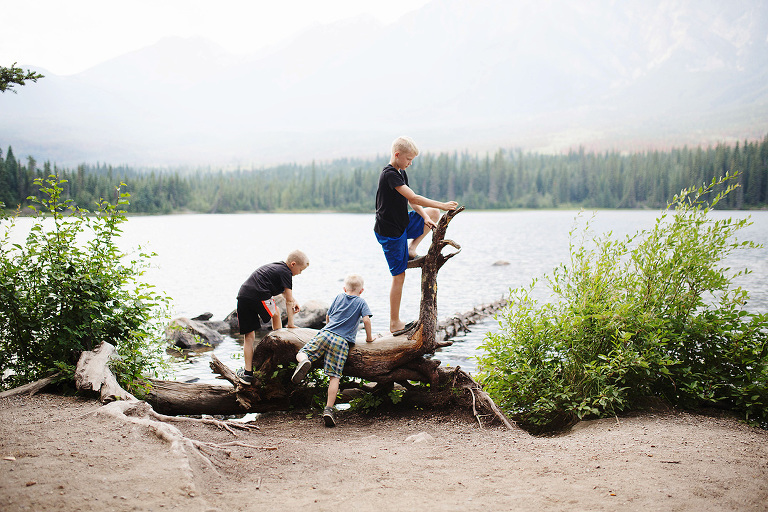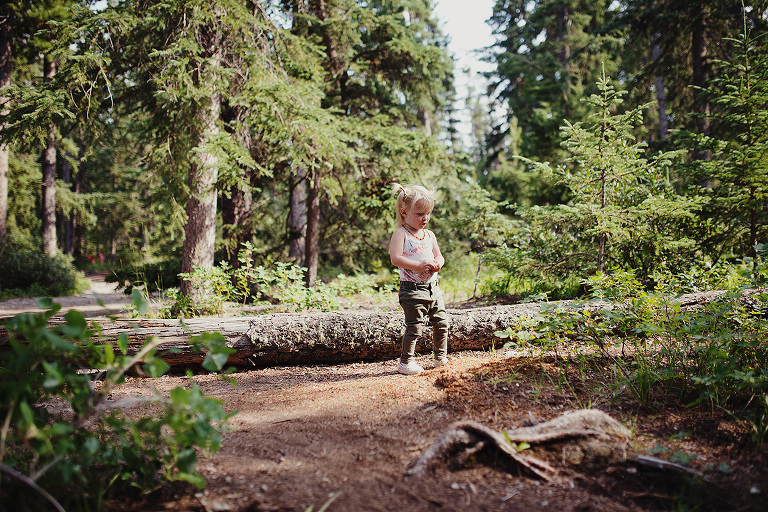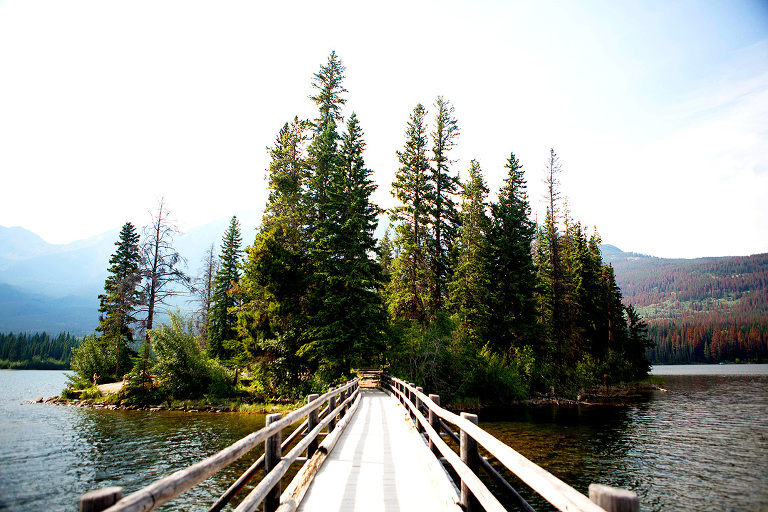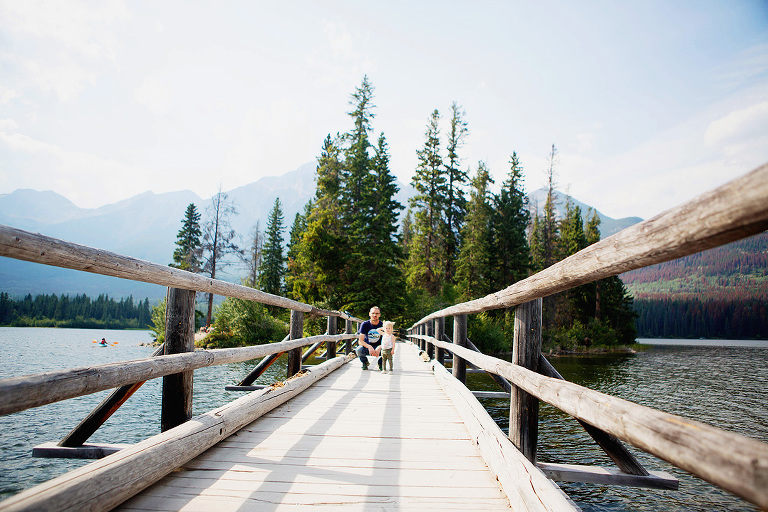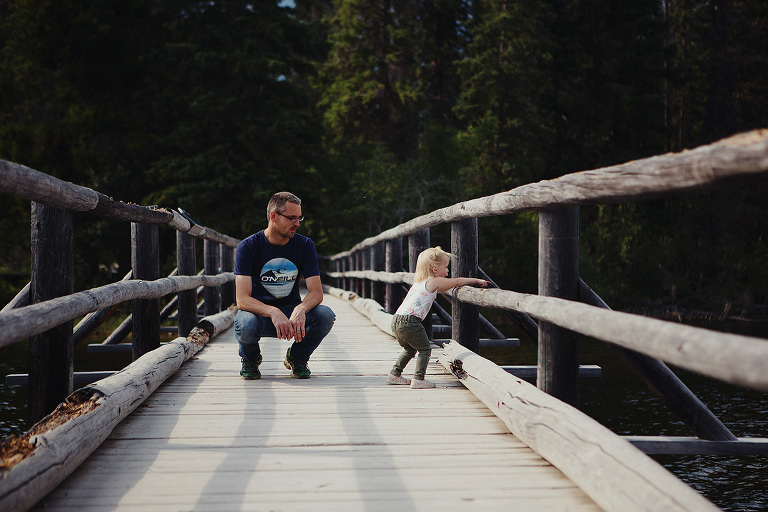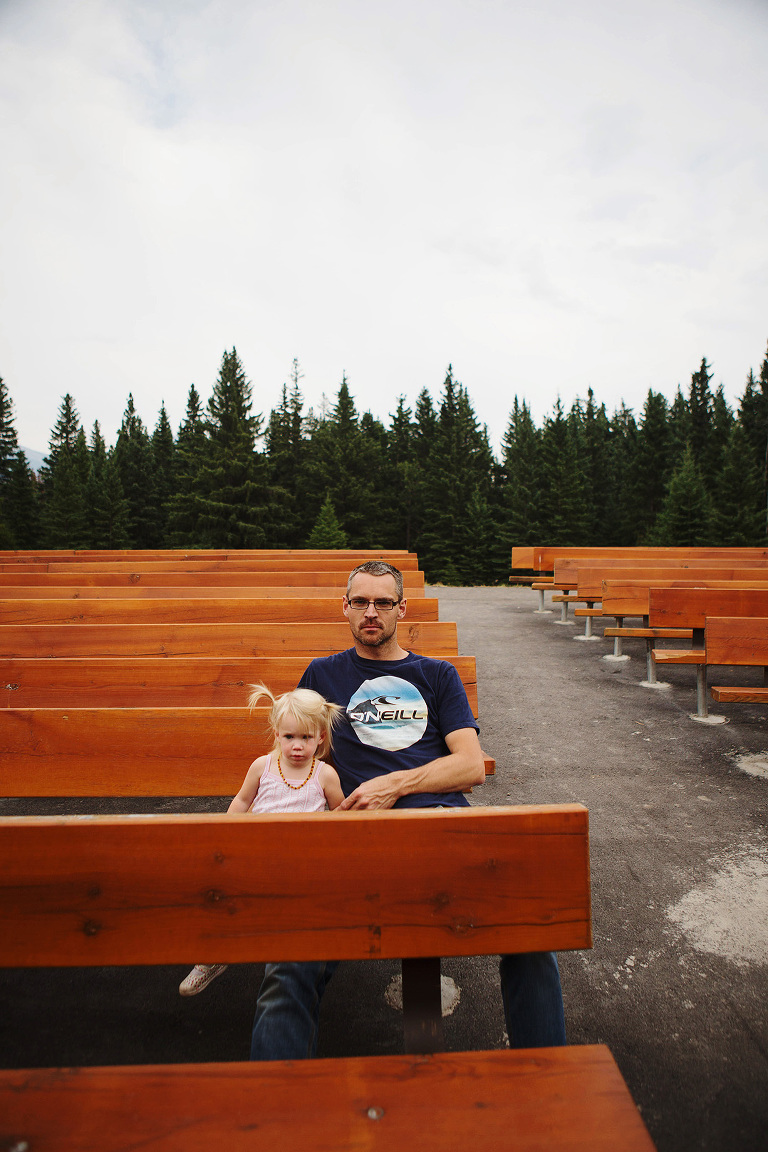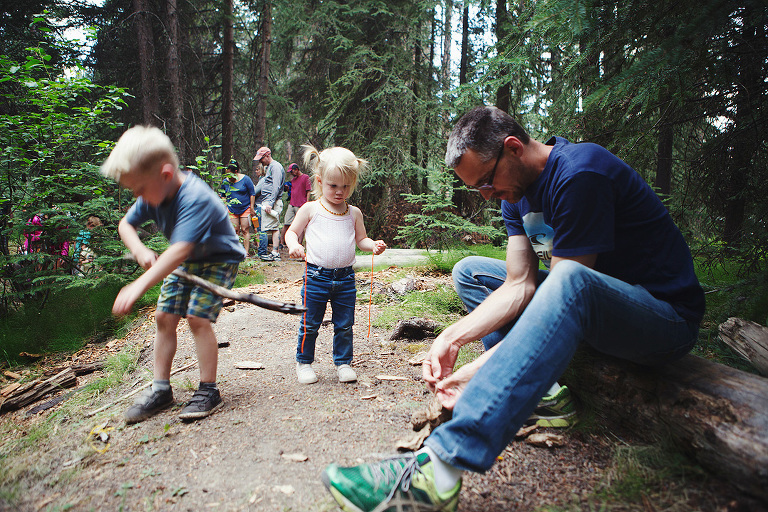 Day 8: Athabasca Falls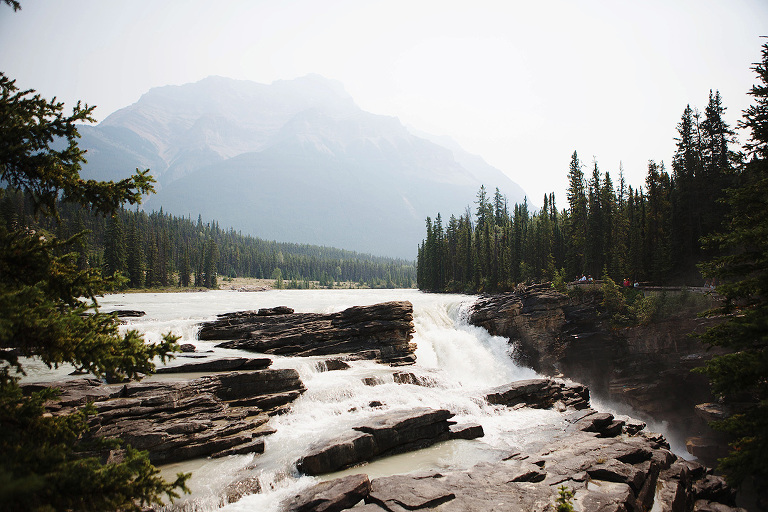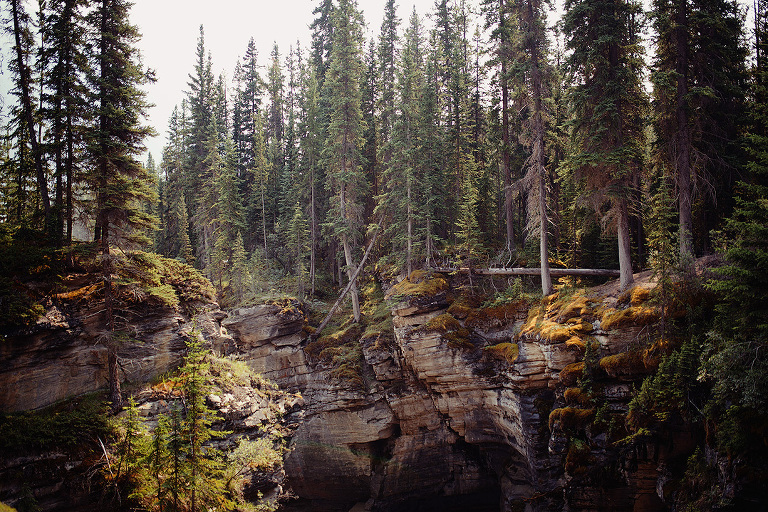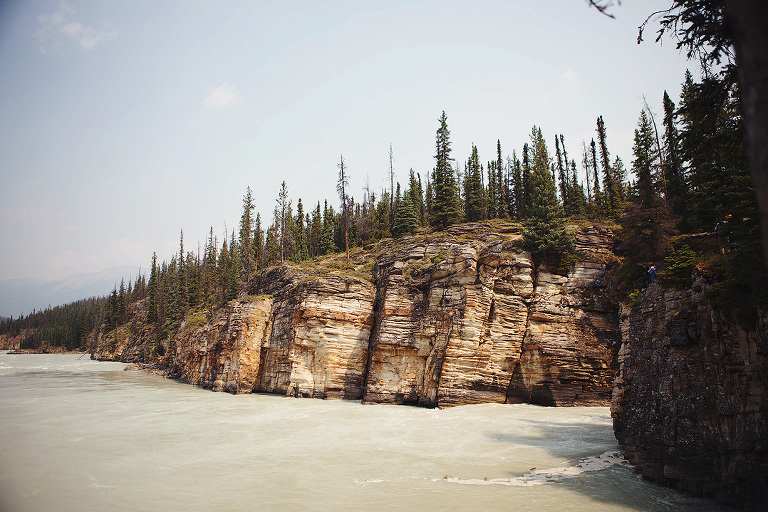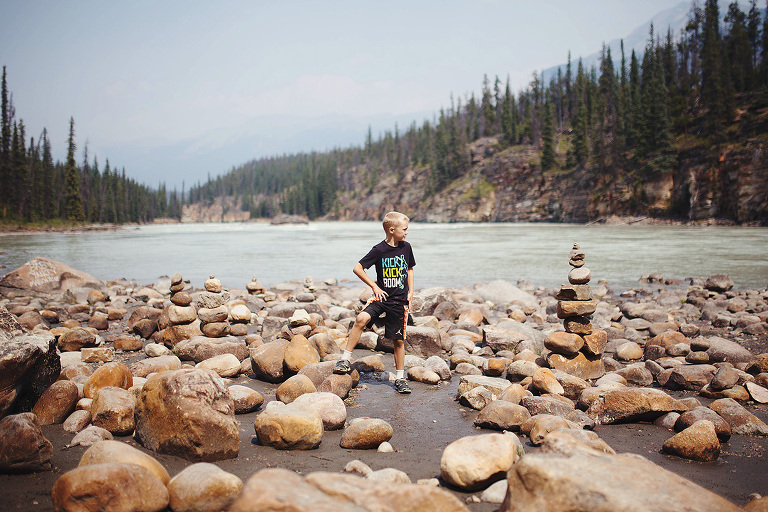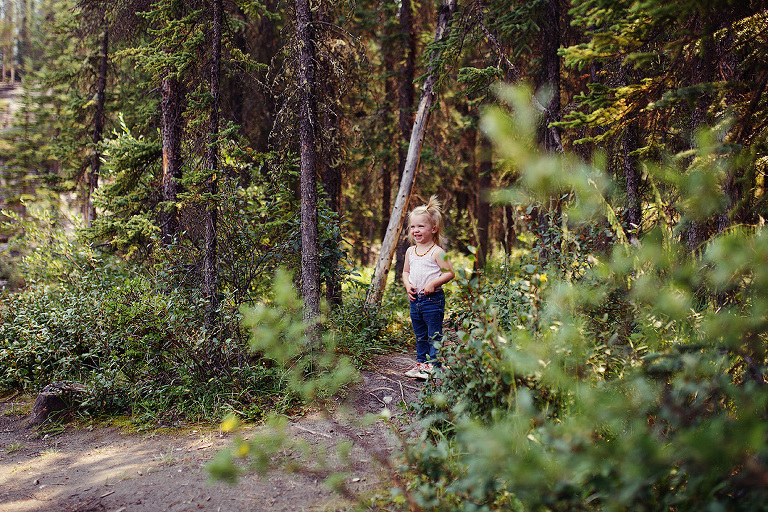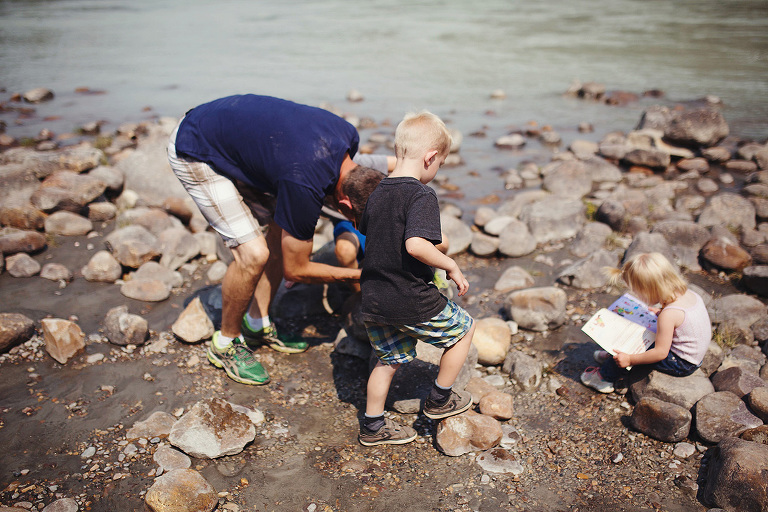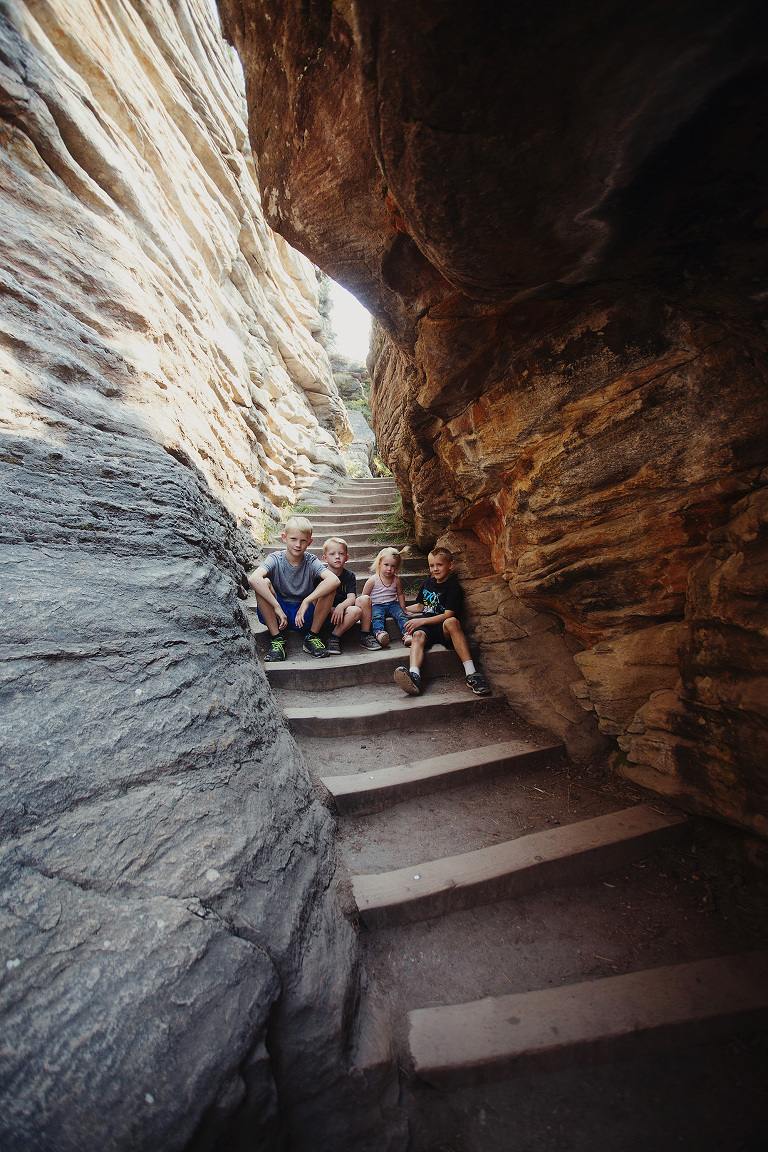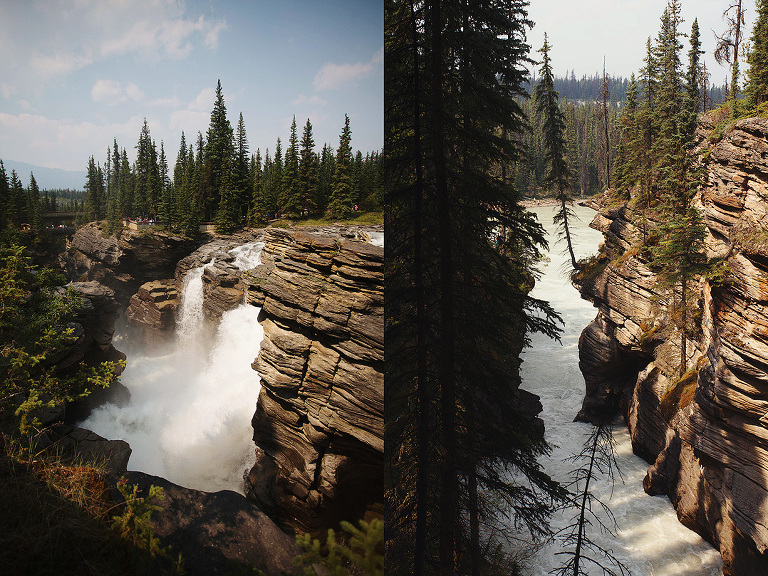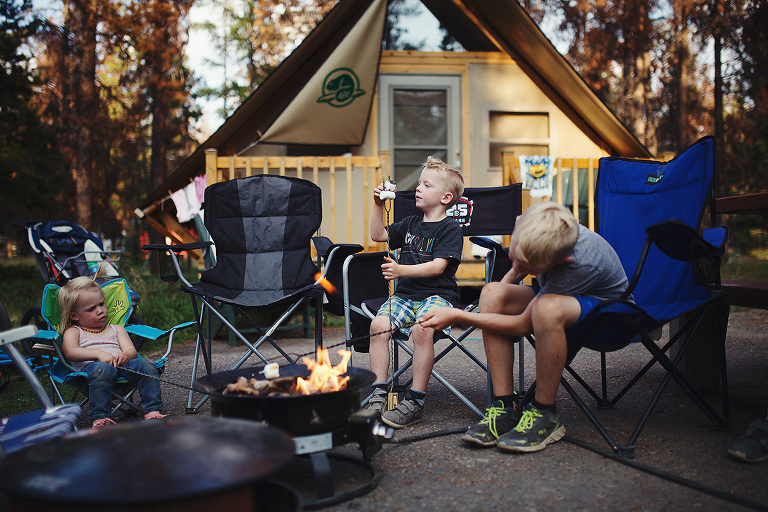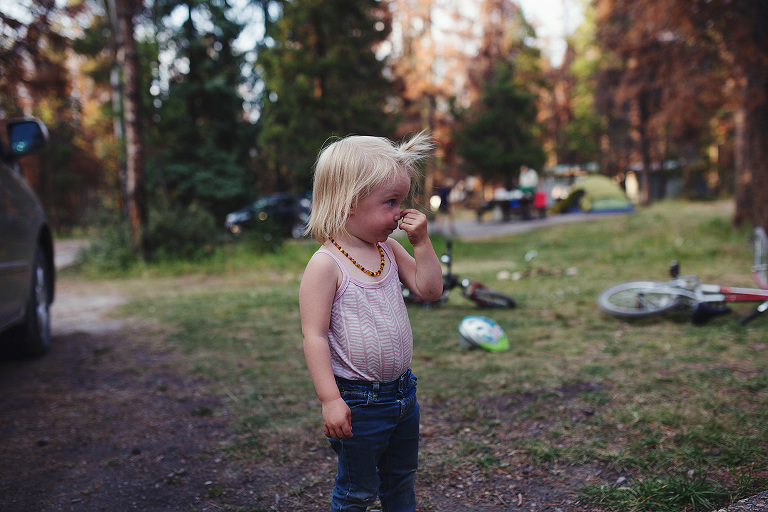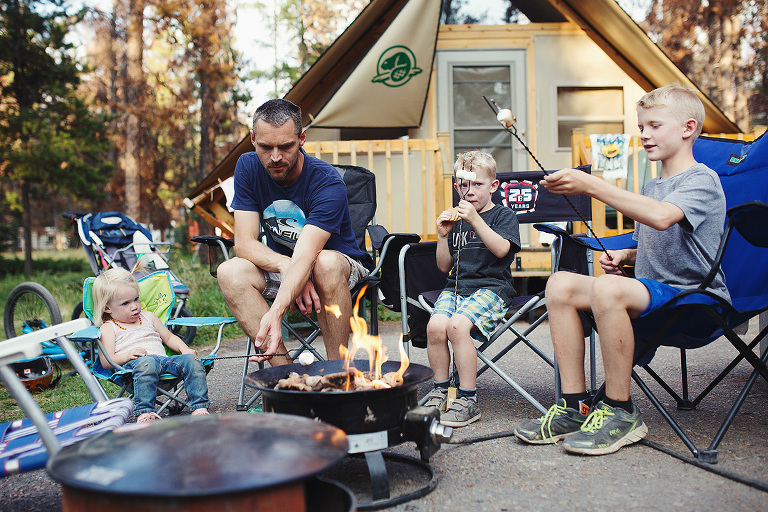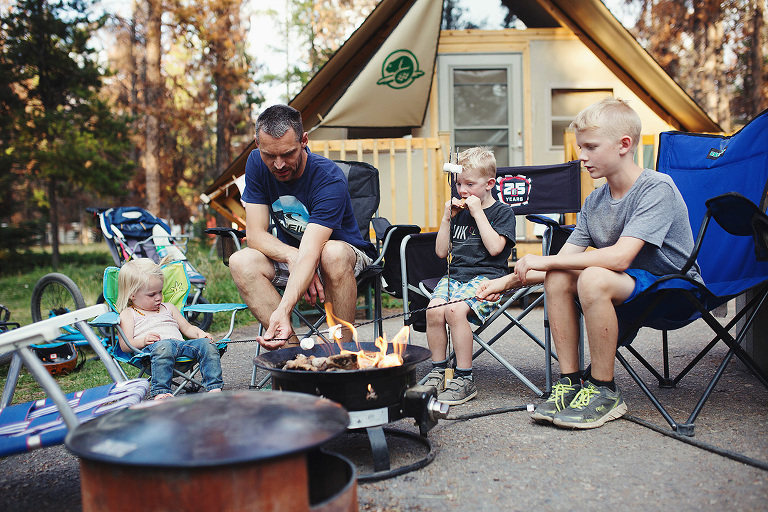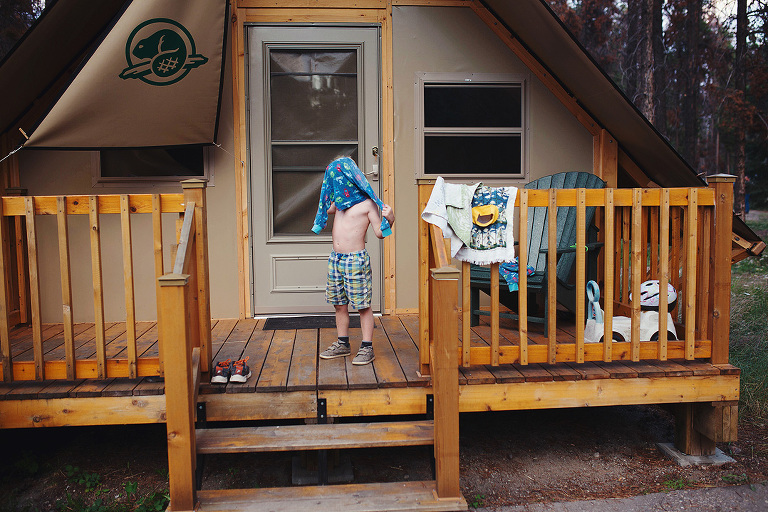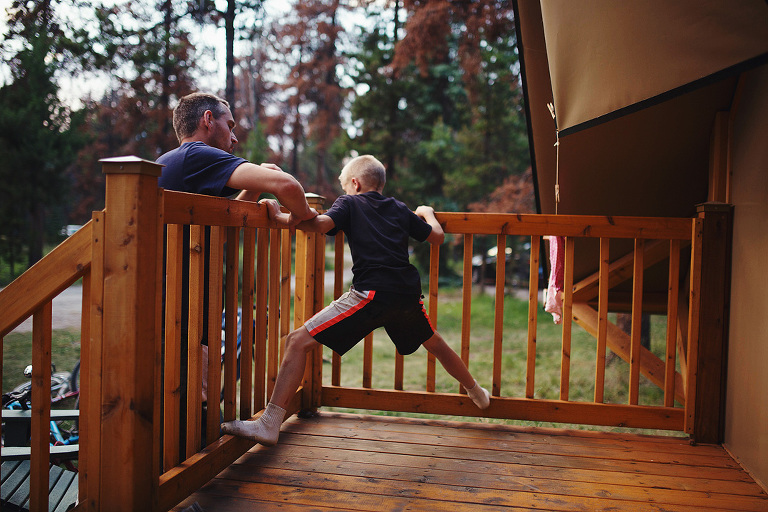 Day 9: Maligne Canyon and Maligne Lake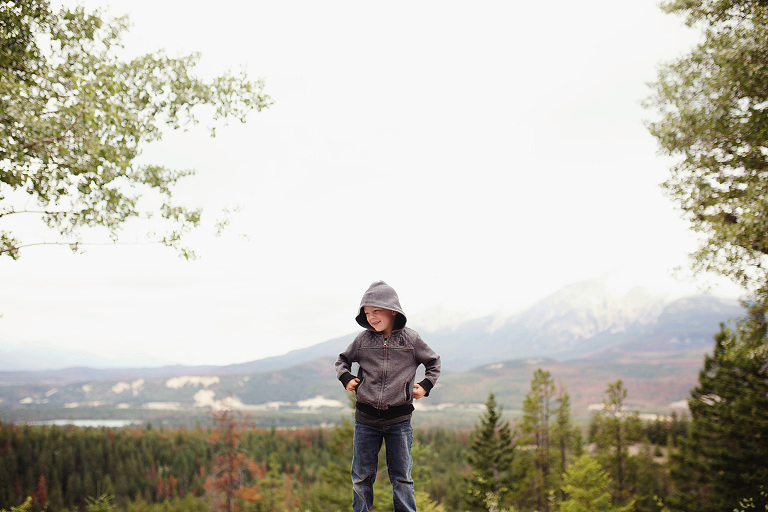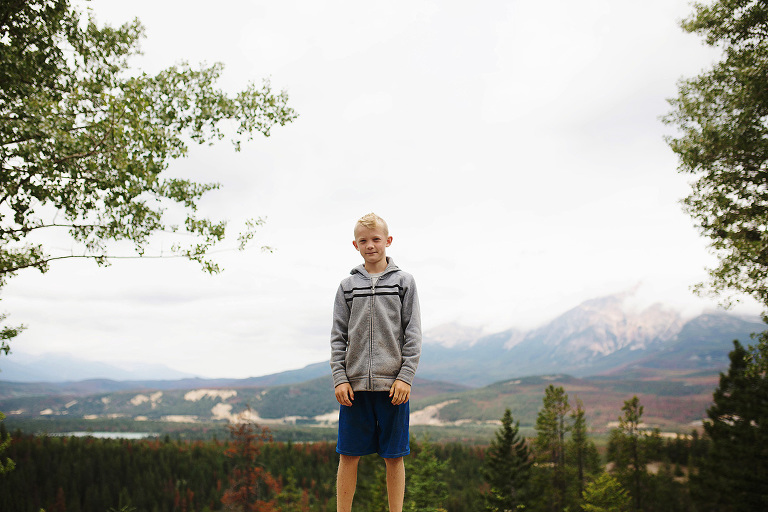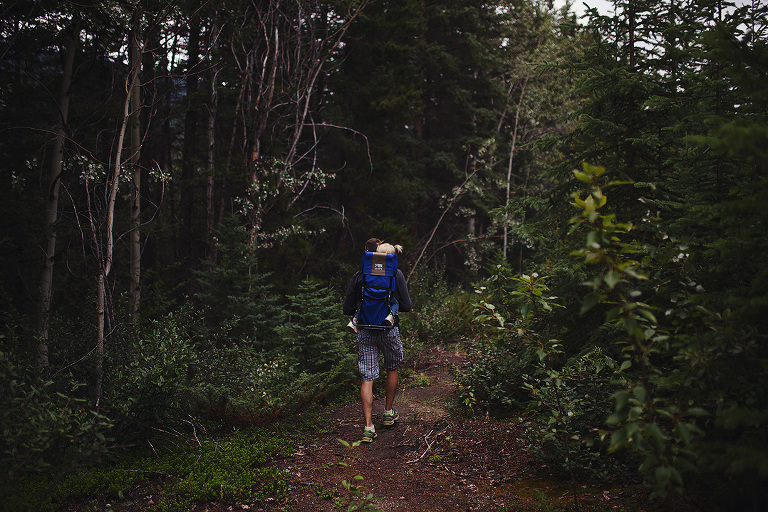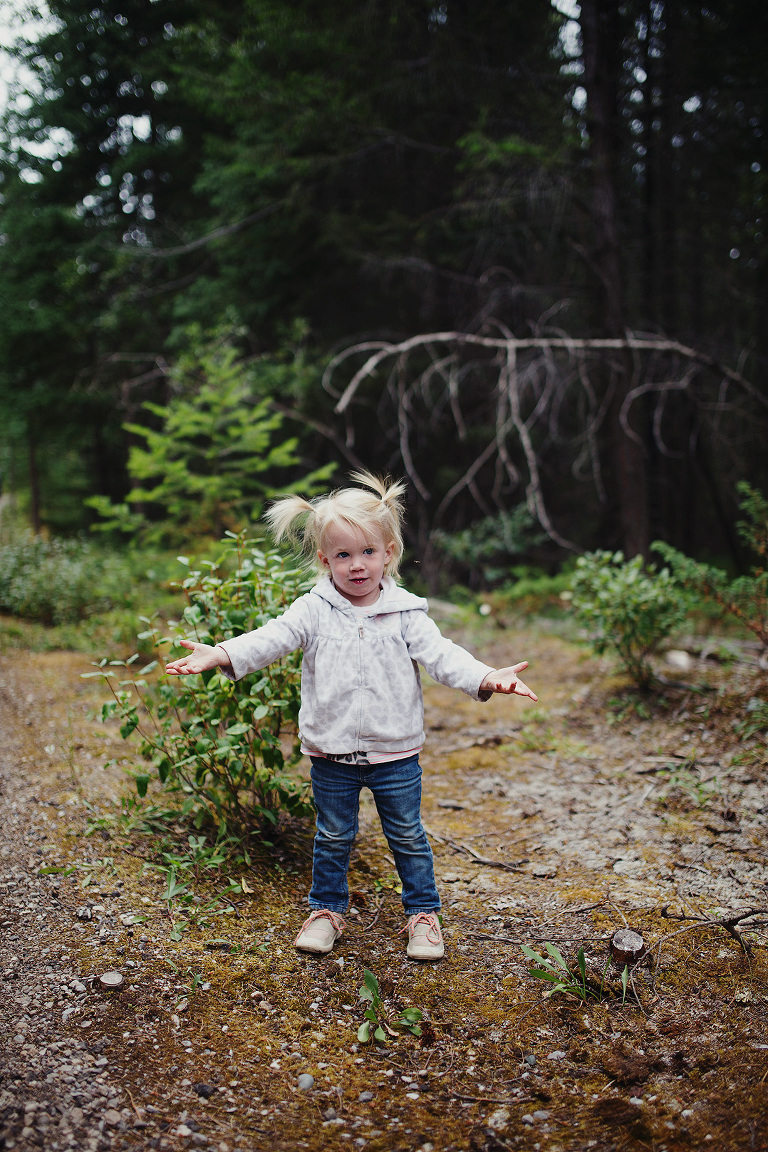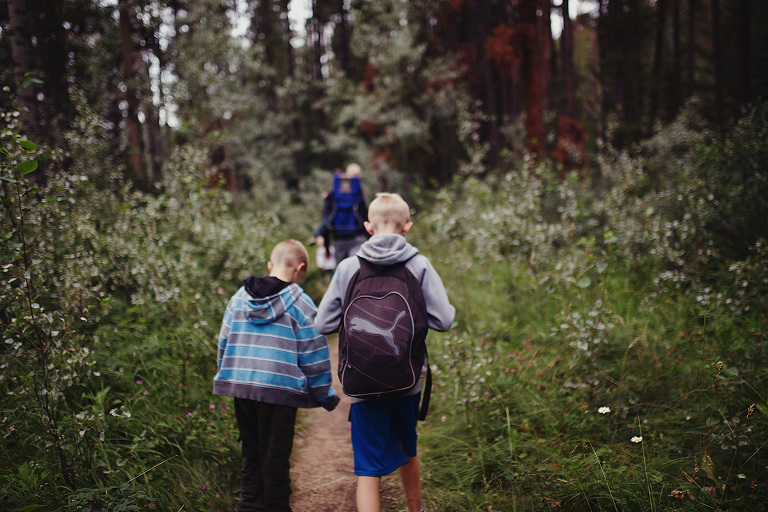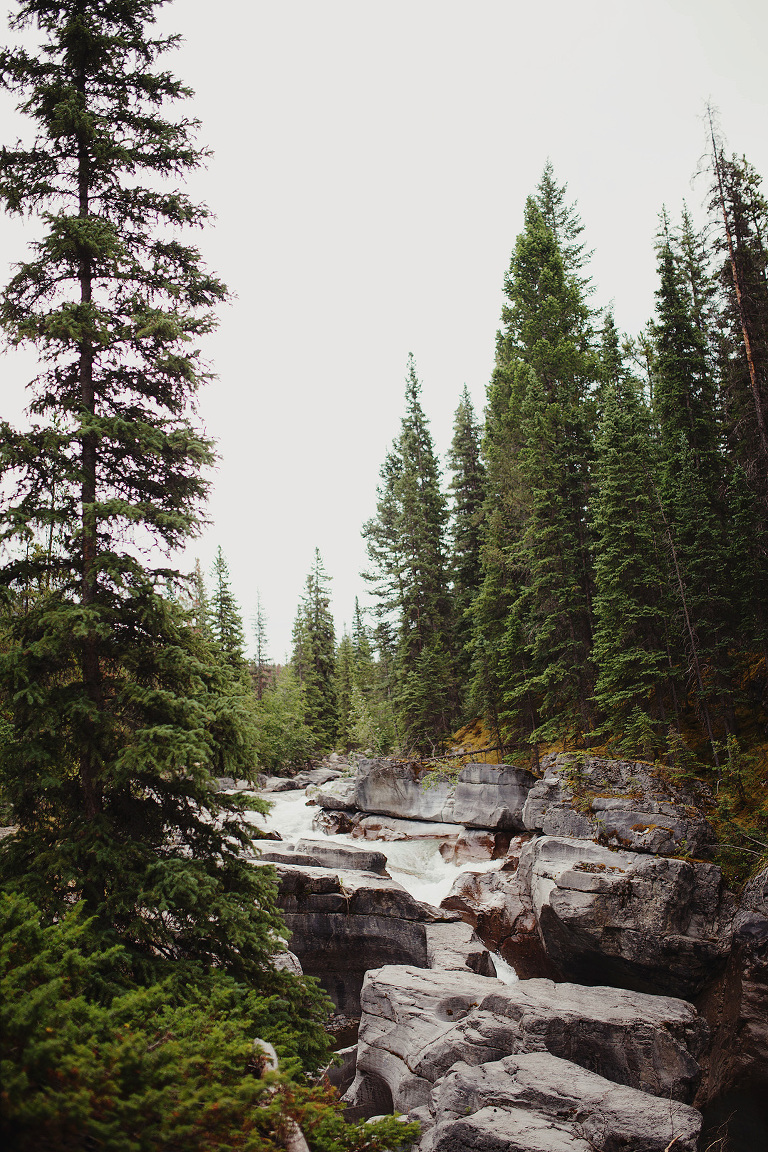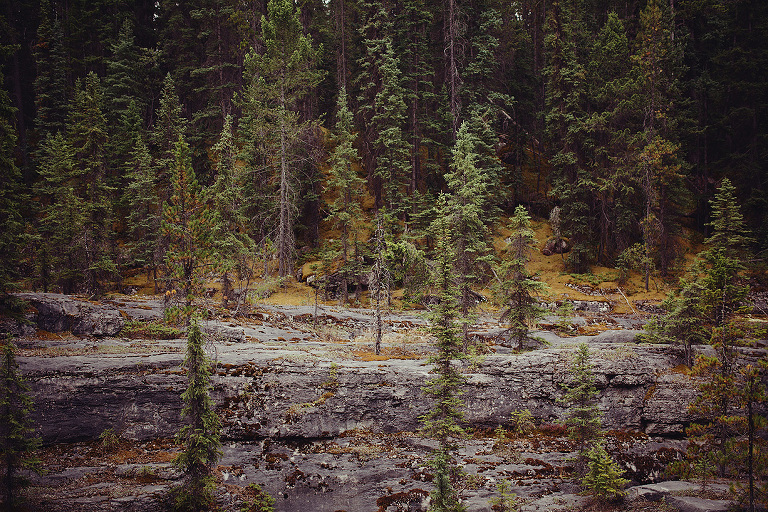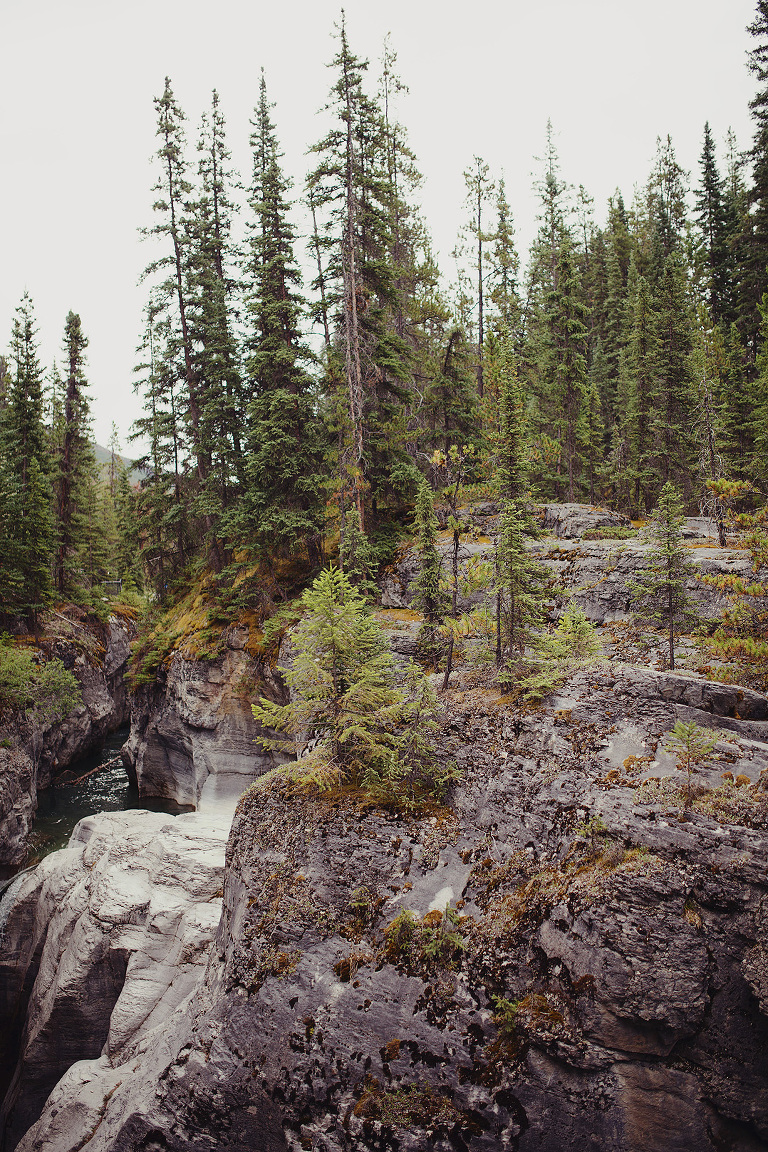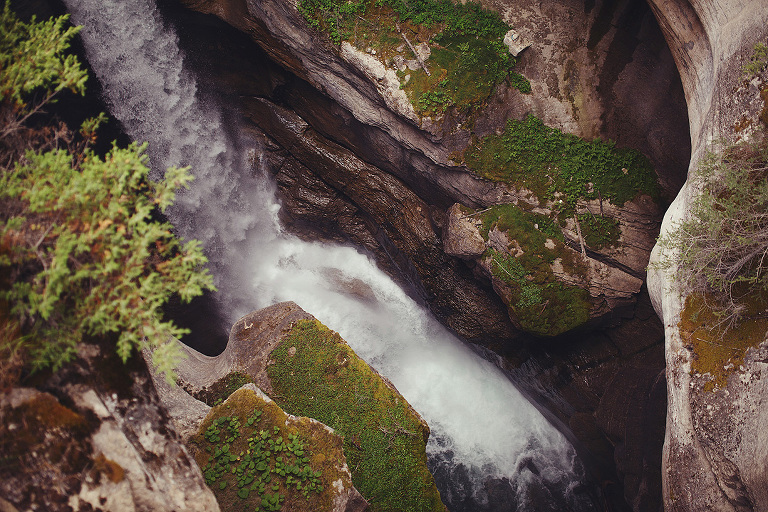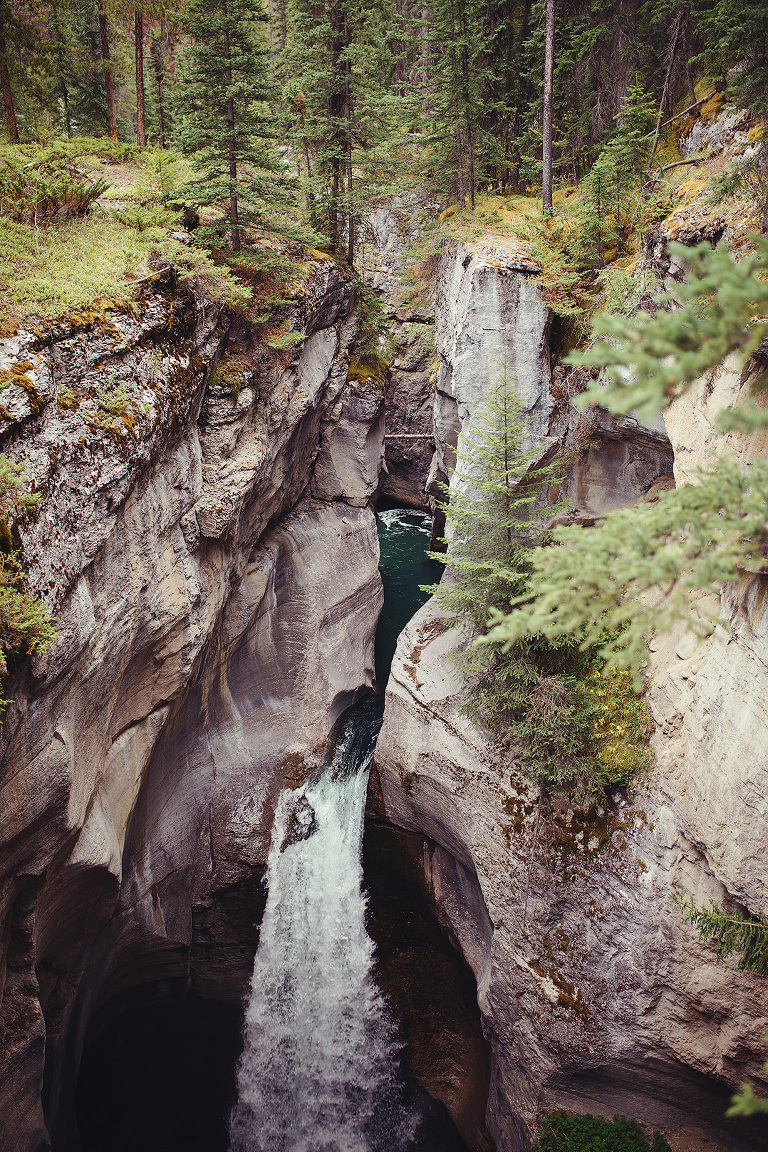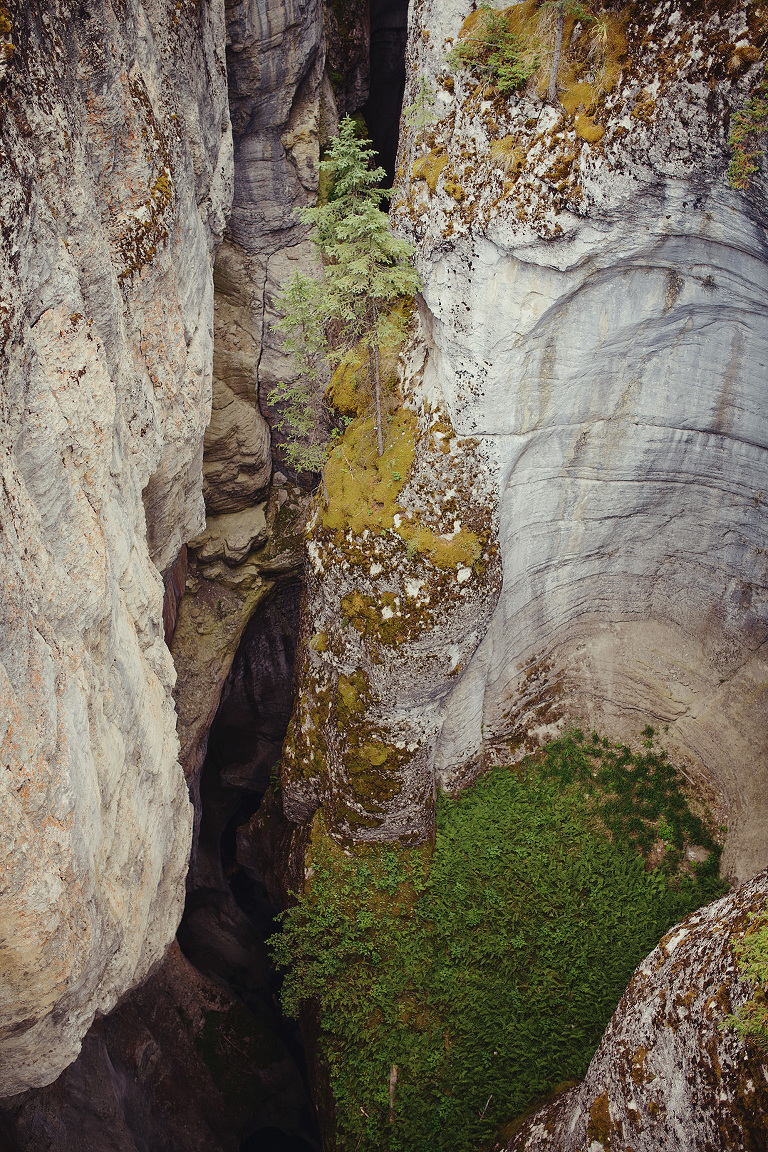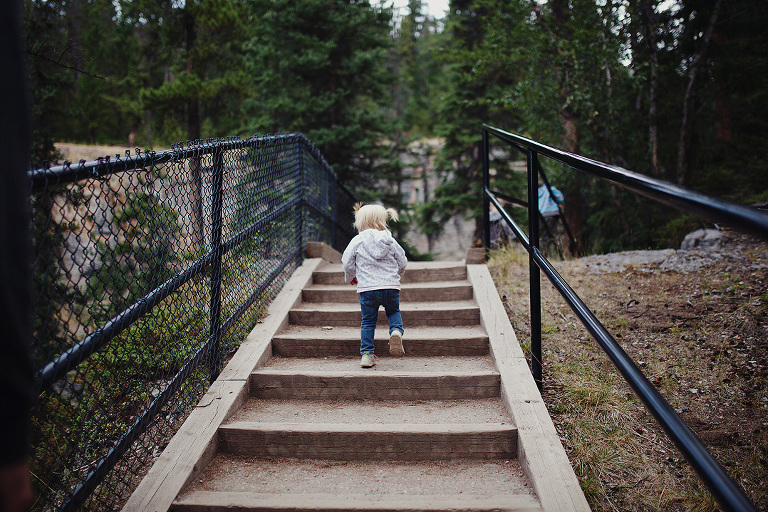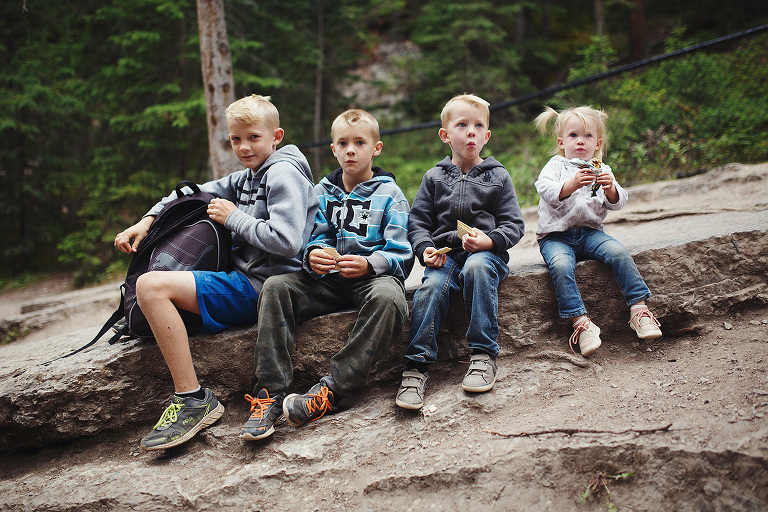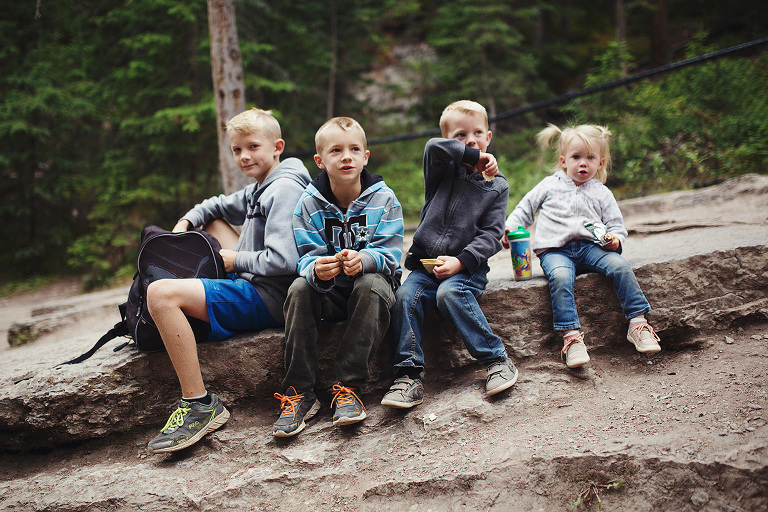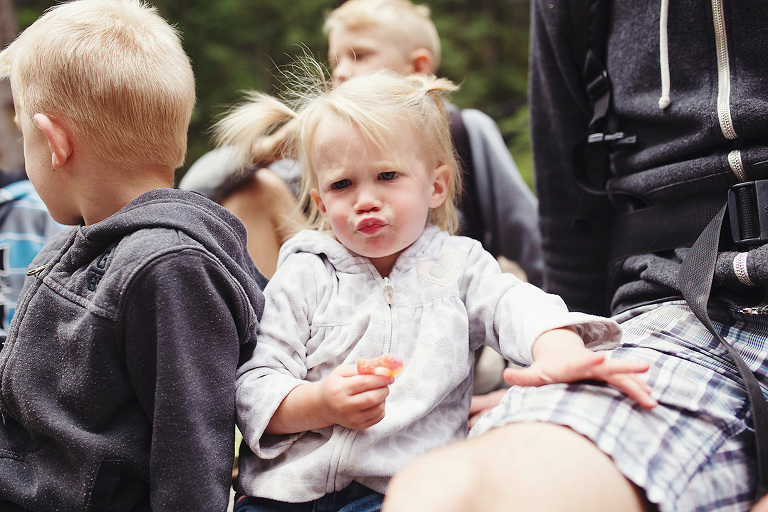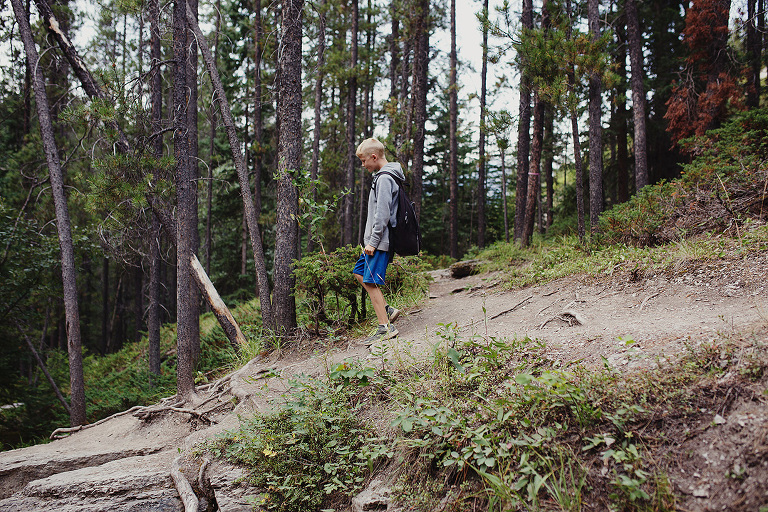 The lake and the canyon are quite far apart. We drove quite a way to the Lake afterwards.
Forest fire destruction.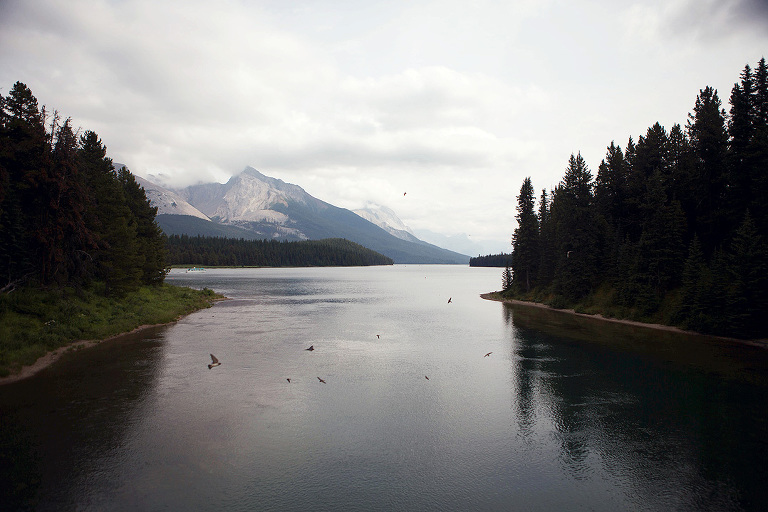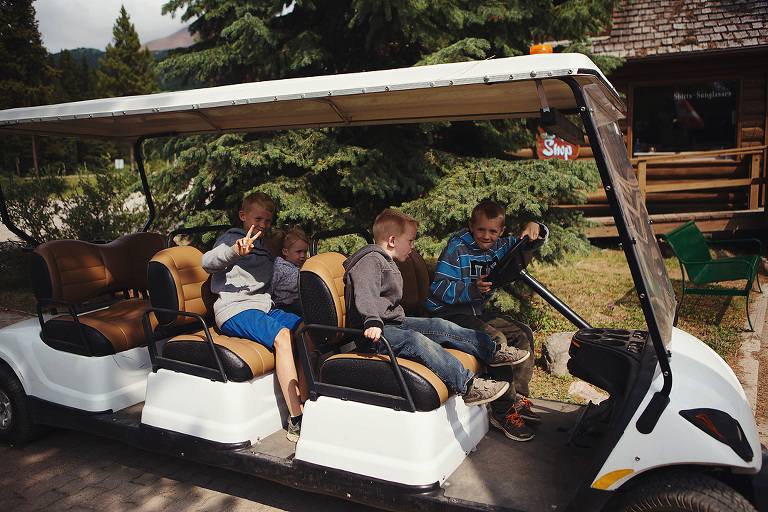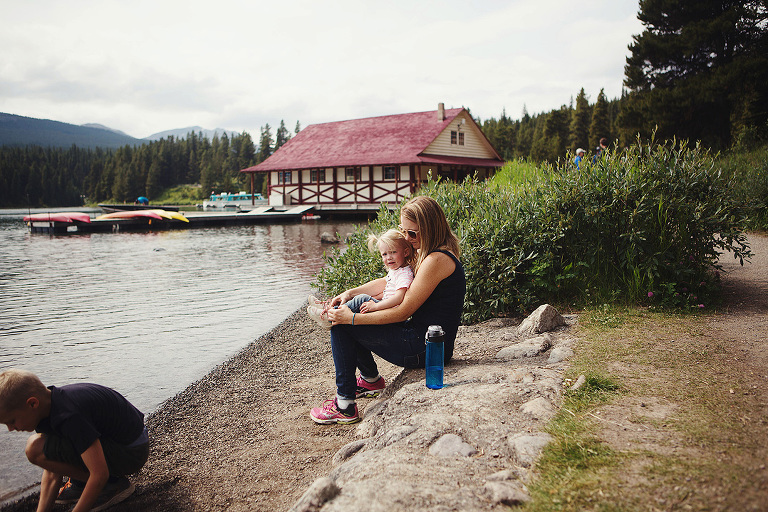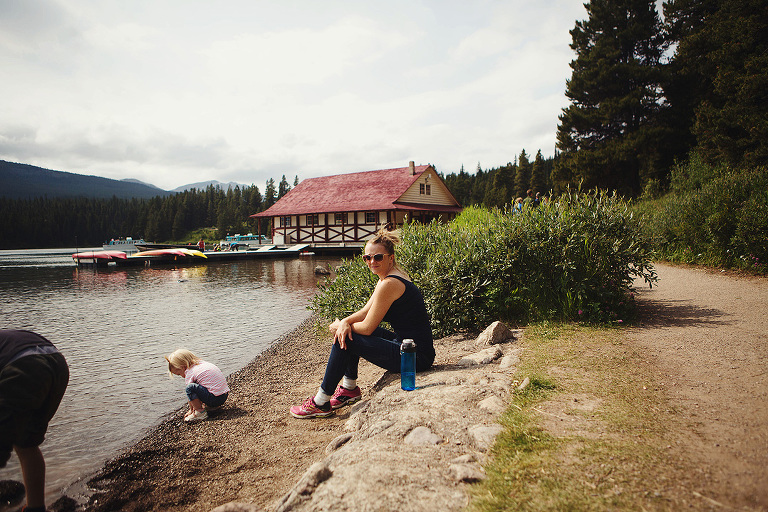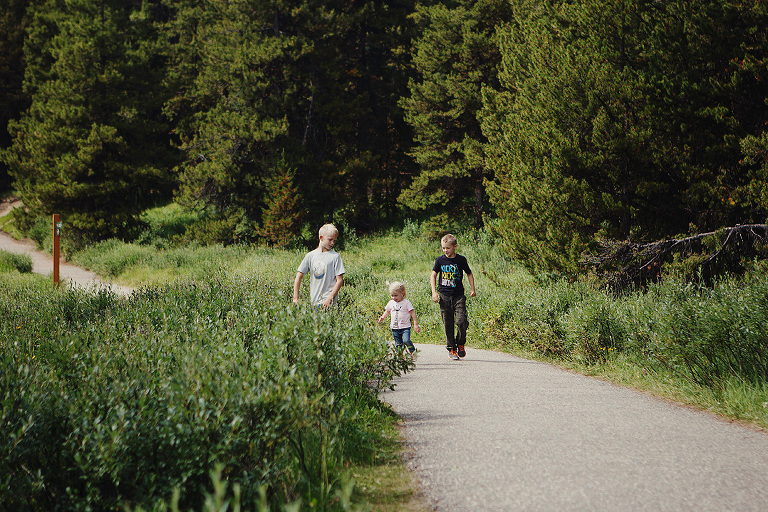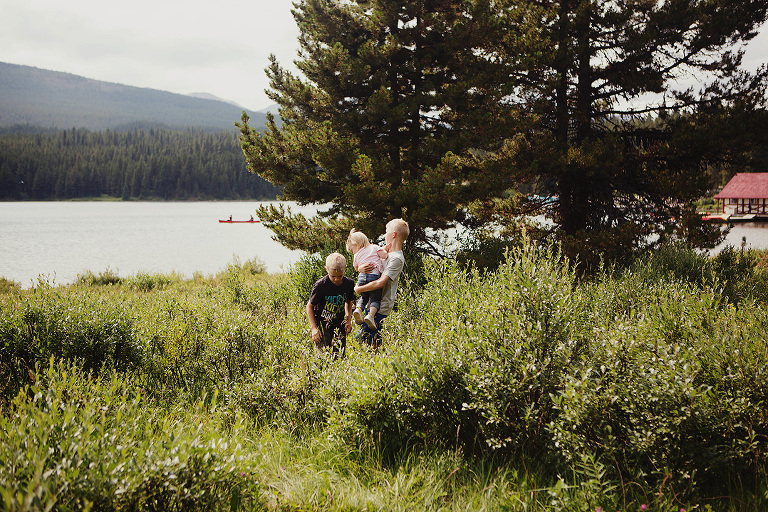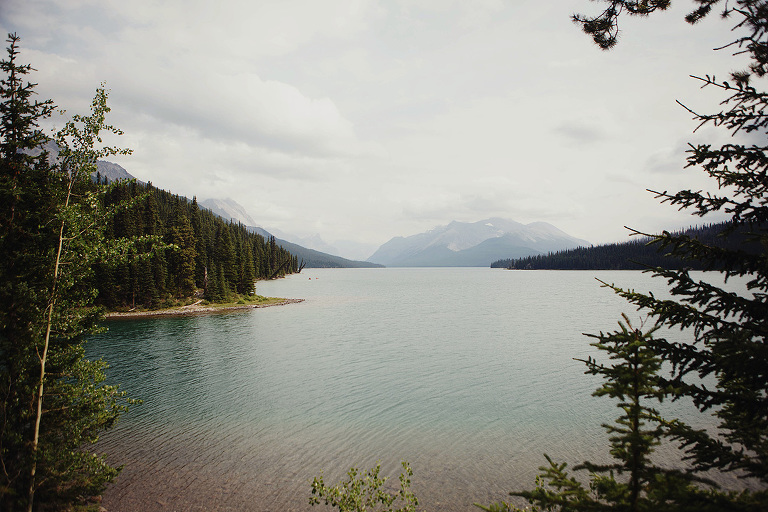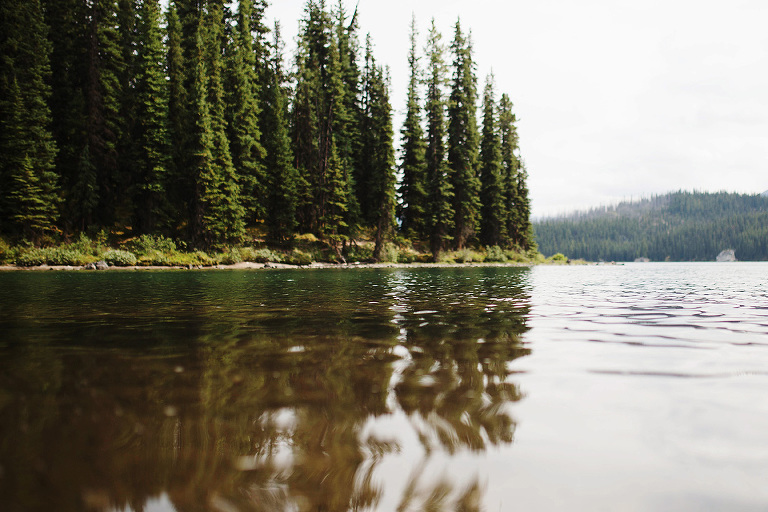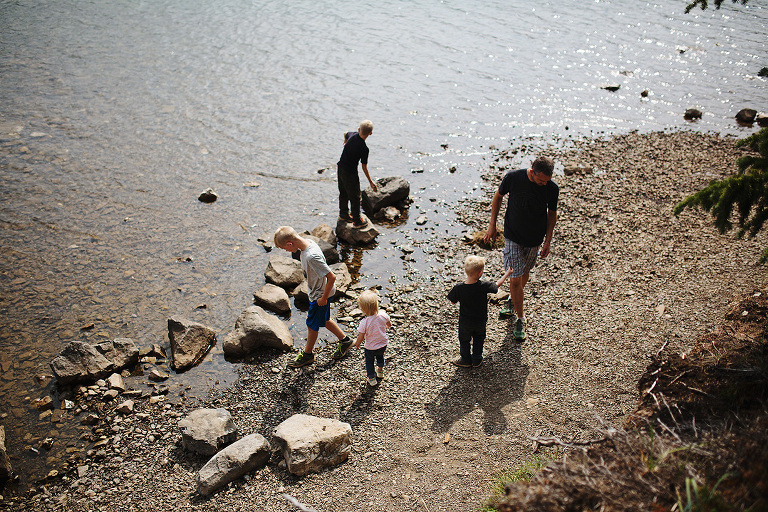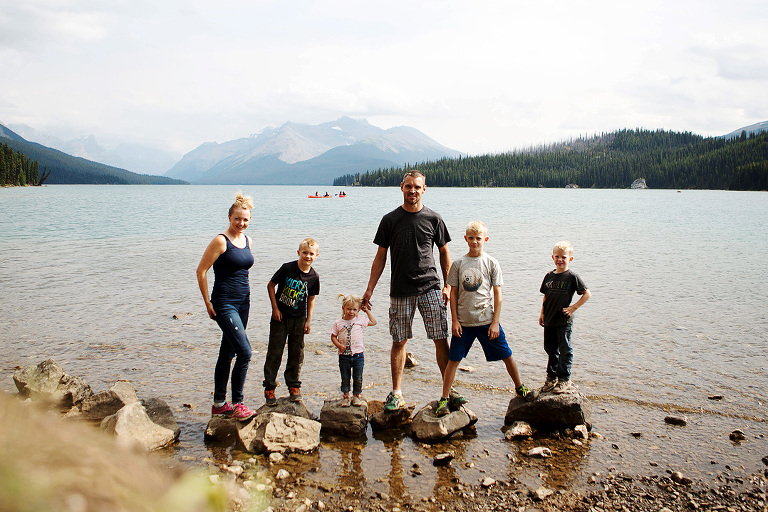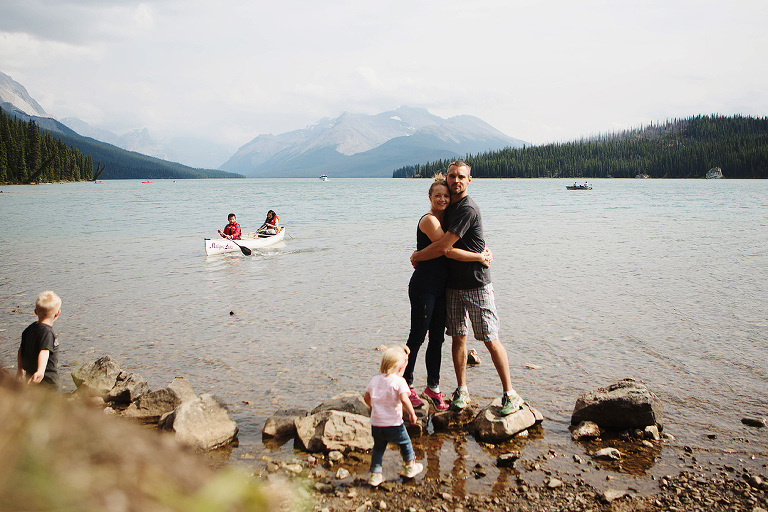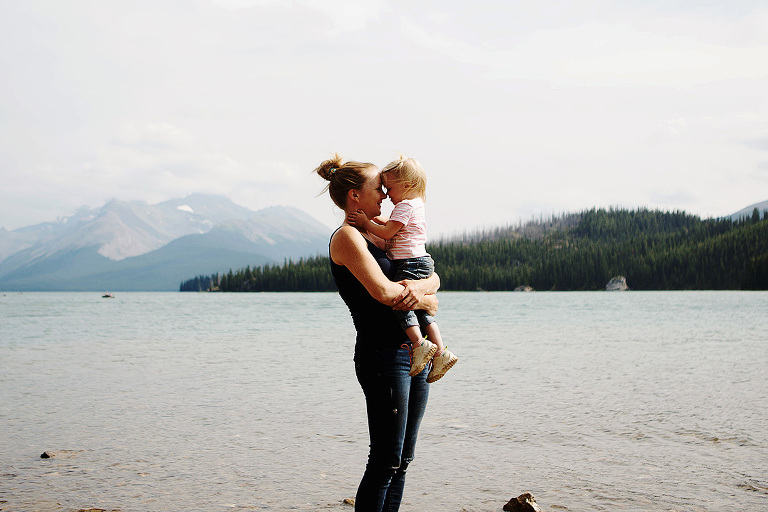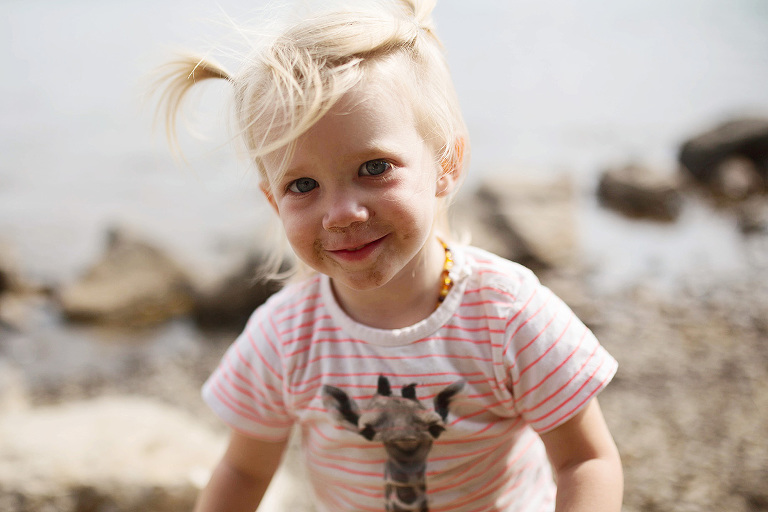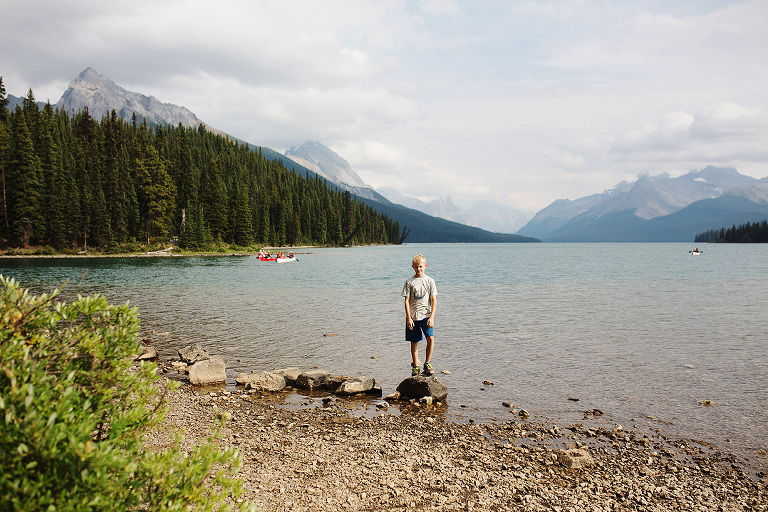 I only wish we had booked the boat tour of Maligne Lake to see Spirit Island and to break up all the hiking / walking we did on our trip. When we arrived at the Lake, tours were booking several days in advance and we knew that we would not be back.
Driving back to camp.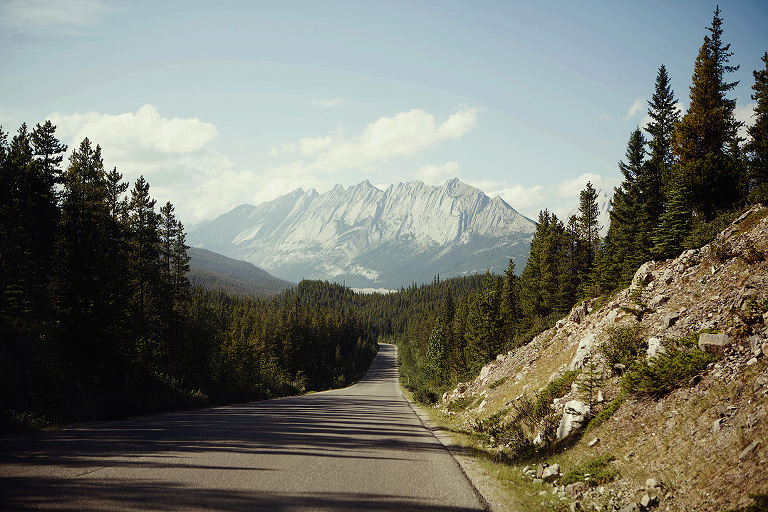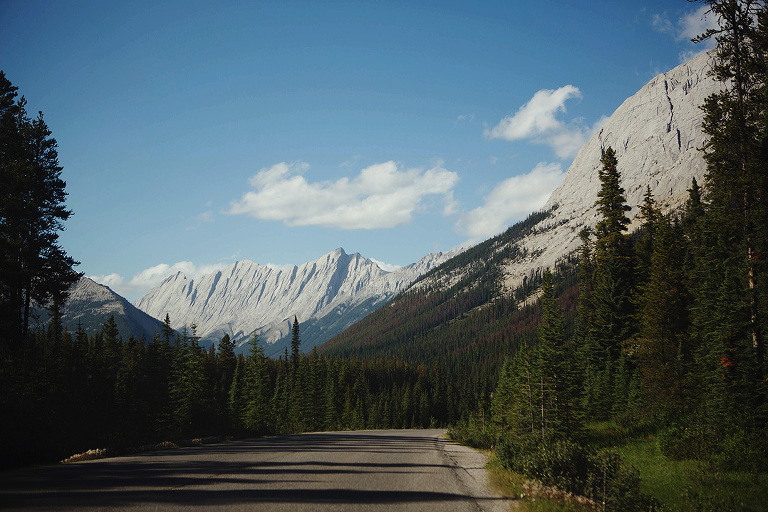 We watched this bear for some time. He was playing in the sand as he climbed up the mountain.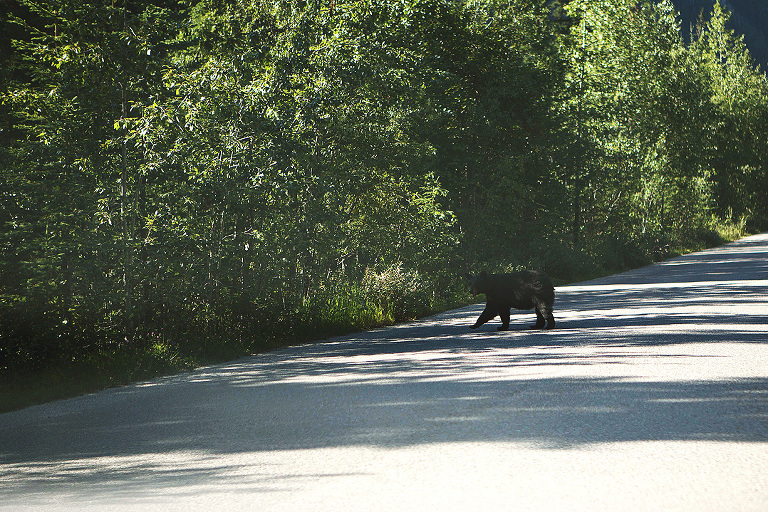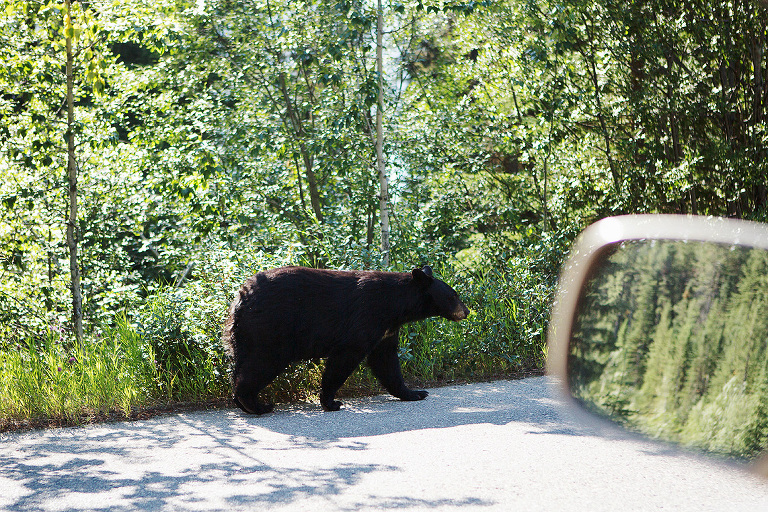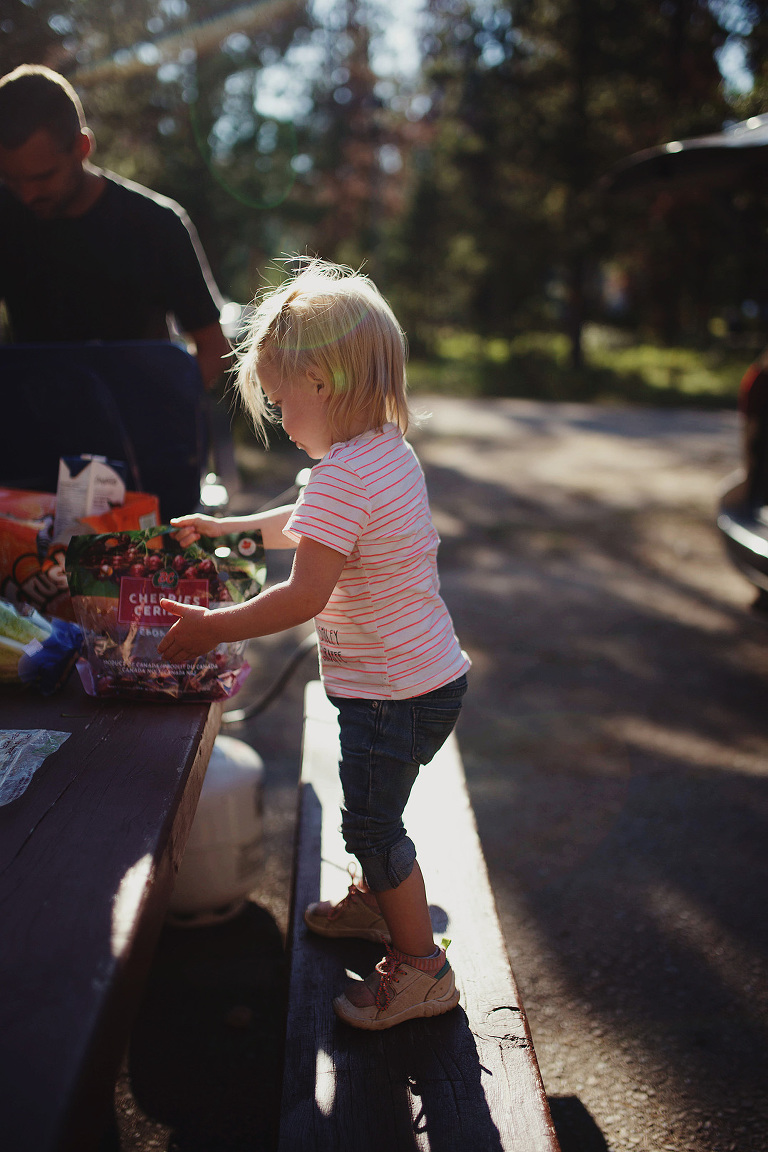 Day 10: Edith Cavell
In order to travel the road up to Mt. Edith Cavell, we needed a permit. Art stood in line several days earlier to get us the permit. Due to road and parking improvements, the parks were only allowing 180 people up the road per day. As you can imagine, it was quite quiet while we were there.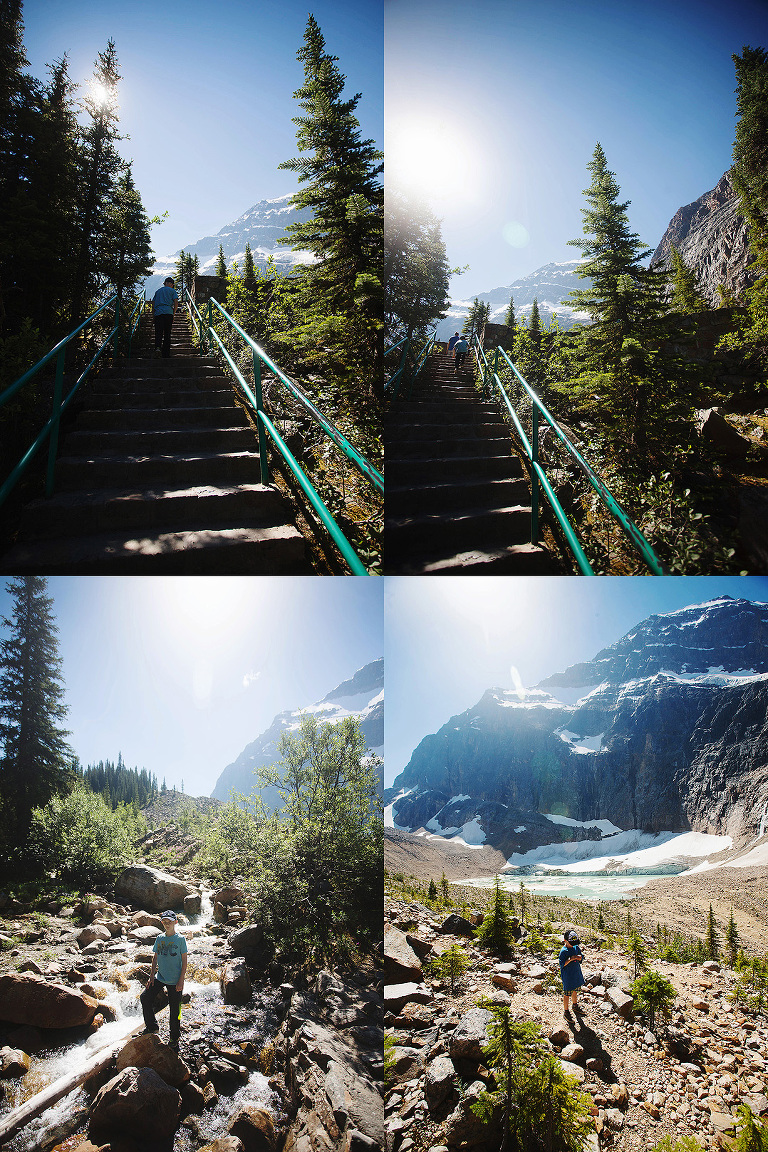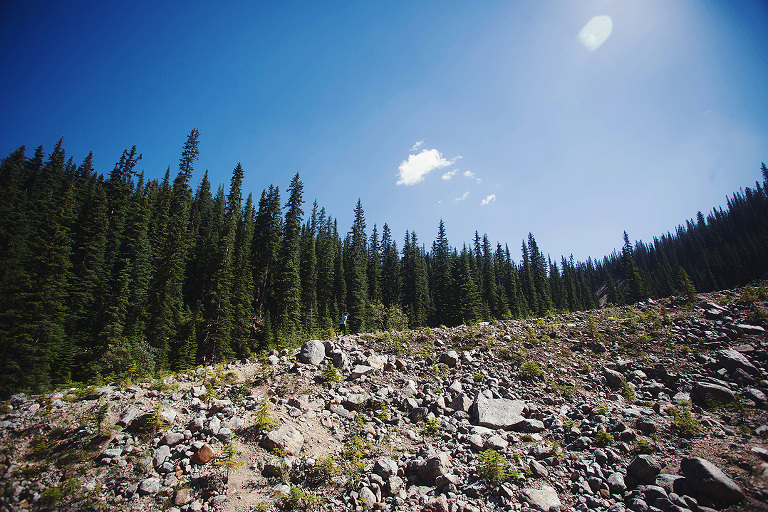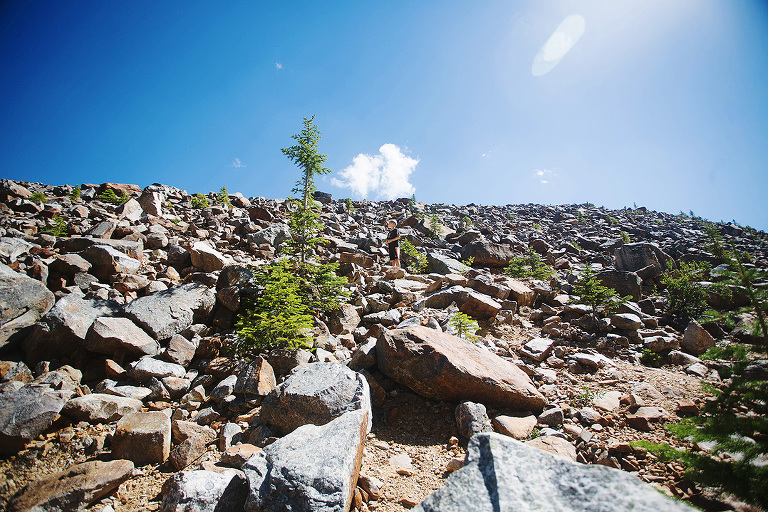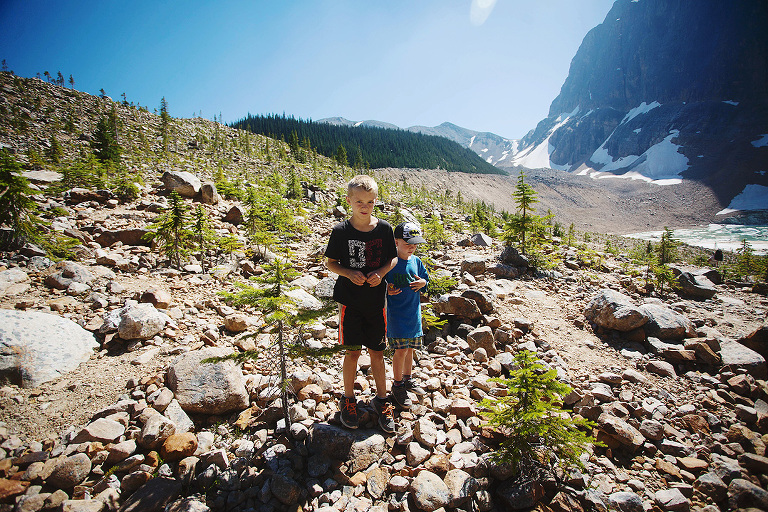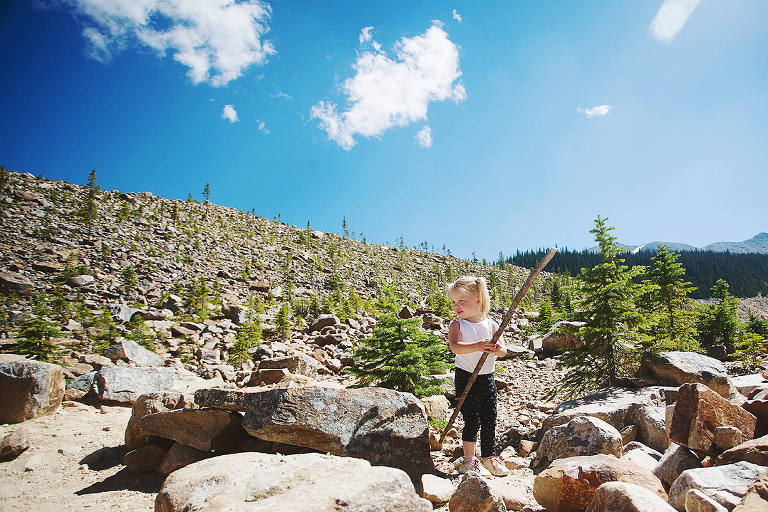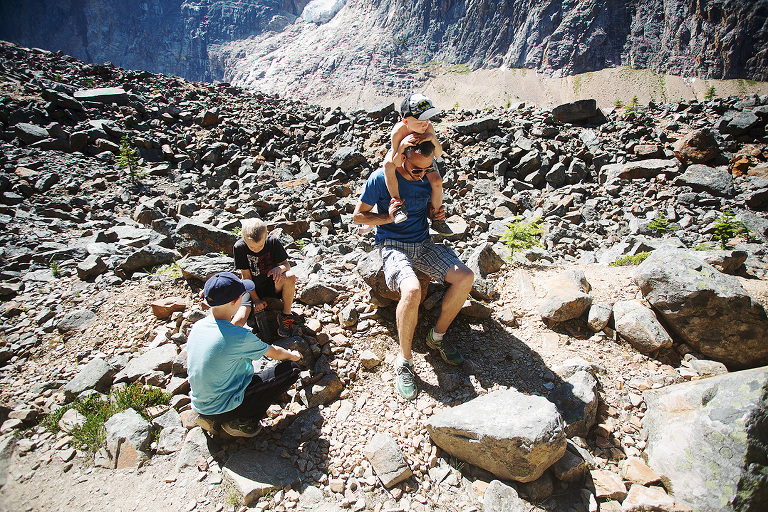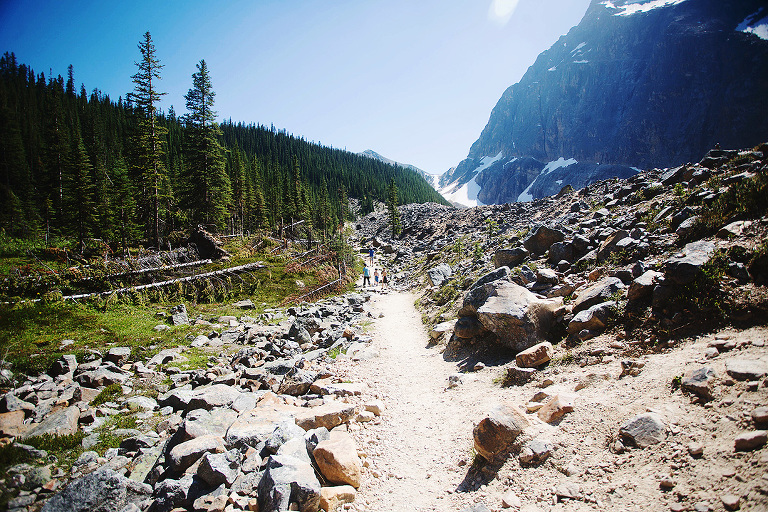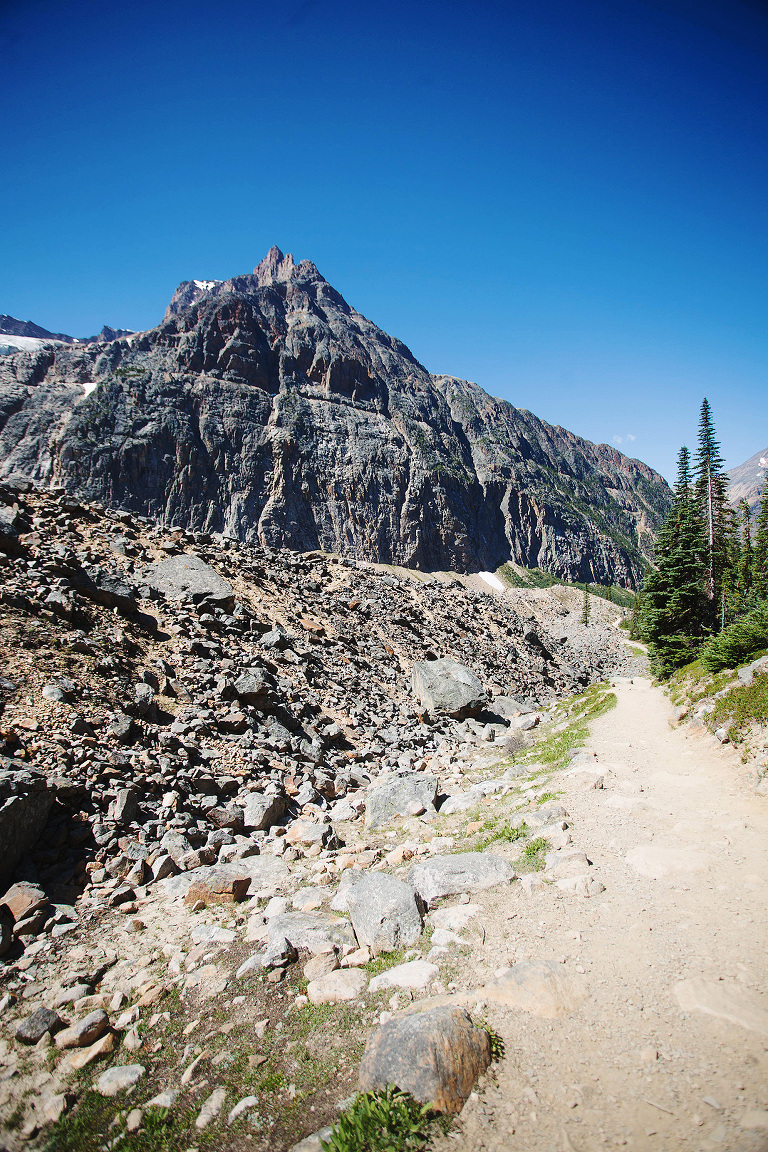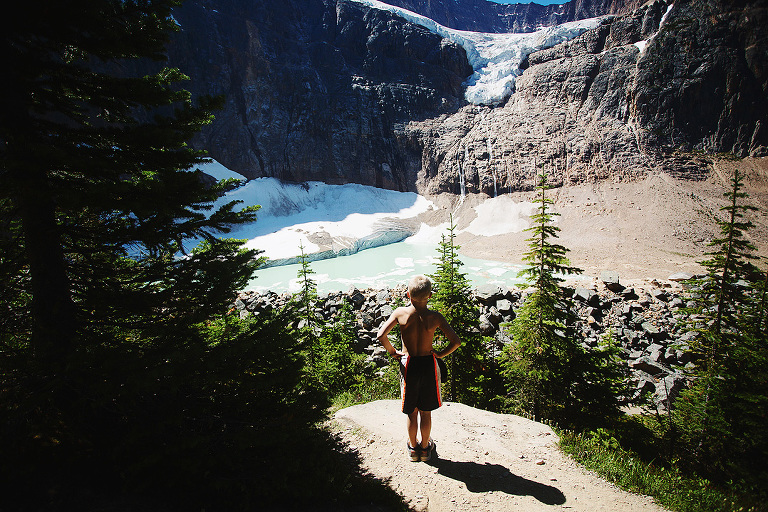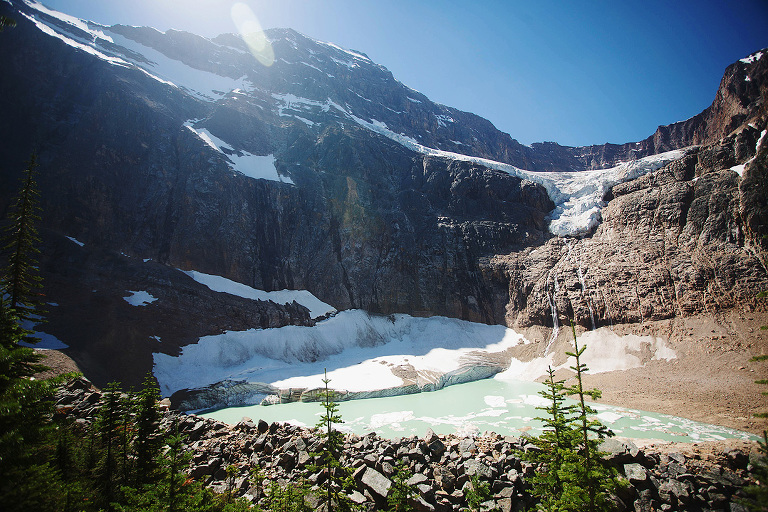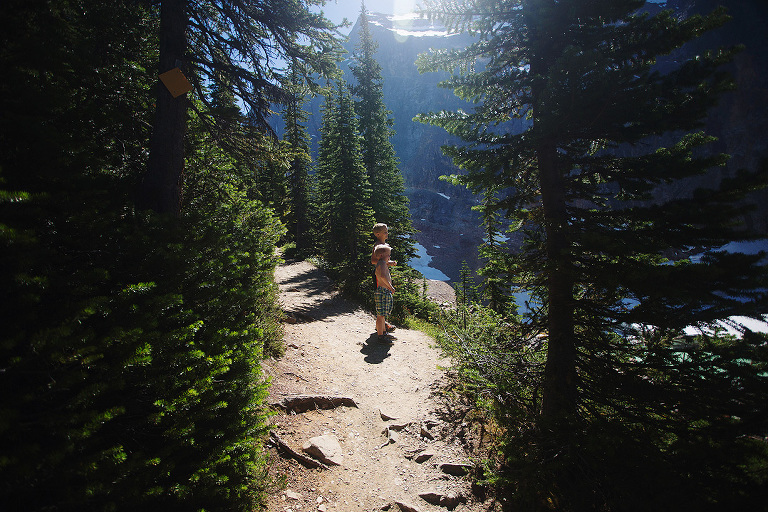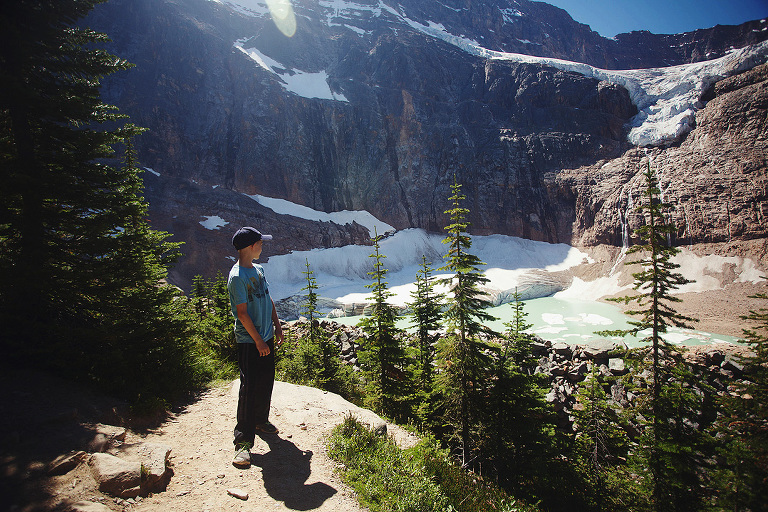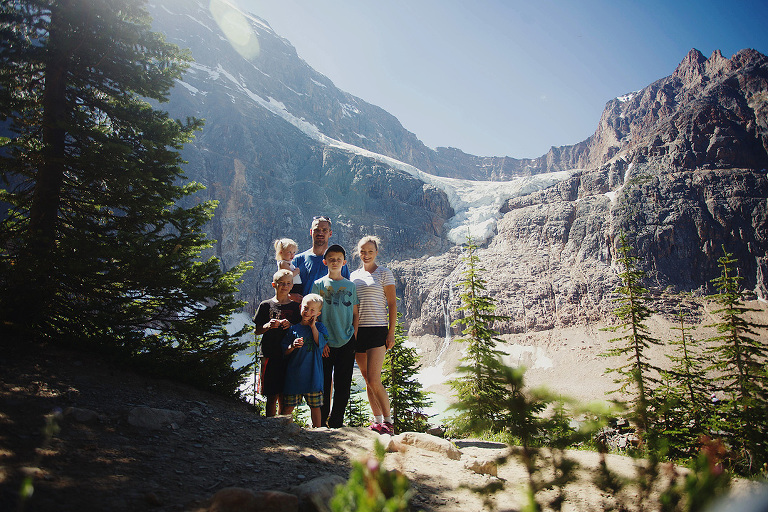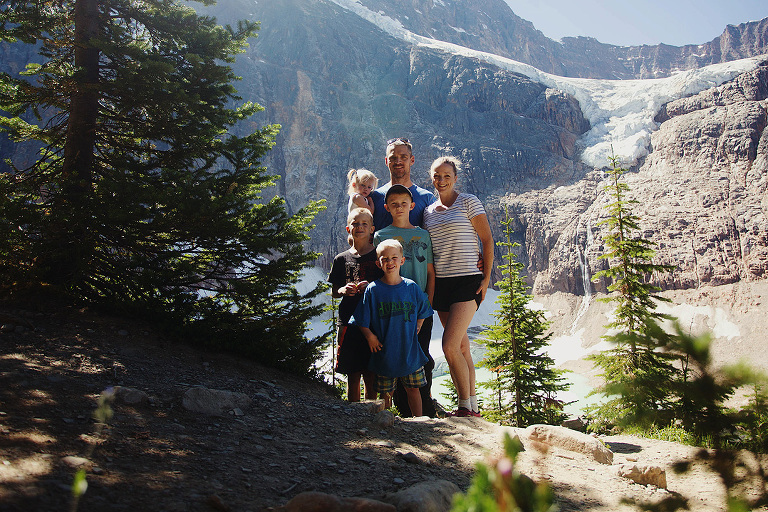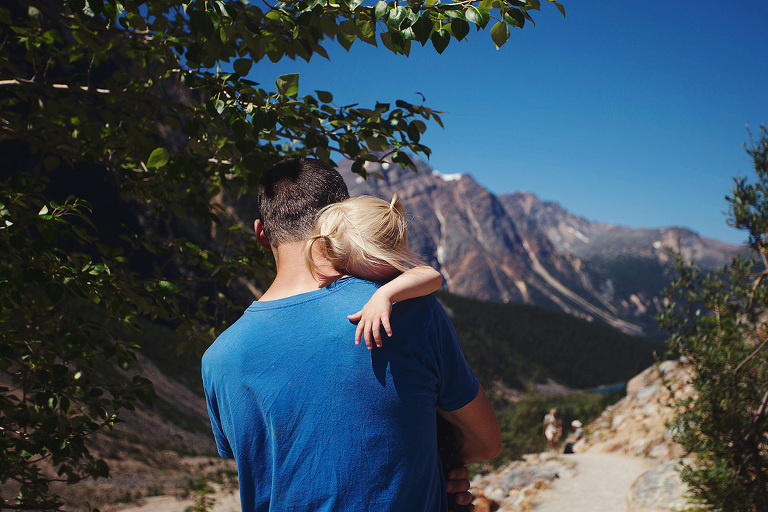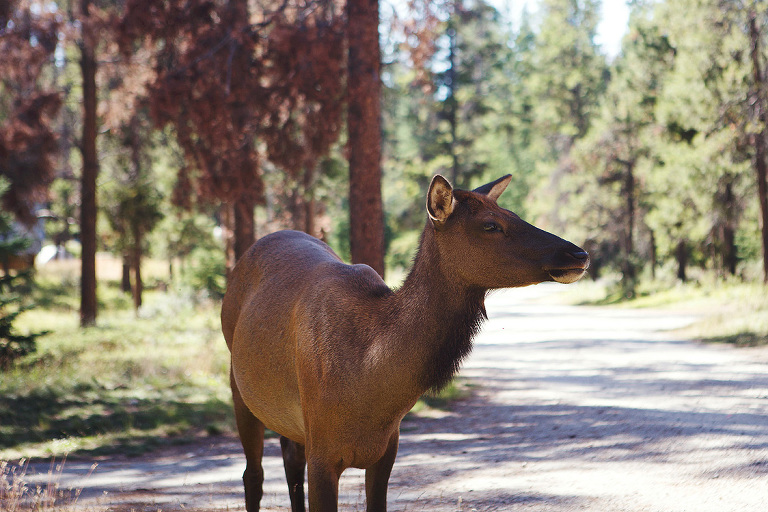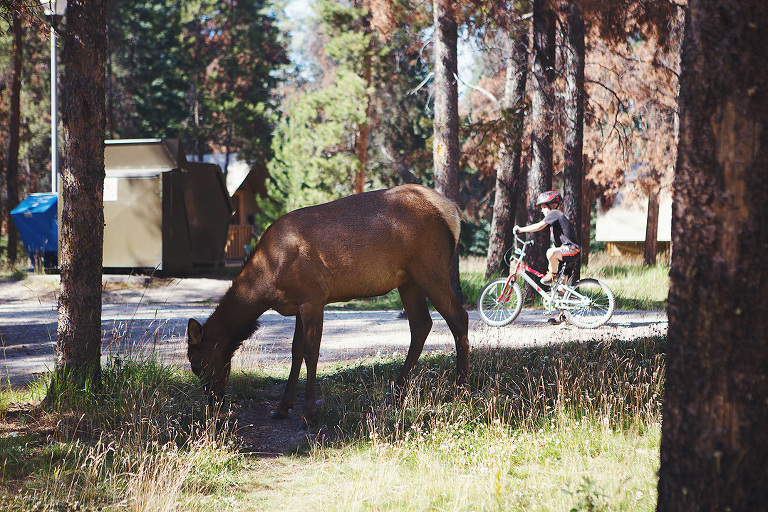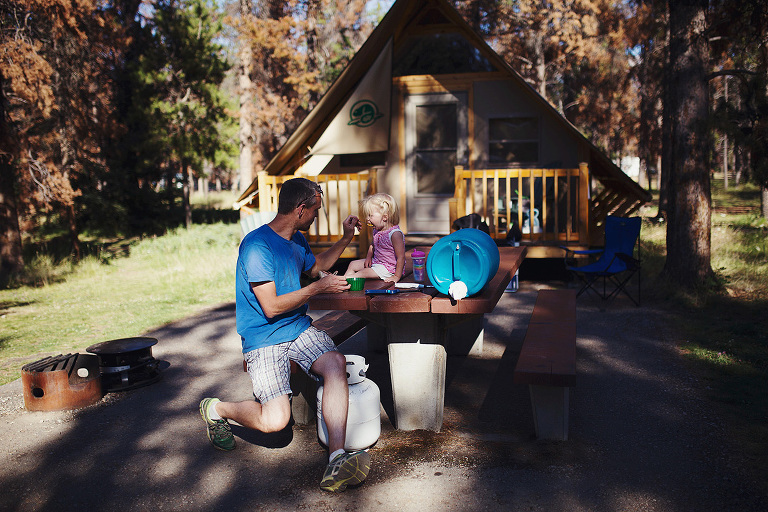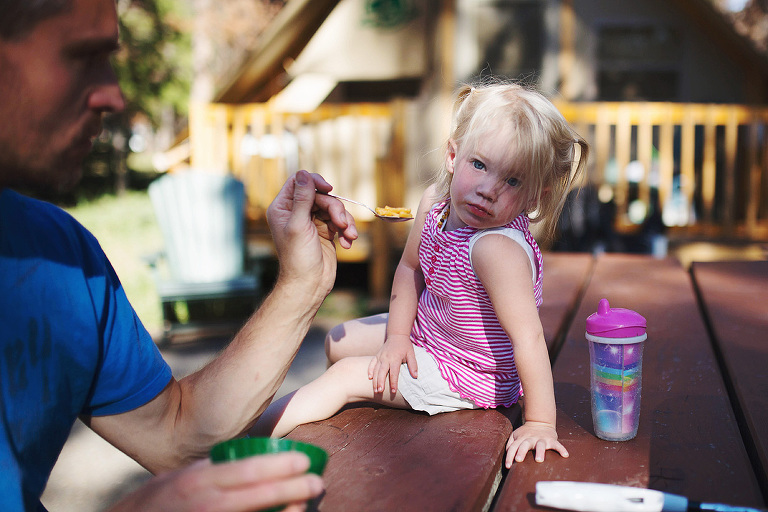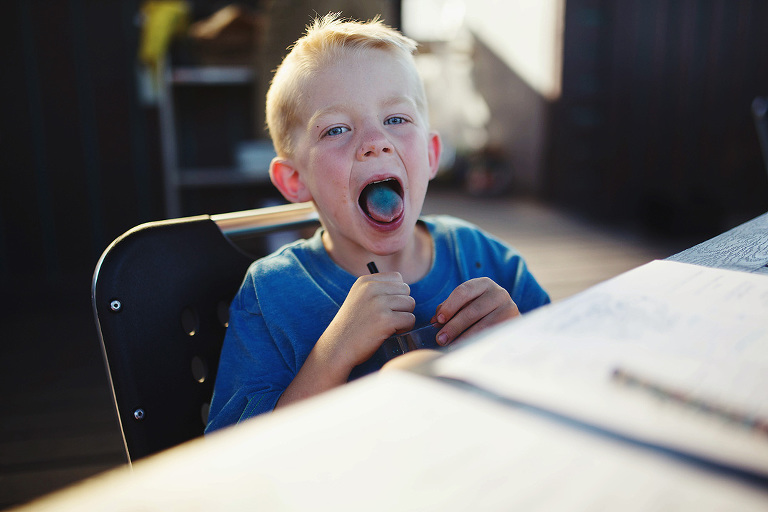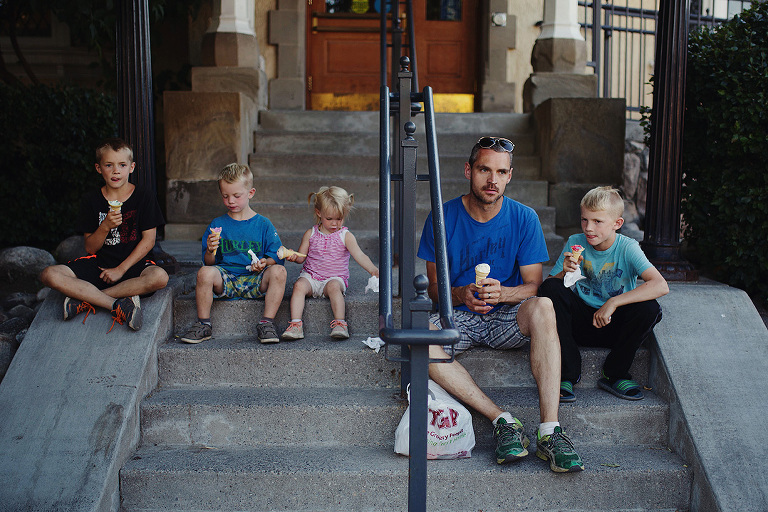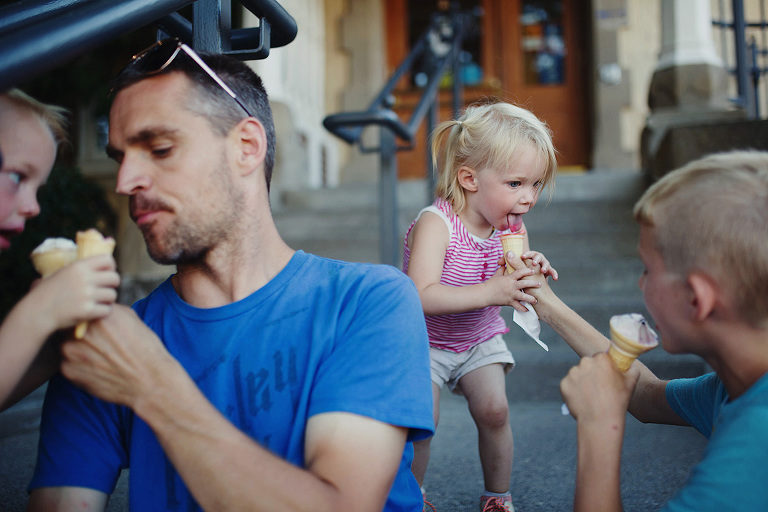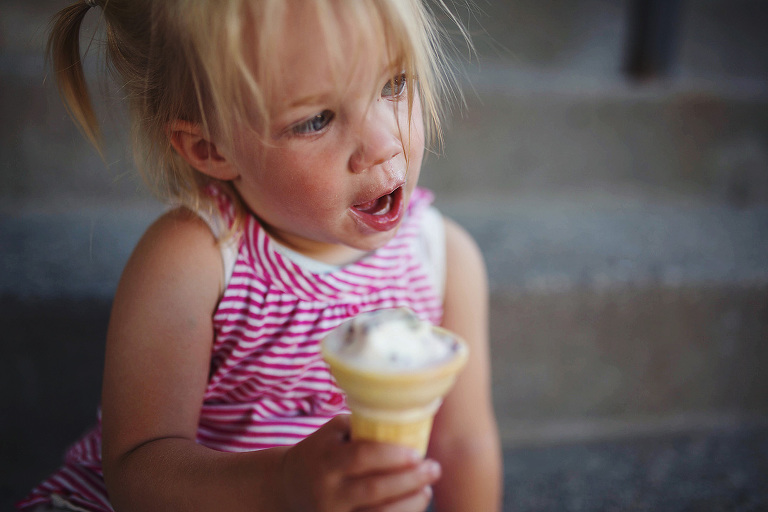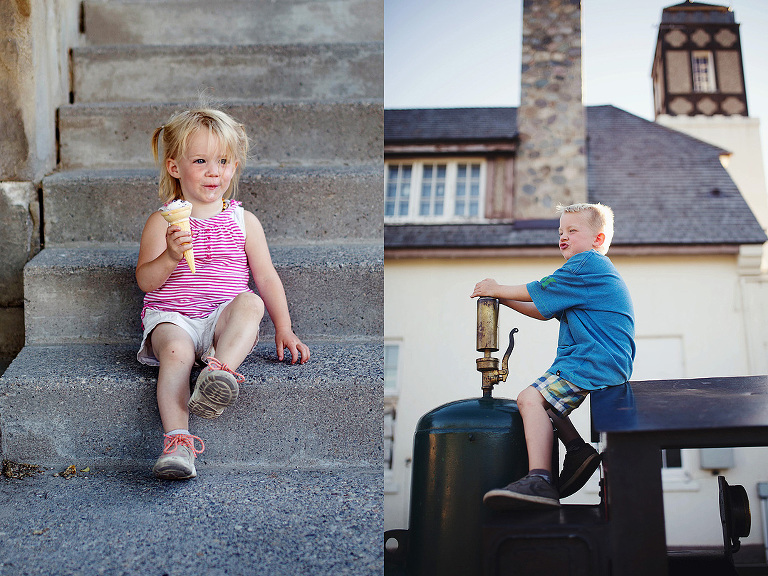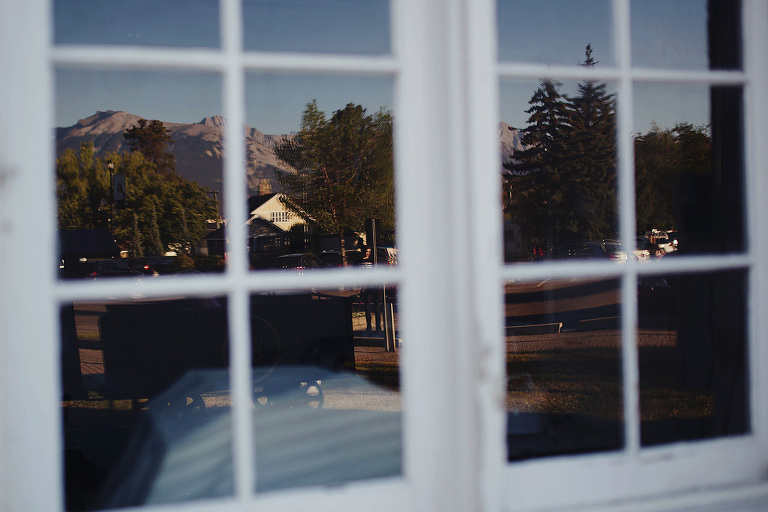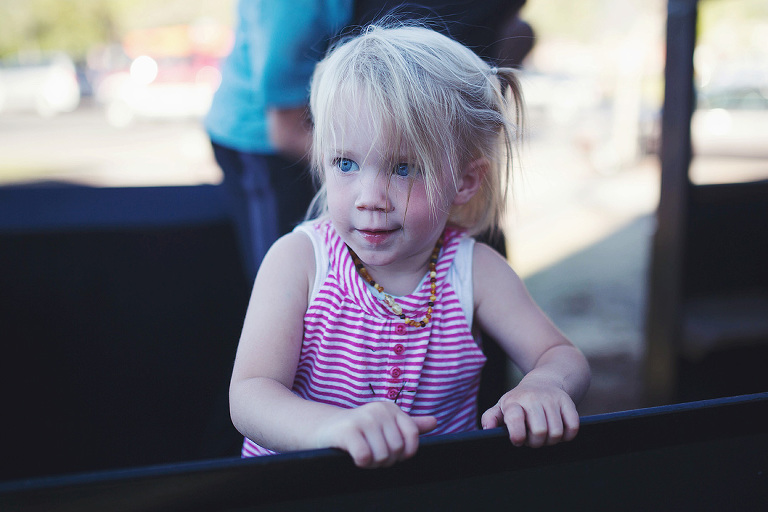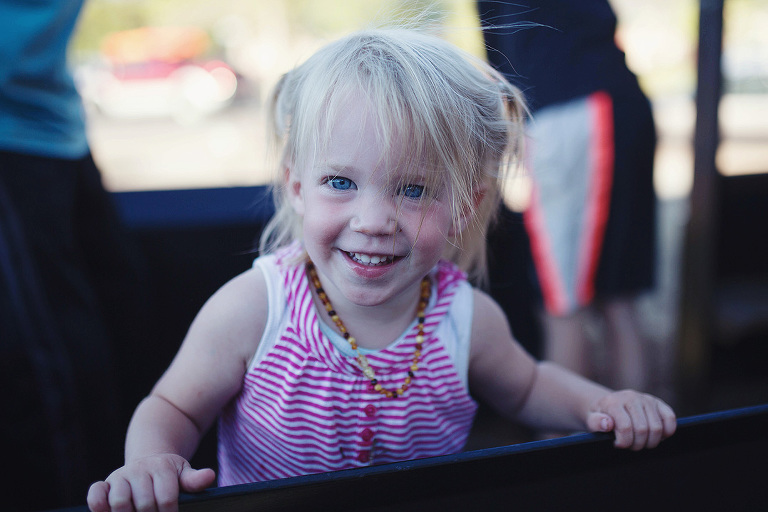 White aspen grove. We had driven through the area on our way to / from Pyramid Lake earlier in the week. I knew I wanted to come back and take a couple of photos.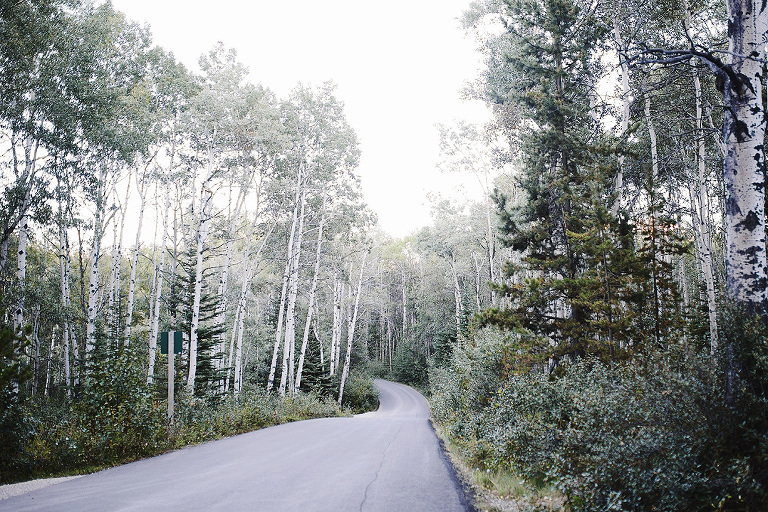 Then this happened! A family of elk crossing the road in my white aspen grove at sunset.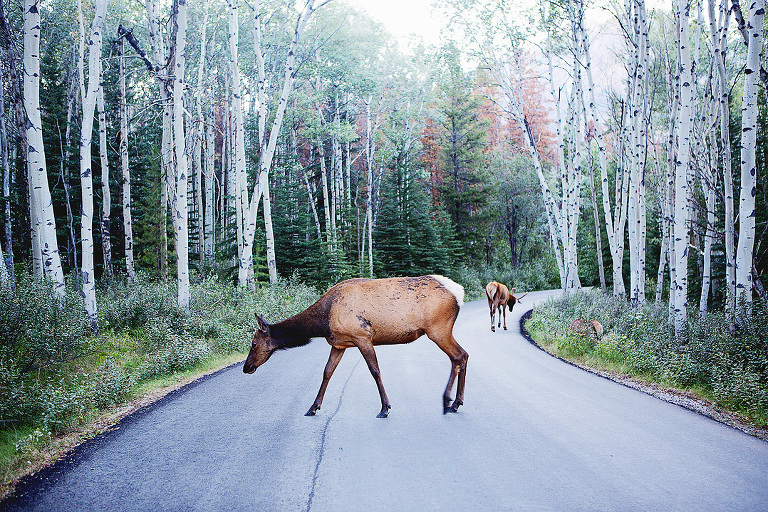 Such beautiful animals.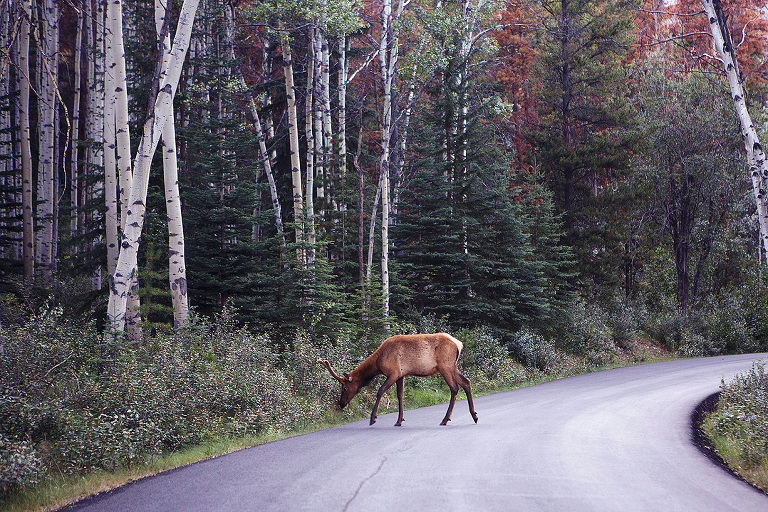 And such pretty trees!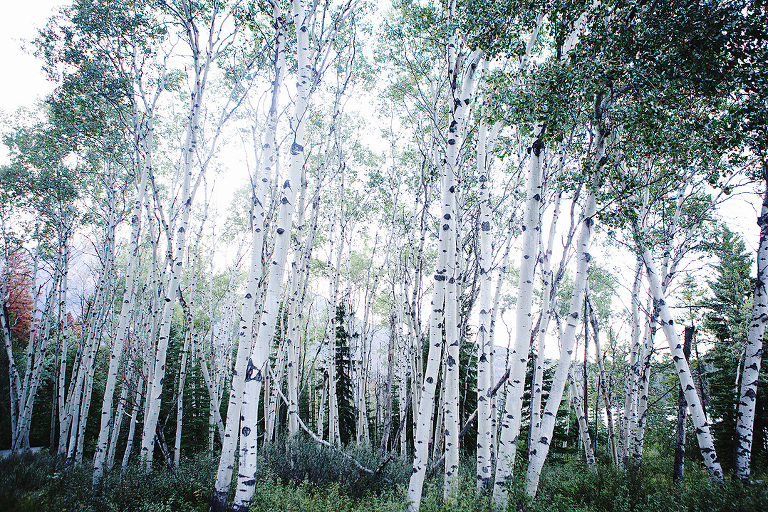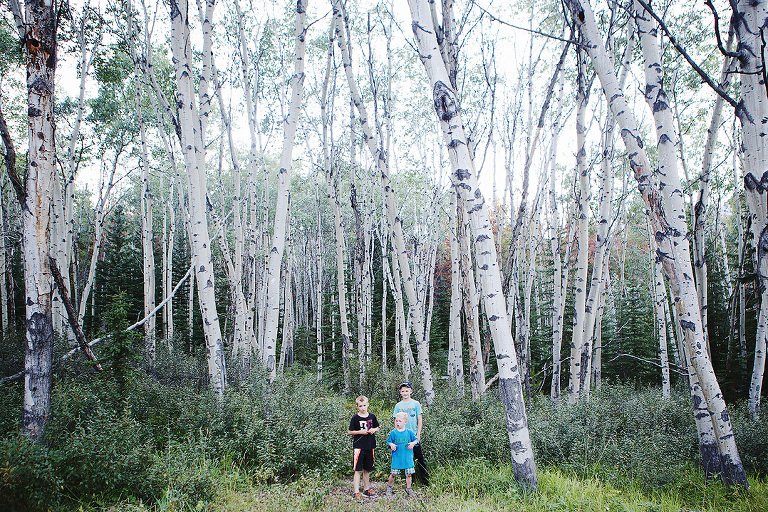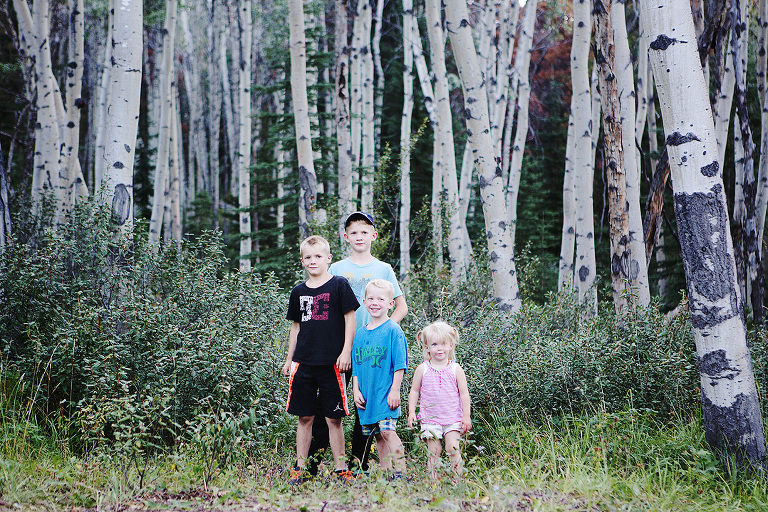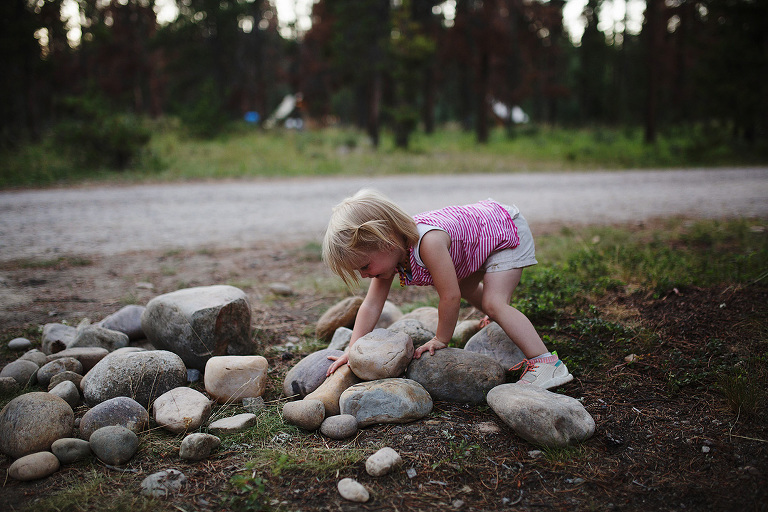 Mount Robson in BC on the way home.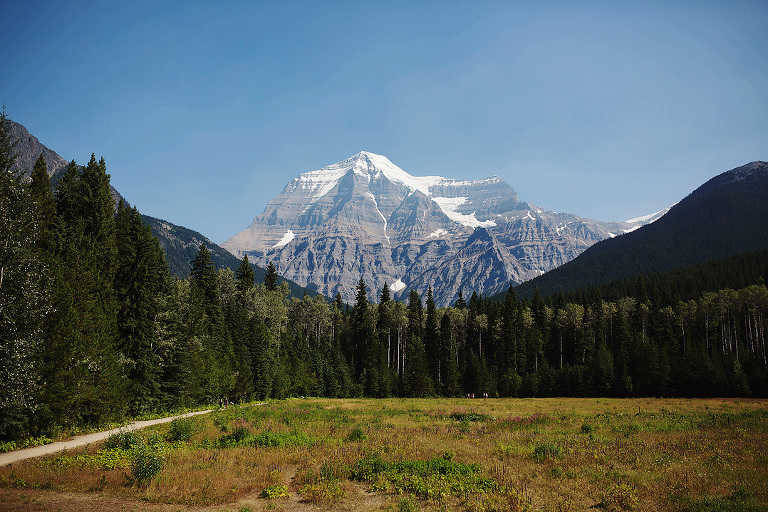 Mt. Robson in the rear view. On our way home!